Hormonal acne can be a real bummer.
Often appearing as deep, cystic, and painful nodules along the jawline, temples, chin, or neck – it's the worst kind of acne to deal with, especially knowing that the issue is internal and beyond your control.
However, that doesn't mean treating your skin is a lost cause.
There are plenty of options available to help you combat the symptoms of hormonal acne, and one of the best ways to keep your skin clear is to include targeted products that will address the inflammation and bacteria.
Serums are one of the most effective treatment options for all types of acne, as they have a light consistency that allows them to be absorbed quickly and penetrate deeply into the skin.
Serums also contain a high concentration of active ingredients, which makes them an excellent choice for targeting stubborn and painful acne.
Therefore, I will review the ten best serums for hormonal acne in this article to help you find the right product tailored to your specific needs.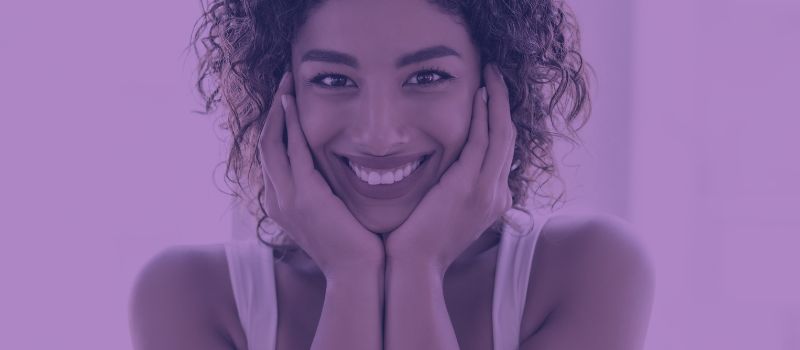 NB:
What if I told you I can show you how to never have acne again?
If you have acne and want it gone
,
read this message
.
Can Hormonal Acne Be Treated With Skincare Products?
Before we jump into the product selection, let's address one important question first:
Hormonal acne won't get treated with skincare products because if the issue is internal, it will likely need to be addressed by making changes that would help balance the hormones, such as dietary changes or hormone replacement therapy.
However, topical treatments can help alleviate some symptoms of hormonal acne and reduce its severity.
For example, hormonal imbalances can lead to excess oil production, which gets stuck inside the pores and serves as food for the acne-causing bacteria.
The bacteria then multiply, and this overgrowth triggers the immune system to respond by sending inflammatory signals to fight it, resulting in painful swelling, redness, and pus accumulation, which are symptoms associated with a pimple.
Now, while using an exfoliating serum or a retinoid won't help address the root of the problem, which is hormonal imbalance, it will increase cellular turnover, which will unclog the pores and allow the excess oil to travel to the skin's surface instead of remaining stuck inside the pores and serving as food for bacteria.
So, while skincare products won't cure hormonal acne, they can certainly help maintain it and prevent it from getting worse.
This is why choosing the right serum for acne is essential in managing the issue. Therefore, below, I have gathered a list of ten serums that are excellent for deep, discolored, and cystic acne, which is often thought to be hormonal.
The Ordinary – Granactive Retinoid 2% Emulsion, $21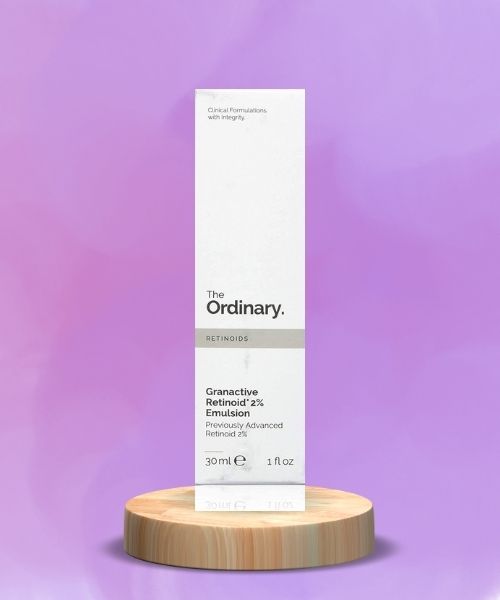 The Ordinary's Granactive Retinoid 2% Emulsion is a gentle, oil-free formula that delivers a potent anti-aging and anti-acne powerhouse into your skin.
The Hydroxypinacolone Retinoate (HPR), which is the main active ingredient in this product, is an advanced form of retinoid, a non-prescription ester all-trans retinoic acid.
This means that The Ordinary's Granactive Retinoid 2% Emulsion is a more gentle version of prescription retinoids that is also very effective but way less irritating than prescription strengths.
Silky-smooth and easily absorbed into the skin, the Granactive Retinoid 2% Emulsion leaves a velvety matte finish and plays well with other skincare products such as serums and heavy-duty moisturizers like the Cicaplast Baume B5.
Vivant Skincare – BP 10% Gel Medication, $36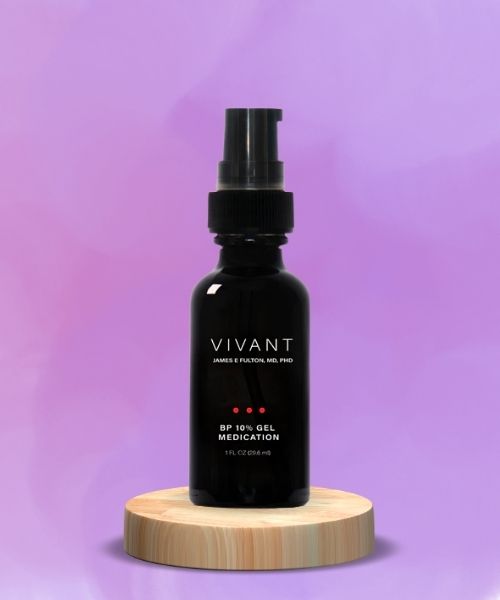 Best for coarse, oily, acne-prone skin and moderate to severe body acne.
Vivant's BP 10% Gel Medication is a thick, gel-based serum created for those with stubborn and severe acne who need a more potent solution.
The 10% benzoyl peroxide in this product quickly breaks down excess sebum and infuses the pores with oxygen to destroy the airless environment where the acne-causing bacteria thrive.
Additionally, the BP 10% Gel Medication also contains hydrating and moisture-retaining glycerin to prevent skin dryness, as well as sodium hydroxide, which helps to maintain the pH levels of your skin.
With that said, since this is quite a strong product, initial side effects like redness and shedding may occur, and this is why the BP 10% Gel Medication should be used sporadically and no more than 2-3 times a week.
Glytone – Exfoliating Serum, $48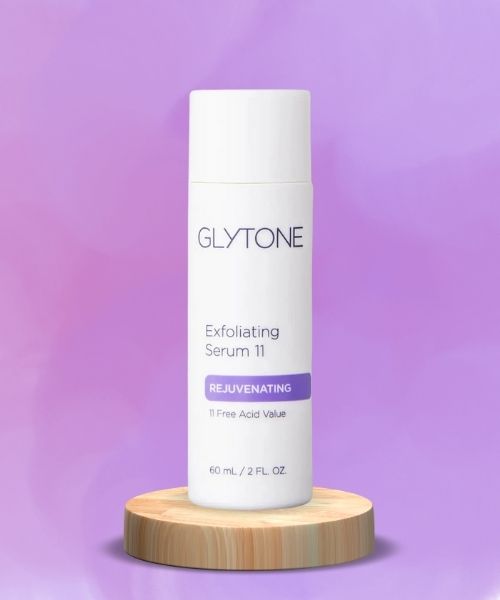 Glytone Exfoliating Serum is an all-rounder serum that gently exfoliates the skin, reduces the visible signs of aging, even out the skin tone, and soothes blemishes.
The active ingredient in this product is glycolic acid, derived from sugar cane, which is known to be an effective exfoliant that not only cleanses the skin by unclogging pores and removing dead cells but also helps reduce lines and wrinkles, fights acne-causing bacteria, and helps increase cellular turnover to fade hyperpigmentation.
Boosted by hydrating ingredients like glycerin, this lightweight serum is easy to layer with other skincare products and works well for all skin types.
Eminence – Clear Skin Willow Bark Serum, $64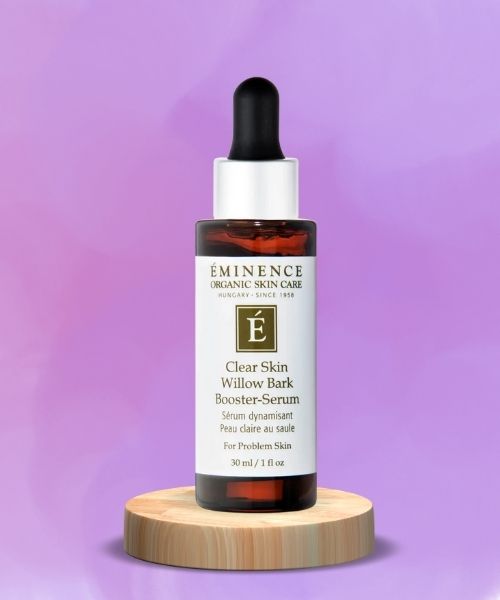 Best for sensitive, acne-prone skin.
The Eminence Organics Clear Skin Willow Bark Serum is a lightweight, hydrating serum created to treat and prevent acne without causing any irritation.
The key ingredients in the serum include willow bark, which is an anti-inflammatory and antiseptic that helps soothe inflammation and redness associated with acne, as well as walnut leaf, an antioxidant that helps reduce inflammation and protect the skin from environmental stressors, tea tree oil for its antibacterial properties, and a complex of antioxidants, Coenzyme Q10, and alpha lipoic acid to reduce the appearance of wrinkles, and improve the overall complexion.
With a lightweight consistency and a pleasant smell, the Clear Skin Willow Bark Serum is an effective yet gentle solution that leaves a glowy finish on the skin's surface and is excellent for sensitive and acne-prone skin.
Vivant Skincare – 8% Mandelic Acid 3-in-1 Serum, $70
Best for sensitive skin and beginners in exfoliating acids.
Vivant's 8% Mandelic Acid Serum is a gentle exfoliating serum containing a blend of mandelic and lactic acid – two AHAs that lift dead skin cells, unclog pores, soothe inflammation, and hydrate the skin.
Besides that, this serum also contains urea, an organic compound with hydrating properties that works well in combination with AHAs, niacinamide, and inositol, which are both parts of the vitamin B family known for their anti-inflammatory and brightening properties.
Last but not least, the serum also contains Sodium PCA, which is one of the skin's natural moisturizing factors.
Lightweight, gentle, and excellent for those with dry, sensitive, and acne-prone skin, this serum leaves a mild glow on the skin and is perfect for those just getting into acids.
Vivant Skincare – Derm-A-Gel, $74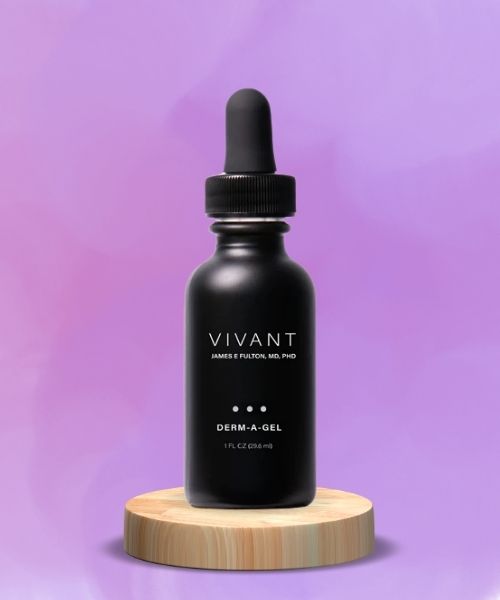 Best for all skin types and retinoid beginners.
The Derm-A-Gel by Vivant Skincare is a targeted corrector serum for retinoid beginners.
The main active ingredient is vitamin A propionate, a component developed by Dr. James Fulton, the co-founder of Retin-A, and works to gently increase cellular turnover without causing severe side effects often associated with starting a retinoid.
Additionally, the serum also contains pigment-inhibiting kojic acid that helps fade post-inflammatory hyperpigmentation, along with lactic acid to gently exfoliate and hydrate the skin, urea, which is a natural compound that promotes rehydration on a cellular level, as well as niacinamide, a barrier-strengthening antioxidant that helps reduce redness, soothe sensitivity, and minimize breakouts.
This powerful combination of ingredients makes the Derm-A-Gel an excellent option for those dealing with acne, hyperpigmentation, and skin texture but just starting their retinoid journey.
The serum has a milky consistency and leaves a beautiful glowy layer that works well with other skincare products. The results are gradual but visible, and the serum is suitable for all skin types.
SkinCeuticals – Retexturing Activator, $90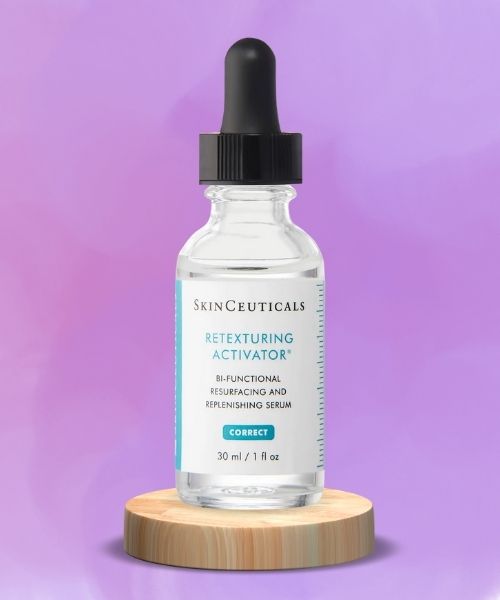 Best for dehydrated, sensitive, and acne-prone skin.
SkinCeuticals Retexturing Activator is a lightweight serum that helps replenish and reinforce the skin's barrier for a healthier, more radiant complexion.
The star of the show in the Retexturing Activator is an ingredient called Hydroxyethyl Urea, which has a similar moisturizing ability to glycerin, but it is more cosmetically pleasing, feels nicer on the skin, and is non-sticky, unlike glycerin that, although efficient, can be tacky and sticky.
Hydroxyethyl Urea is an ingredient that gives a nice and moist feeling to the skin, but besides its moisturizing properties, it can gently exfoliate the skin.
Additionally, the Retexturing Activator also contains small amounts of glycerin for texture, black tea ferment that is packed with antioxidants and helps brighten the skin, as well as good old hyaluronic acid, which is a humectant that helps the skin bind and hold onto water.
Super lightweight, oil-free, and fast absorbing, this serum will leave a beautiful glowy finish on the skin and restore the balance of those dealing with dehydrated, sensitive, and acne-prone skin who can't take more aggressive exfoliation.
SkinCeuticals – Blemish + Age Defense, $106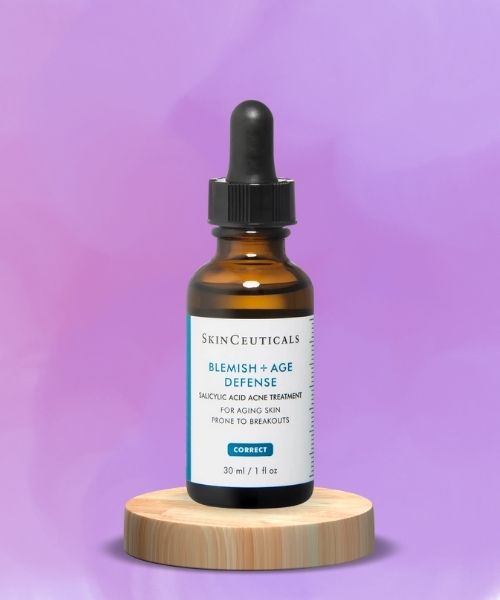 Best for mature, acne-prone skin.
The Blemish + Age Defense Serum is a targeted treatment for people that want to treat both acne and signs of aging.
The serum combines 2% dioic acid with an optimal alpha + beta-hydroxy acid formulation that helps to exfoliate the pores and dissolve the gunk that's causing them to become clogged while also improving the appearance of fine lines, uneven skin tone, and skin texture.
Dioic acid is an effective and highly tolerated ingredient that reduces hyperpigmentation. It has been tested on 96 women with melasma, and during these studies, it has shown decent brightening results and no irritation compared to hydroquinone, which is a highly efficient brightening agent but, unfortunately, cannot be tolerated by everyone.
Besides that, the Blemish + Age Defense Serum contains both salicylic acid and capryloyl salicylic acid, which is known as an LHA – a gentler derivative of salicylic acid that essentially helps promote cell turnover via targeted exfoliation without the irritation salicylic acid can sometimes cause.
And lastly, the serum contains 3.5% glycolic acid, a low yet efficient concentration that can be well tolerated by sensitive skin types and coarser skins alike.
Glycolic acid is the chief exfoliator that helps slough off the built-up layer of dead skin cells and promotes a more uniform, even, and glowing complexion.
Sunday Riley – All-in-One Lactic Acid Treatment, $122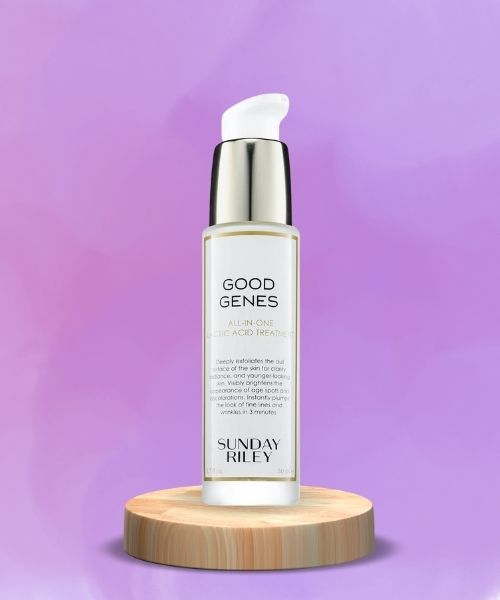 Best for dry, sensitive, acne-prone skin.
Sunday Riley's All-in-One Lactic Acid Treatment is a powerful yet gentle serum that helps with acne, hyperpigmentation, and skin texture.
It stars a cocktail of low-percentage lactic acid that refines skin texture, fades hyperpigmentation, even out uneven skin tone, and promotes a more even skin complexion, along with brightening and skin-soothing licorice and redness-relieving aloe extract.
With a milky, emulsion-like consistency, this serum is milder than most lactic acid treatments on the market and doesn't cause any burning sensation or irritation.
Leaving a beautiful glowy layer behind, the All-in-One Lactic Acid Treatment is hydrating, plumping, and skin-soothing, making it the perfect pick for dry and sensitive skin prone to acne.
iS CLINICAL – Active Serum, $142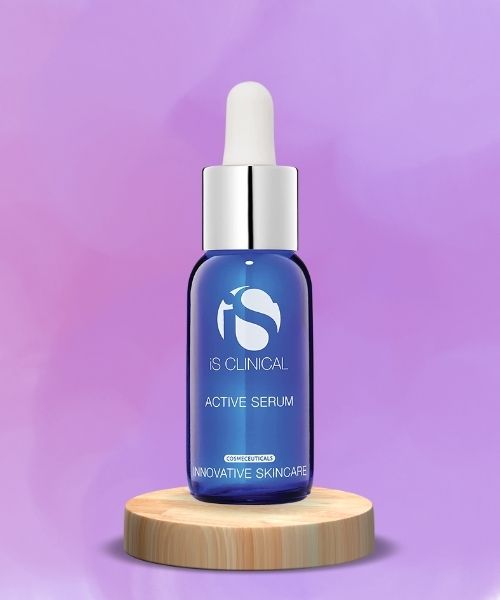 Best for coarse, oily, and acne-prone skin.
iS CLINICAL's Active Serum is a lightweight serum that feels like water on the skin but is packed with active ingredients that target multiple skin concerns and conditions.
There is quite an assortment here, starting with Arbutin and mushroom extract, which minimize the appearance of uneven skin tone and brighten post-inflammatory hyperpigmentation.
Moving forward, the serum contains White Willow Bark Extract, which is essentially salicylic acid that deeply cleanses the pores and dissolves all the gunk inside there that's causing acne breakouts.
Additionally, it contains sugar cane extract derived from the tropical grass sugarcane, a natural exfoliant and a humectant that helps the skin attract and retain moisture.
And lastly, there is Bilberry extract, which is one of the best sources of antioxidant compounds that help strengthen the skin, even out the skin tone, and soothe redness due to their calming properties.
Although super pricey, this serum is worth the splurge and can be used on almost all skin types, but it is perfect for those with coarse, oily, and acne-prone skin that needs a more thorough exfoliation and refinement.
My name is Simone and I am a certified skin specialist. I created this website to teach my readers how to take great care of their skin and I also like to occasionally share my honest opinions on skincare products I've tried. You can learn more about me here.
The Acne Solution: Your Ultimate Guide To Flawless Complexion
An extensive, no-nonsense course showing you how to never have acne again, from a licensed Esthetician specializing in oily/acne-prone skin.