Textured skin is a common issue that can be caused or exacerbated by various factors. This is why knowing the cause and type of texture is essential when recommending any skincare product to address the concern efficiently.
This is because some texture may be caused by bacterial overgrowth inside the pores and requires a different treatment than texture caused by fungal overgrowth on the skin.
Therefore, below, I've listed some of the most common causes of skin texture and the best cleansers for each one.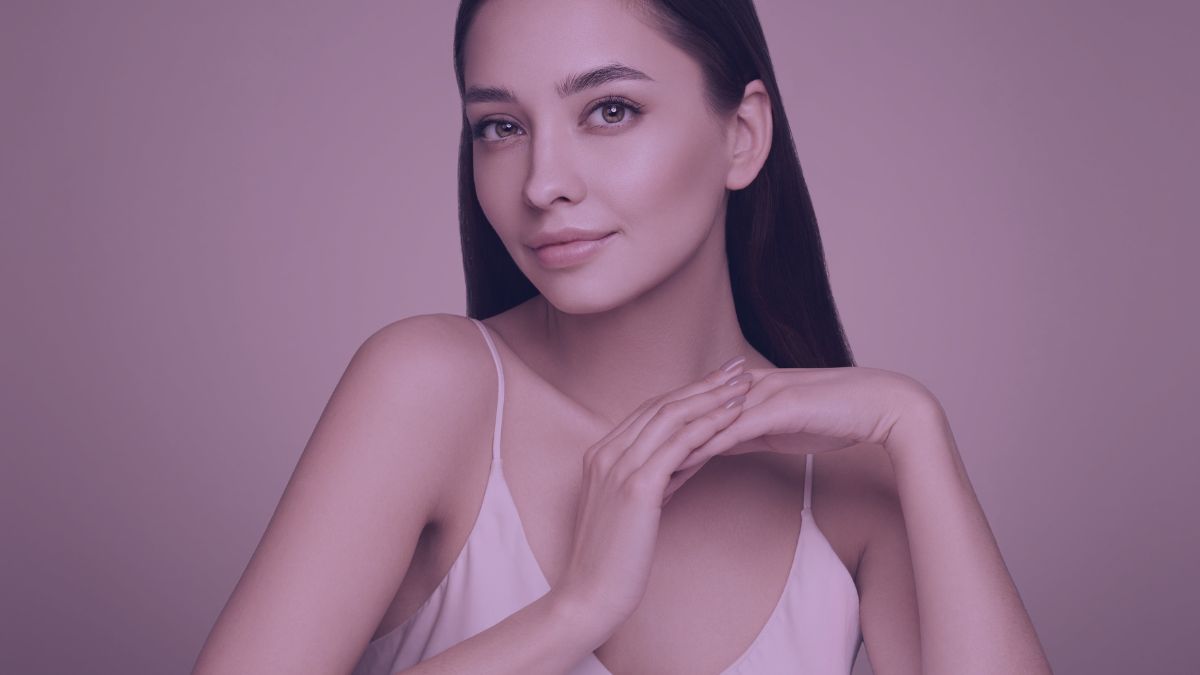 NB:
What if I told you I can show you how to never have acne again?
If you have acne and want it gone
,
read this message
.
The Best Cleansers of Closed Comedones
Closed comedones are also known as whiteheads and look like small, raised bumps on the skin with a thin layer over them that appear due to clogged pores.
Closed comedones can be treated with various topical treatments, such as exfoliating cleansers, lotions, and retinoids.
Here are my favorite cleansers for closed comedones:
Paula's Choice – Pore Normalizing Cleanser, $14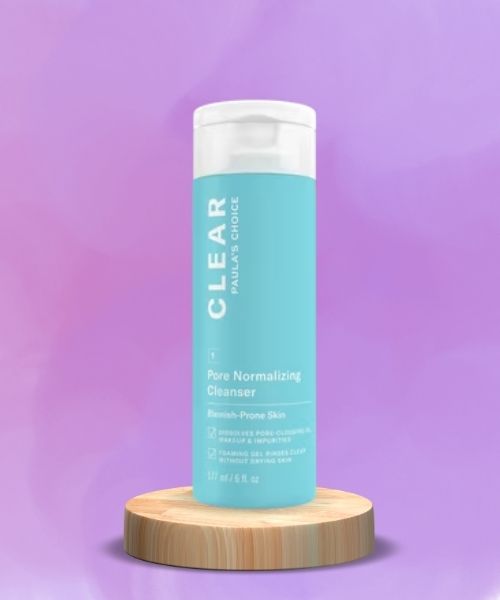 The Pore Normalizing Cleanser is a gentle, foaming cleanser containing a mild concentration of 0.5% salicylic acid to gently remove impurities from the skin, unclog pores, and remove closed comedones and acne.
La Roche-Posay – Effaclar Medicated Gel Acne Cleanser, $15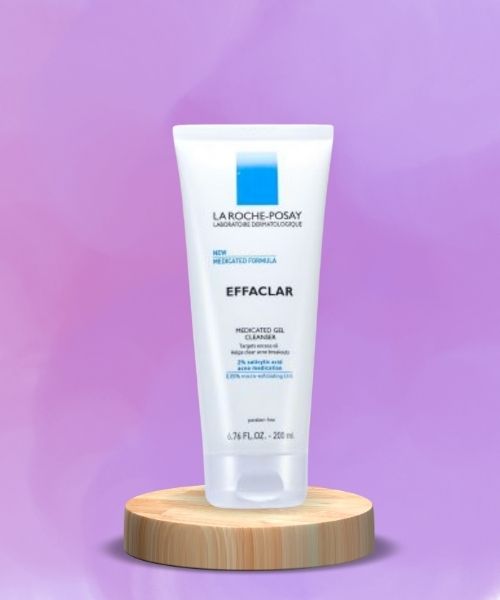 La Roche Posay Medicated Gel Cleanser is an exfoliating cleanser that contains 2% salicylic acid to penetrate the pores and clear out the oils and gunk that's causing closed comedones, as well as lipo-hydroxy acid, which is a derivative and a gentler alternative to salicylic acid.
iS Clinical – Cleansing Complex, $45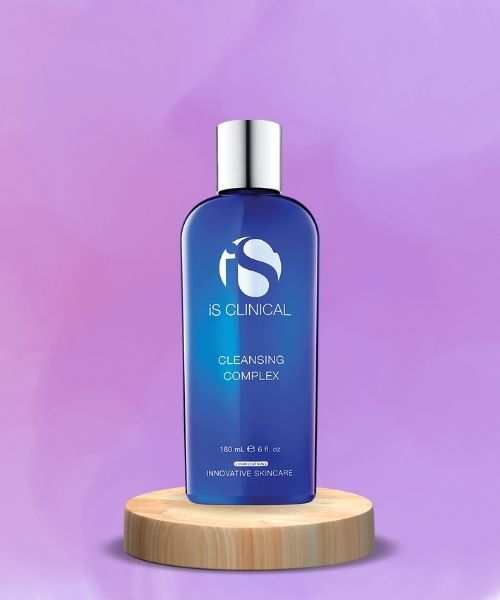 The iS Clinical Cleansing Complex is an excellent cleanser to reach for if you are dealing with closed comedones, blackheads, and adult acne, as this cleanser contains a healthy blend of exfoliating ingredients such as white willow bark, antioxidants, and soothing ingredients such as chamomile and Centella Asiatica, as well as moisturizing ingredients such as sugar cane extracts.
The Best Cleansers for Papules
Papules are "blind" pimples that look like raised bumps on the skin and don't have a pus-filled tip.
These cannot be squeezed and can be rather painful, meaning they need to be treated with care and patience.
They are generally caused by blockages in the pores due to excess sebum, which can be caused by hormones, stress, or other internal or external factors.
Here are some of the best cleansers for papules:
Murad – Clarifying Cleanser, $32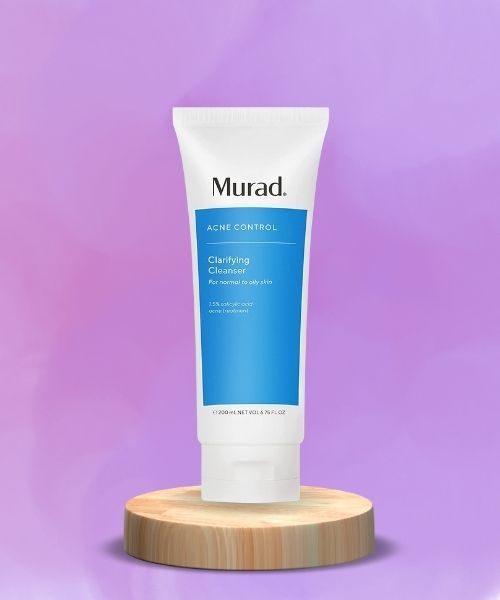 Best for oily, acne-prone skin.
The Murad Clarifying Cleanser is a gentle exfoliating cleanser that contains two types of salicylic acid to unclog pores, remove dirt and oil, and reduce the appearance of papules, pustules, blackheads, and closed comedones.
Glytone – Mild Gel Cleanser, $36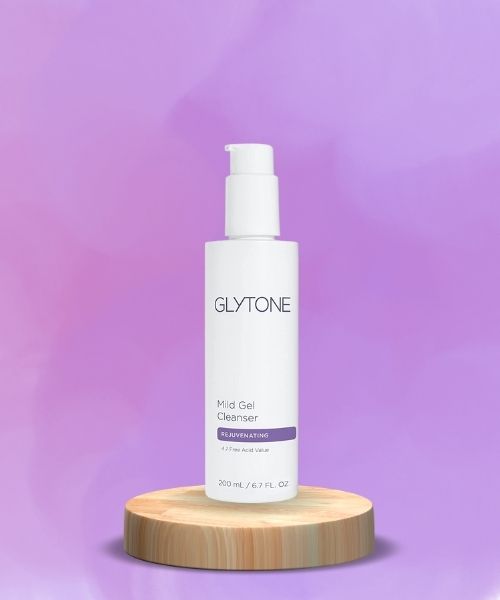 Best for dry, mature skin.
The Glytone Mild Gel Cleanser features AHAs to help exfoliate the complexion and remove impurities.
Boosted by glycolic acid, this gentle face wash diminishes dead skin cells, resurfaces a healthy and glowing complexion, and promotes cellular regeneration, improving signs of aging such as fine lines, wrinkles, and age spots.
Harris – Benzoyl Peroxide 5% Wash, $19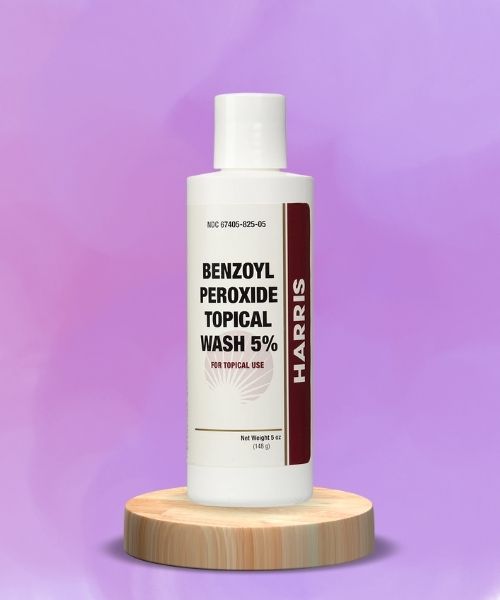 Best for oily, acne-prone skin.
The Harris Benzoyl Peroxide 5% Wash is an excellent choice for those dealing with papules, as it contains a powerful concentration of 5% benzoyl peroxide to fight off bacteria and reduce inflammation.
Suitable for both face and body, this wash can help reduce acne blemishes, blackheads, and whiteheads while minimizing excess oil production.
The Best Cleansers for Keratosis Pilaris
Keratosis pilaris can appear in areas like the arms, legs, and buttocks as blind, flesh-colored bumps caused by the buildup of keratin, the protein that forms the skin's outermost layer.
Although not dangerous, keratosis pilaris can be itchy and uncomfortable to deal with.
This is why you need an exfoliating cleanser that will open up the pores and help you shed off the excess dead skin cells.
Here are some of my favorite cleansers for keratosis pilaris:
CeraVe – Body Wash with Salicylic Acid, $14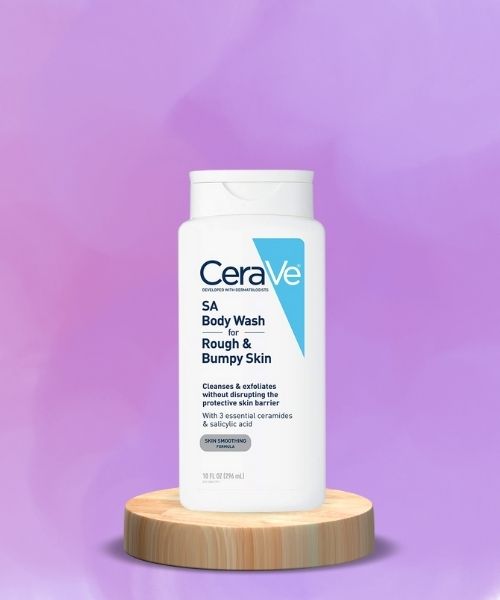 Best for all skin types.
The CeraVe Body Wash with Salicylic Acid is an excellent choice for those dealing with keratosis pilaris on the arms, legs, and bum, as this wash contains salicylic acid that will help unclog the pores and exfoliate the skin to reduce bumps.
Naturium – The Smoother Glycolic Acid Exfoliating Body Wash, $16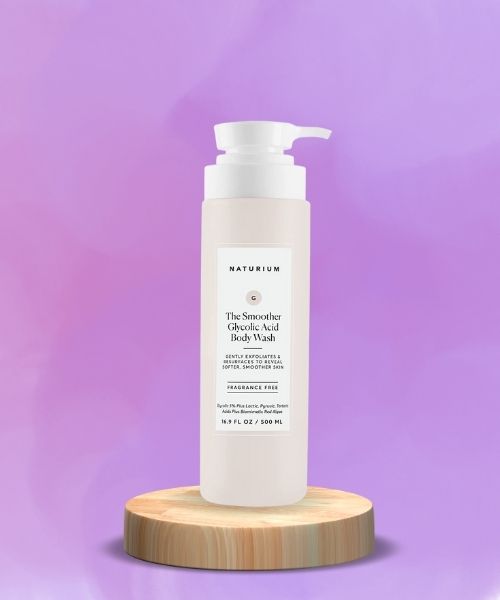 Best for mature skin.
The Naturium Smoother Glycolic Acid Exfoliating Body Wash breaks down the hard plugs that block follicles and reduce keratin accumulation on the skin's surface.
Excellent for those with dry and aging skin, this body wash will also help target pigmentary irregularities, even out the skin tone, and boost hydration.
First Aid Beauty – Body Scrub Exfoliant with 10% AHA, $30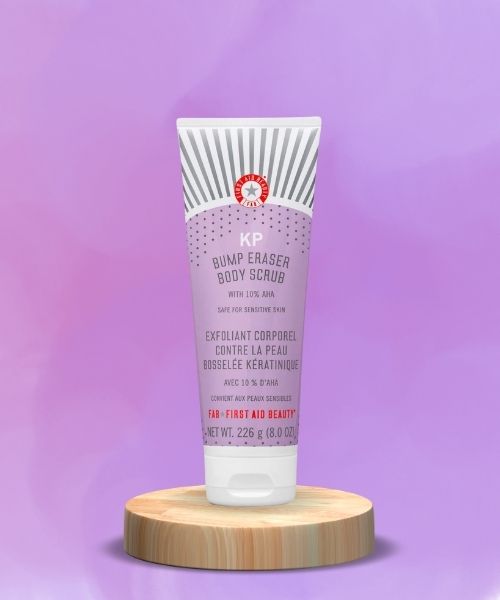 Best for normal skin.
Excellent for a weekly scrub, the First Aid Beauty Body Scrub Exfoliant is formulated with 10% AHA to remove dead skin cells, even out the skin tone, and refine uneven skin texture caused by keratosis pilaris or the buildup of dead skin cells on the skin's surface.
The Best Cleansers for Folliculitis
Folliculitis is a bacterial infection of the hair follicles that occurs when bacteria enter the skin through cuts or wounds on the surface and colonize the surrounding tissue.
The same inflammatory signals are sent to fight off foreign invaders, causing what looks like bumps, rashes, or spots on the skin.
When dealing with folliculitis, it's essential to use a gentle and effective cleanser to kill bacteria.
This will keep the skin clear and soothe inflammation while also reducing the risk of future infection.
PanOxyl – Benzoyl Peroxide 10% Maximum Strength, $10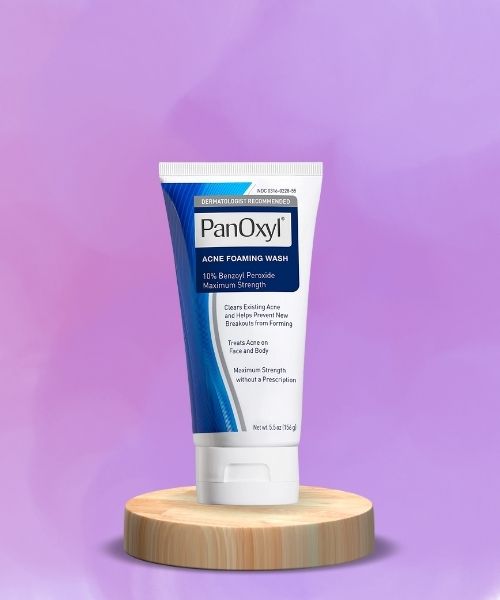 Best for oily, acne-prone skin.
Due to its high strength, the PanOxyl Benzoyl Peroxide 10% Wash can be an excellent body wash, purging the skin of bacteria that could cause folliculitis while reducing active pimples, blackheads, whiteheads, and clogged pores.
Dr. Song – 10% Glycolic Acid Wash, $13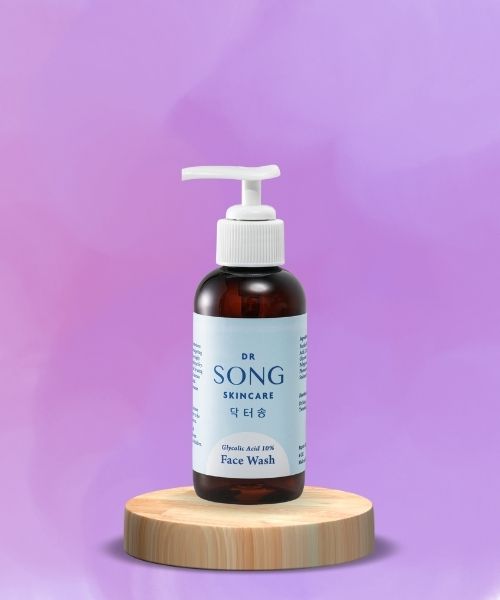 Best for normal skin.
Formulated with a high concentration of glycolic acid and radiance-boosting antioxidants, the Dr. Jong 10% Glycolic Acid Wash is an excellent body wash that can be used to prevent harmful bacteria from overgrowing on the skin and causing skin conditions such as folliculitis, acne, and redness.
Alpha Skincare – Moisturizing Body Wash, $15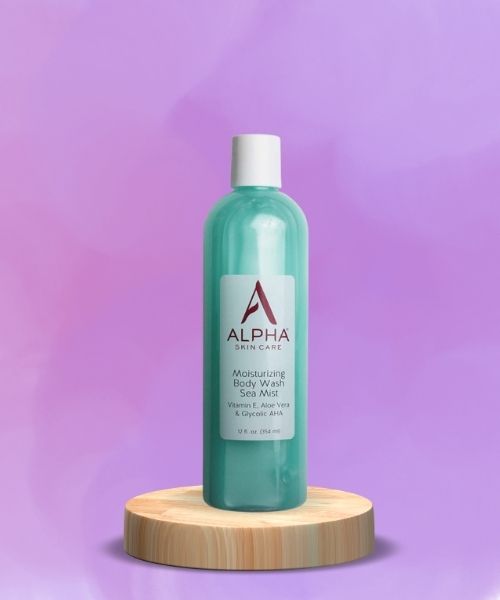 Best for dry skin.
Formulated with a blend of exfoliating acids, soothing and wound-healing vitamin E, and redness-reducing aloe, the Alpha Skincare Moisturizing Body Wash is a gentle yet effective body wash that can be used to prevent folliculitis by keeping the skin clean, hydrated, and free from bacteria.
It also helps reduce inflammation in the follicles while maintaining healthy skin barrier function and smooth surface.
The Best Cleansers for Fungal Acne
Fungal infections are the product of yeast overgrowth on the skin that manifests on its surface as a cluster of red, itchy pimples.
Commonly occurring in oily areas of the face and body, these fungal infections may look like acne but tend to itch and look excessively greasy.
That said, keeping your skin clean and free of excess oil is the first step to preventing fungal acne.
Therefore, here are a few cleansers that can help reduce the severity of the infection and keep your skin clear:
Differin – Daily Refreshing Cleanser, $17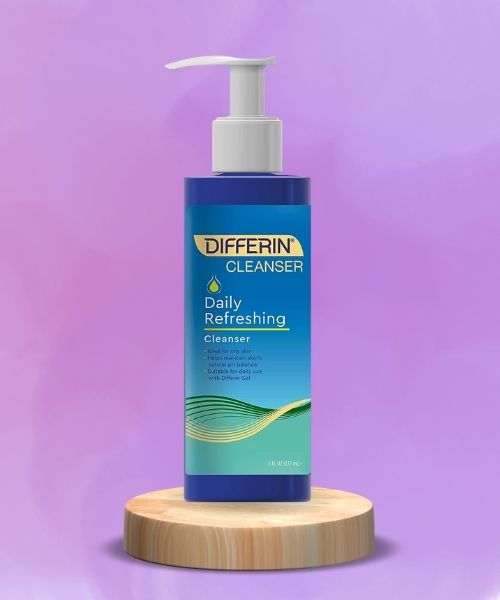 Best for all oily skin.
The Differin Daily Refreshing Cleanser is an excellent choice for those whose skin is on the oilier side and who are also dealing with clusters of fungal acne in areas like the forehead and cheeks. Its main active ingredient is Pro-Vitamin B Complex (Panthenol), which helps nourish and stabilize the skin's moisture barrier, allowing it to maintain its natural balance and fight off fungal acne and other infections.
Neutrogena – Naturals Purifying Facial Cleanser, $21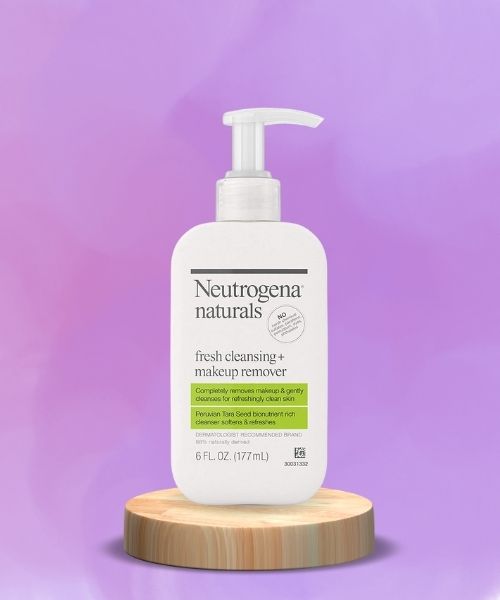 Best for normal, dry, reactive, and sensitive skin.
The Neutrogena Naturals Purifying Facial Cleanser is perfect for those with normal to sensitive skin and fungal acne, as this cleanser is formulated with natural salicylic acid, aloe, and chamomile to help gently cleanse the skin while also calming redness and irritation without drying out the skin and compromising the skin barrier.
PCA Skin – Facial Fash, $38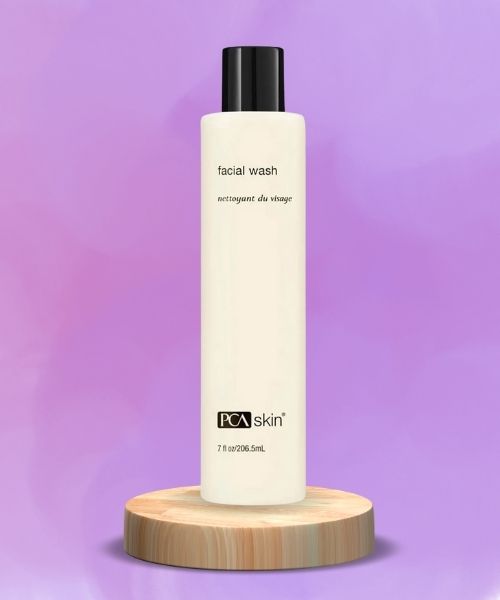 Best for normal, sensitive skin.
The PCA Skin Facial Wash is a foaming cleanser containing lactic acid and soothing and hydrating components like propanediol to gently exfoliate the skin and reduce the redness surrounding the fungal infection.
The Best Cleansers for Acne Scars
Acne scars are the result of a healed pimple, and they can manifest on the skin as discolored, pigmented, or red scars and can be flat, atrophic or indented, and raised or keloid.
When it comes to treating acne scars, a variety of treatments can help reduce their appearance and heal the skin.
However, some of them, such as the atrophic and raised types, are permanent, and while their appearance can be softened with skincare products, they usually require professional treatments such as microneedling or lasers to be eliminated.
But that doesn't mean that skincare products have no role in treating acne scars. Here are some of the best cleansers for acne scars that can help even out your complexion and refine skin texture:
Vivant Skincare – Mandelic Acid 3-in-1 Wash, $24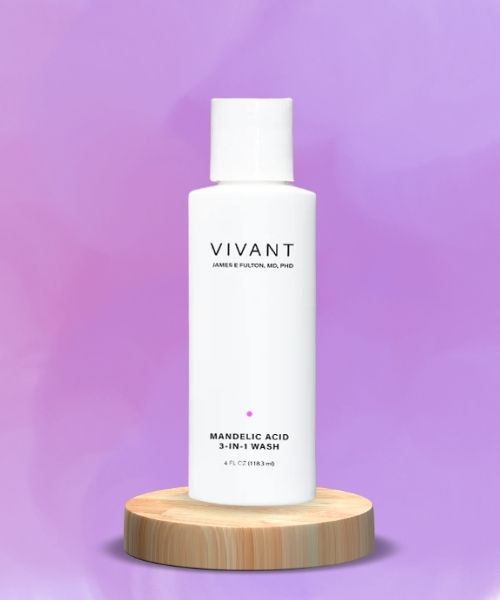 Best for all skin types.
Vivant's Mandelic Acid 3-in-1 Wash is a gentle gel cleanser that contains mandelic acid, an AHA that works to gently exfoliate the skin, clear the pores, and improve the look of skin texture caused by bumps such as closed comedones.
Replenix – Glycolic Acid Resurfacing Cleanser, $37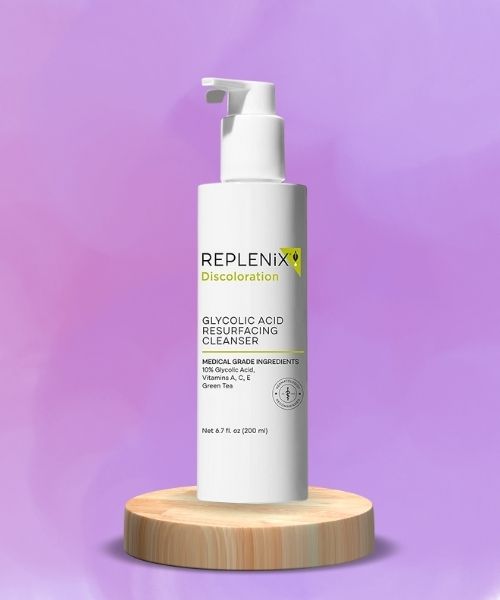 Best for oily, acne-prone skin.
Replenix's Glycolic Acid Resurfacing Cleanser is a powerful cleanser that contains 10% glycolic acid, a highly effective AHA that works to reduce the appearance of acne scars, brighten dark spots, and even out skin texture.
Revision Skincare – Brightening Facial Wash, $40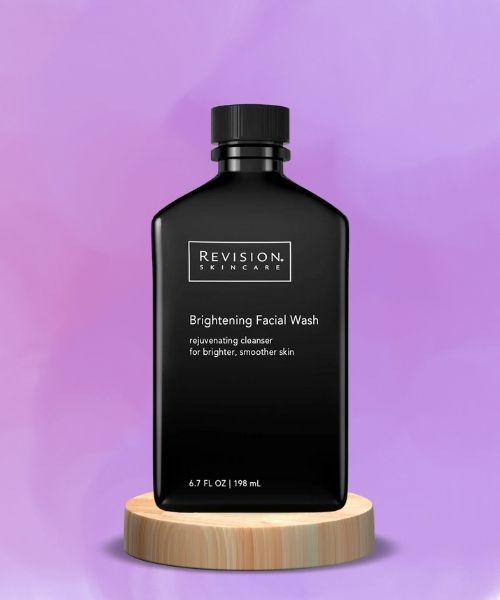 Best for all skin types.
The Revision Brightening Facial Wash is a refining cleanser that contains vitamin C and licorice to help reduce the appearance of acne scars. The addition of glycolic acid also works to exfoliate dead skin cells and fade hyperpigmentation, while salicylic acid penetrates deeper into the pores to dissolve the accumulated gunk and prevent future breakouts.
My name is Simone and I am a certified skin specialist. I created this website to teach my readers how to take great care of their skin and I also like to occasionally share my honest opinions on skincare products I've tried. You can learn more about me here.
The Acne Solution: Your Ultimate Guide To Flawless Complexion
An extensive, no-nonsense course showing you how to never have acne again, from a licensed Esthetician specializing in oily/acne-prone skin.