Your cleanser is designed to remove the daily makeup, impurities and keep your face clean.
However, many cleansers are often packed with surfactants: soaps that draw dirt, oil, and grime from pores.
This can not only strip the moisture from your skin, but it can also lead to dry, uncomfortable patches that can cause premature lines and prominent wrinkles eventually.
So you probably often wondering; what are the best cleansers for dry skin & how do you even prevent your skin from becoming dry in the first place?
You want a cleanser to be hydrating but still do its job in keeping your face clean before you go to bed.
Well, the key here – as with all skincare products – is the ingredients your cleanser contains rather than what the label says.
Many skincare products nowadays like to slam outrageous claims on their packaging. And we are all familiar with the good old "fragrance-free" and "for all skin types".
But your cleanser still has a strong odour of soaps and chemicals.
Therefore, I created this article that's going to give you a little bit of information on dry skin as well as recommend some cleansing products I think your dry skin can benefit from.
This article is going to teach you the following:
What is dry skin?
How to prevent dry skin?
How to choose the best cleanser for dry skin?
Best cleansers for dry skin.
So let's start by addressing the elephant in the room. 
What is Dry Skin?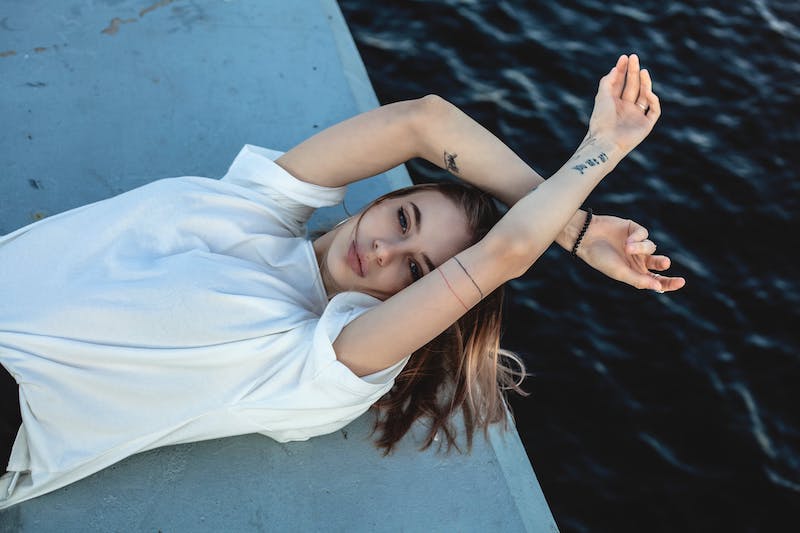 Dry skin (xerosis) is one of the most common skin types out there.
It is characterized by a lack of the appropriate amount of water (moisture) and sebum (the oily substance) that serves as a natural lubricant of the most superficial layers of the skin, the epidermis.
Dry skin can be an uncomfortable condition marked by scaling, cracking, and itching.
While dry skin tends to affect males and females equally, older individuals are typically much more prone to have dry skin.
This is because the skin in elderly individuals tends to have reduced amounts of natural oils and lubricants.
However, dry skin can also occur for a variety of reasons with the most common reason being genetics. This is a skin type can be present since birth and you have probably inherited it from your parents.
Dry skin may also be a side effect of some medications as well as a byproduct of certain skin diseases.
Moreover, the water holding capacity of the skin can be disrupted by environmental factors such as humidity and temperature.
Let's take a look at some of the potential causes for dry skin:
Weather conditions. Skin tends to be driest in winter when temperatures and humidity levels drop. But the season may not always matter as excessive sun exposure can also dehydrate and dry out your skin, leaving it feeling tight and uncomfortable.
Heat. Central heating, wood-burning stoves, fireplaces, air conditions, and space heaters all reduce the humidity in the air and exacerbate the dryness. This is because when cold and dry air becomes heated by a furnace will cause moisture to evaporate from the skin. Because the air is dry, your skin then becomes unable to draw moisture from the atmosphere and starts to feel tight and uncomfortable.
Harsh soaps and cleansers. One of the most common factors causing dry skin is a frequent application of harsh soaps.  Soaps are generally alkaline which means they tend to dry your skin over some period of time and constant use. Cleansers can also contain some super-drying ingredients, so making sure you are using the right one for your skin type is the first step to recovery. Basic dry skin prevention steps include avoidance of harsh soaps and chemical cleansers.
Medicine. Dry skin may be the byproduct caused by taking some medicines. Some examples are high blood pressure, high cholesterol, acne medications.
Skin conditions. Occasionally, dry skin problems can be a sign of an internal medical condition. In addition, people with skin conditions such as eczema or psoriasis are prone to constant inflammatory reactions and dry skin.
How to Prevent Dry Skin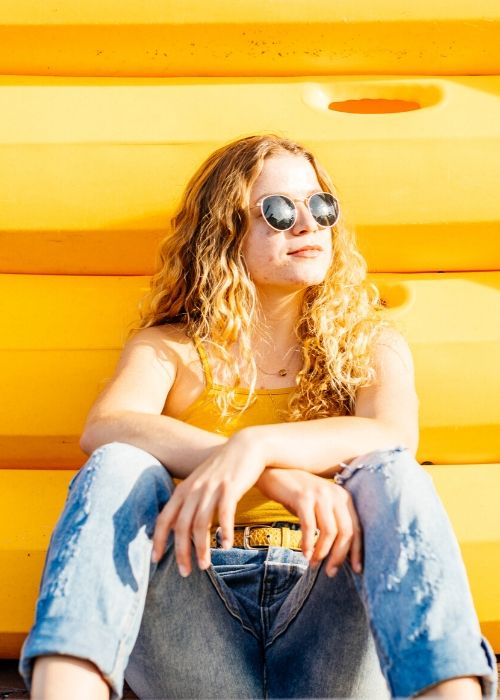 Finding the harsh ingredient or product that is the main cause of your dry skin and eliminating it from your use is the best way to start treating your skin condition.
However, here are some useful tips to get rid of dry skin:
Hydrating serums. Serums have a light consistency and are typically formulated with hydrating ingredients that are easily absorbed and can effectively deliver hydration directly into the skin. A good example of a hydrating ingredient is hyaluronic acid.
Moisturize. A good hydrating moisturizer creates a barrier that seals the moisture into the skin and prevents it from evaporating. A good example of this are humectants, most popular being glycerin that is added in nearly every moisturizer on the market.
Skip drying soaps and harsh cleansers. Try cleansing balms, creams, or gels with added gentle and moisturizing ingredients.
Limit water exposure. Keep bath and shower time to a minimum while using warm water instead of hot.
Cover as much skin as possible in cold or windy weather. Harsh winter weather can be especially drying to your skin, so be sure to wear a scarf, hat, and gloves to protect yourself when you go out.
Protect your skin while using detergents. Yup. We all need to wash the dishes and clean our bathrooms, but try avoiding direct contact with harsh detergents and cleansers. Wear rubber gloves instead as they can help protect your skin from the drying ingredients.
How to Choose The Best Cleanser for Dry Skin?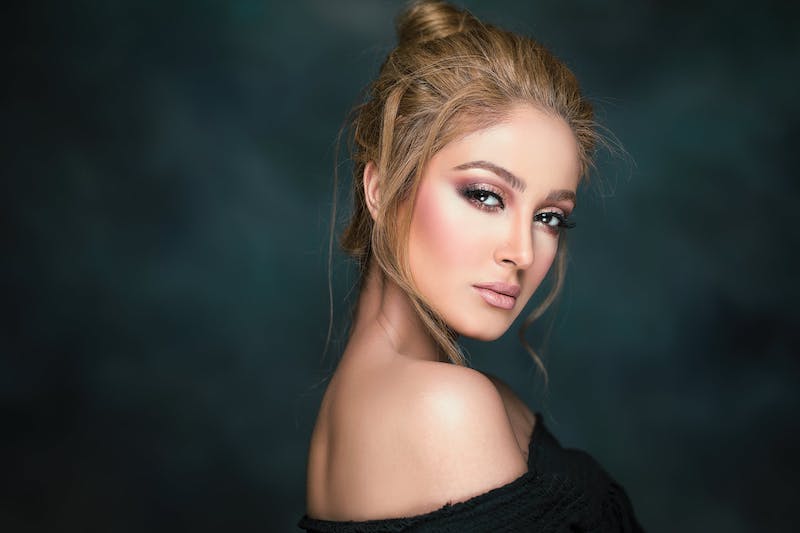 As I mentioned above, it is all about the ingredients in the product, not about what the label says. I feel like I need to overcommunicate this because I see people doing it all the time.
And I can't even blame them, because nobody expects you to know chemistry in order to read and understand the ridiculously difficult ingredient names on every product.
So let's just mention a few ingredients and textures you should look for and what you should stay away from.
Cream texture over foam.
Many people switch to a gel cleanser in the summer months to help control oil and shine in the humidity.
While gel cleansers are somewhere in between and can be very good for both oily and dry skin types, one texture you should absolutely stay away from if you have dry skin is foaming cleansers.
Always opt for a creamier, milky, or gel cleanser if you have dry skin as these tend to have more hydrating and less stripping ingredients that will do its job in cleansing your face but will not leave your skin feeling dry, tight, and uncomfortable.
Avoid fragrances.
While fragrances in small quantities don't necessarily have to be the devil in skincare products like many people try to label them, it is still the best idea for dry skins to stay away from fragrances in their skincare.
This is because dry skin tends to be sensitized and more reactive to a little bit of a harsher ingredient fragrance tends to be.
If it's at the very bottom of the ingredient list, maybe you can give it a chance as this means that the ingredient is present in a relatively small amount, however, try to stay away from it if it's amongst the first 5 ingredients at the top of the list.
Look for moisturizing ingredients.
Hyaluronic acid is the absolute best hydrating ingredient you could ever wish for if you have dry skin. This is because hyaluronic acid attracts water into the skin.
In addition, glycerin and ceramides also deliver a good boost of much-needed moisture.
Watch the anti-agers.
Ingredients like glycolic or lactic acid are truly amazing and can help you fight all the signs of aging in this world, but the truth is they are really unnecessary ingredients in a cleanser.
If you are going to wash away the cleanser after gently massaging it for a few seconds on your face, why irritate your skin with these ingredients without receiving any benefits back?
Using these ingredients in a toner or a serum will give you the desired anti-aging benefits without stripping your dry skin from the much-needed oil.
Keep them out of your face cleanser and opt for something more hydrating.
The 5 Best Cleansers for Dry Skin.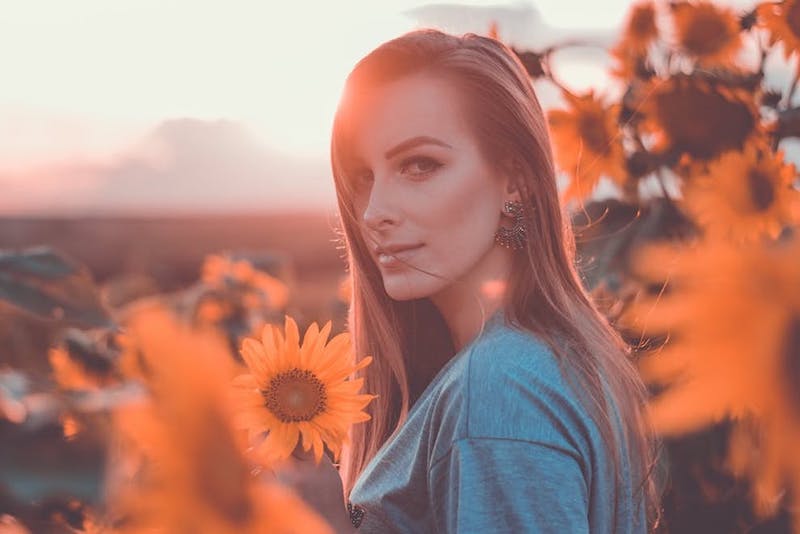 If you have dry skin, your best option is a cleanser that is ultra-moisturizing. Dry skin is more prone to wrinkles than oilier skin types due to the fact that it tends to crack and this especially happens during the winter months.
The texture of your cleanser should be creamy, milky, or gel in order to provide you with a good boost of moisture.
Here is my recommendation on some of the best cleansers for dry skin:
The main ingredients of this cleanser are matcha which is one of the most antioxidant-dense sources you could wish for, hemp seed oil which is high in essential amino acids and extremely hydrating and vitamin B5 which is going to strengthen your skin barrier and replenish the lost hydration.
This light gel cleanser will lift the daily impurities while providing your skin with a healthy pH balance without irritating it.
This formula incorporates squalene alongside other lipophilic esters that are gentle, moisturizing, and before all efficient in dissolving makeup and facial impurities lingering on your skin.
It has a balm-like consistency but once you rub it between your palms it will turn into a clear oil-like consistency.
This allows the emulsifying agents in the formula to trap and blend the dissolved makeup and impurities with water before rinsing it off.
It is also soap-free and non-comedogenic, so it is perfect for a day to day use in order to deliver that much-needed hydration into your skin.
This silky cleanser that can be used even around the eyes as it is 100% fragrance and colorant-free.
It is a luxurious cleanser with a smooth texture to soften your skin and replenish the lost moisture while rinsing all residues of impurities left.
It is exceptionally gentle and formulated to fight the signs of aging by soothing, preserving and reinforcing the skin's natural barrier during the cleansing process.
This nutrient-rich cleanser is my go-to whenever my skin craves a deep cleanse and that refreshed and purified feel.
I have oily skin, but I have found this gel cleanser to be exceptionally gentle and am confident to recommend it to anyone from normal to dry and even acne-prone skin.
The formula utilizes a cocktail of green superfoods, including wheatgrass, kale, and nettle to gently lift impurities and feed the skin with essential nutrients.
In addition, broccoli seed, avocado, and pumpkin seed oils are combined with a natural sugar derivative prebiotic to ensure your skin feels healthy, clean, and balanced.
This hydrating cleanser is formulated without sulfates, fragrance, and synthetic colorants. Alcohol is nowhere on the list and this leaves me confident to recommend it to the most sensitive skin types out there.
It gently lifts away dirt and impurities without stripping away natural oils as it is formulated with a rich, amino acid-based surfactant, and a 15% concentration combining hydrating ceramides, glycerin, and essential oils.
It transforms from a gel to a foam-like formula to perform a deep cleanse while maintaining moisture and leaving your complexion fresh, hydrated and prepared for all the next steps in your skincare regimen.
Final Words.
So there you have it, ladies.
My list of best cleansers for dry skin I highly recommend for everyone to try.
I hope you enjoyed reading this article and don't forget to let me know if you have ever tried some of the products I recommended.
I would love to hear about your experience.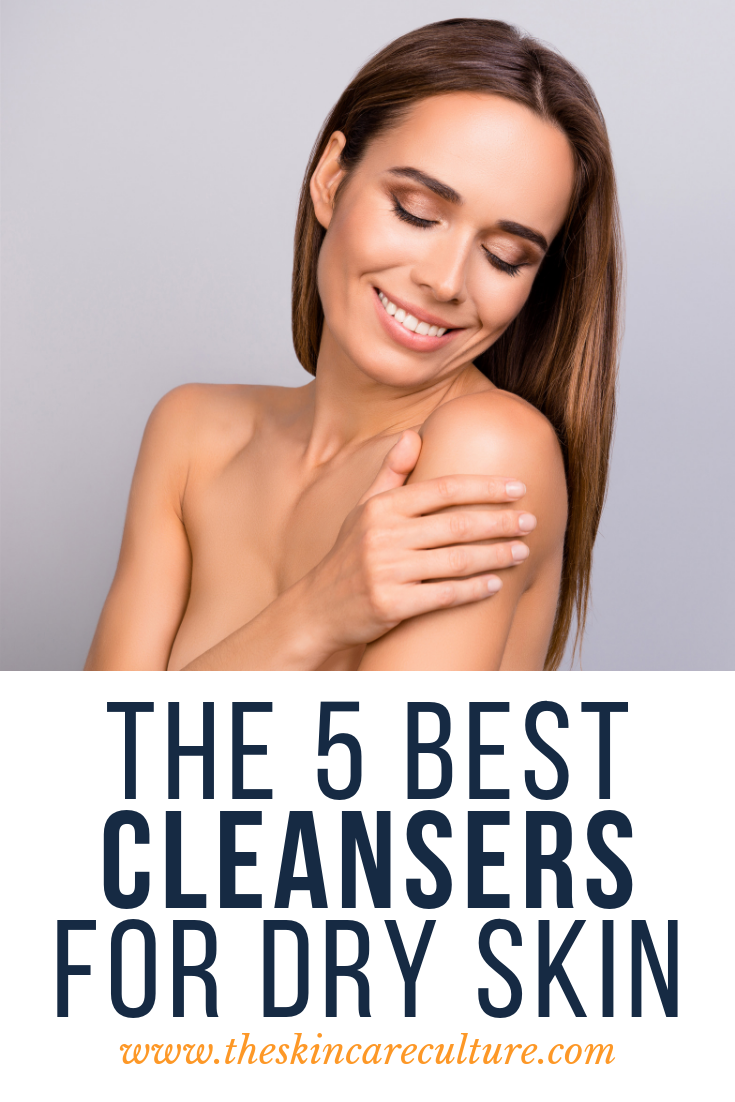 My name is Simone and I am a certified skin specialist. I created this website to teach my readers how to take great care of their skin and I also like to occasionally share my honest opinions on skincare products I've tried. You can learn more about me here.