Excessively oily skin results from overactive sebaceous glands, which can happen due to a couple of different reasons.
The first reason is obviously our hormones, specifically androgens, which are a male group of hormones responsible for regulating the function of many organs, including the reproductive tract, bones, kidneys, liver, and muscle.
However, when androgens get out of balance, they can overstimulate the sebaceous glands and cause them to produce more sebum, resulting in overly oily or greasy skin.
The second reason for excessively oily skin could be the cosmetics we are using, namely harsh and drying cleansers that strip the skin of its moisture and cause it to fight back against dehydration by overproducing oil, or it could be that our products contain heavier and more moisturizing ingredients that form an oily film on the skin's surface.
In any case, the first best thing to do is recognize and eliminate the trigger that's causing your skin to become excessively oily.
The second best thing is to use products that won't form an oily film on your skin, which is why in this article, I will give you a list of the ten best products for greasy skin.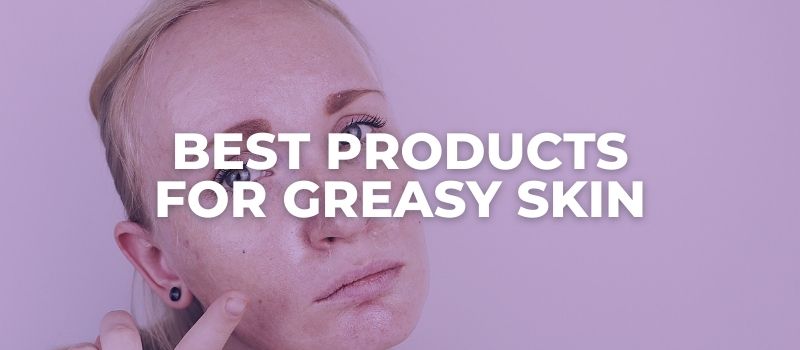 NB:
What if I told you I can show you how to never have acne again?
If you have acne and want it gone
,
read this message
.
La Roche Posay – Toleriane Purifying Foaming Cleanser – $15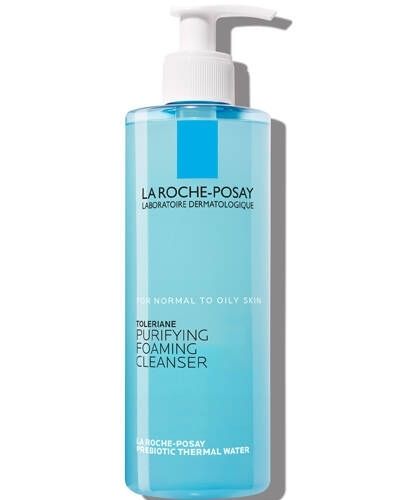 As I already mentioned in the intro of this article, harsh cleansers can strip the skin of its moisture and trigger it to produce more oil to compensate for the lack of hydration.
Therefore, you need to be especially cautious when choosing a facial cleanser, and you should always opt for a product that's mild and suitable for sensitive skin (as these are often free of fragrance, alcohol, and harsh surfactants).
The Purifying Foaming Cleanser from La Roche Posay's Toleriane range is a very gentle product that contains an excellent combination of ingredients to address greasy skin and sensitivity.
This cleanser will efficiently remove the daily grime, excess oils, and dirt off your skin, but it will also leave it soft and hydrated.
The unique blend contains hydrating humectants, soothing and repairing ingredients such as propanediol and niacinamide, and ceramides, which are the building blocks of a healthy skin barrier.
SkinCeuticals – Soothing Cleanser – $35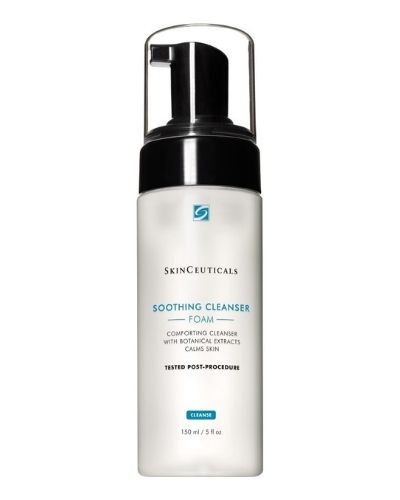 Soothing Cleanser by SkinCeuticals is a rich cleansing foam formulated with a 22% concentration of hydrating and calming ingredients, including sorbitol, glycerin, orchid, and cucumber extracts.
It is incredibly gentle and suitable for all skin types, including sensitive, compromised, and even post-procedure skin.
The soap-free cleanser dispenses a dense cleansing foam that transforms on contact into a comforting emulsion to provide a mild yet effective clean.
Best for all skin types, including sensitive skin.
RELATED: Best Cleansers for Sensitive Skin.
Serozinc Toner for Oily Skin with Zinc – $15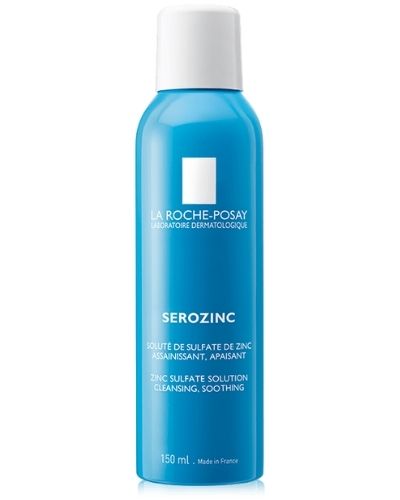 The Serozinc Toner is a great option if you like spraying hydrating mists or using water before layering different products in your skincare routine.
It works pretty much the same as their Thermal Spring Water Spray; however, it has the added benefit of anti-inflammatory zinc that can help balance out oil production and instantly soothe irritation.
The product itself also has a very slight mattifying effect.
Best for all skin types, including sensitive skin.
The Ordinary – Azelaic Acid Suspension 10% – $8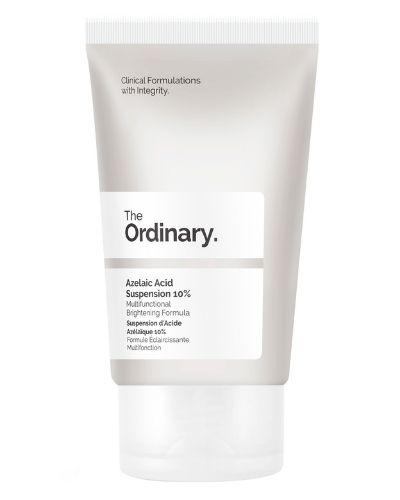 The Azelaic Acid Suspension 10% is a great product for oily, acne, and rosacea-prone skin, as well as for someone who is dealing with post-inflammatory redness due to previously having acne or contact dermatitis flare-ups.
The product has an instantly mattifying effect once applied to the skin; however, it is packed with silicones.
Silicones aren't necessarily bad in skincare and are an affordable ingredient that's easy to formulate with and helps slow down transepidermal water loss.
But the issue with these types of products is that they will pill and ball on the skin's surface and generally don't sit well under other cosmetic products such as sunscreens and makeup.
So if you are using the Azelaic Acid Suspension 10% as the last step of your evening routine, chances are you are going to like it, but if you want to use azelaic acid in the morning, it's best to opt for something with more elegant texture such as the Paula's Choice 10% Azelaic Acid Booster ($36).
I actually have a comparison review between the two azelaic acid products, so check it out if you are interested.
Best for all skin types, including sensitive and rosacea-prone skin.
The Ordinary – Granactive Retinoid 2% Emulsion – $10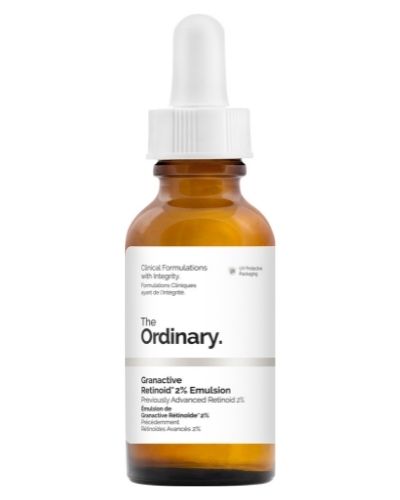 The Ordinary's Granactive Retinoid 2% Emulsion is a gentle, oil-free formula that delivers a potent anti-aging and anti-acne powerhouse into your skin.
The Hydroxypinacolone Retinoate (HPR), which is the main active ingredient in this product, is an advanced form of retinoid, a non-prescription ester all-trans retinoic acid.
This means that The Ordinary's Granactive Retinoid 2% Emulsion is a more gentle version of prescription retinoids that is also very effective but way less irritating than prescription strengths.
However, no matter how gentle it is, retinol speeds up the cellular turnover, which means there will be shedding, peeling, and potential irritations that can be mild to moderate when starting.
Therefore, when starting to incorporate any product containing retinols, you also need to have a good moisturizer in your skincare routine to help soothe irritations and moisturize the skin to prevent dryness.
Lastly, you also need to use a broad-spectrum, high SPF in the morning to prevent sunburn and skin damage.
Best for mature, oily skin.
RELATED: Can You Mix Retinol With Niacinamide?
Paula's Choice Niacinamide – 20% Treatment – $48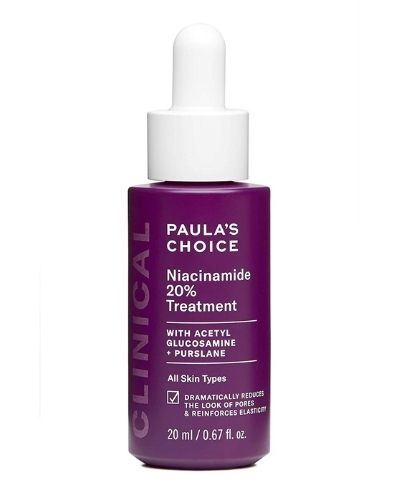 Paula's Choice Niacinamide 20% serum is a high-strength niacinamide treatment that will balance out oil production, minimize the look of enlarged pores, smoothen rough bumps caused by inflammation, and even out the skin tone, especially when it comes to brightening hyperpigmentation left from old acne.
Although it is marketed as a treatment that can be used twice a day, this is a strong niacinamide percentage because this particular ingredient has been proven to be effective in as little as 4%.
Therefore, there is no need for it to be used twice a day; however, if it's a part of your standard regimen and you don't use many other actives, you may very well use just a few drops of it once a day.
Besides niacinamide, the serum also contains other hydrating ingredients such as glycerin and panthenol, as well as Paula's signature soothing ingredients such as licorice root extract, green tea extract, Japanese camellia extract, allantoin, etc.
Best for dry, combo, oily, and acne-prone skin.
H2O+ – Hydration Oasis Gel Moisturizer – $50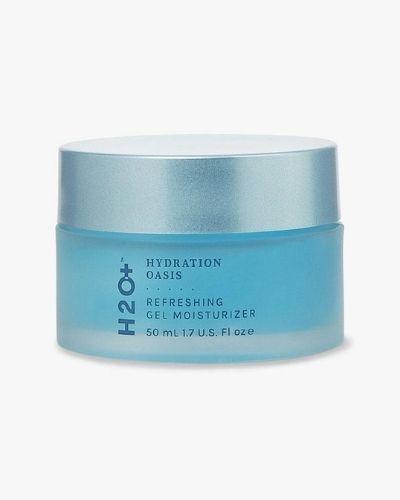 The striking turquoise-blue Hydration Oasis Gel Moisturizer by H2O+ is an excellent summer moisturizer that spreads easily and sinks right into the skin without leaving a greasy or tacky layer on the surface.
The moisturizer contains a Sea Mineral Complex that hydrates and plumps the skin with moisture, which is why the color, reminiscent of the sea, perfectly fits the vibe.
Besides that, the Hydration Oasis Gel Moisturizer also contains a few soothing, calming, and brightening ingredients such as arginine, alanine, and chamomile extract, making it a great choice for relieving the discomfort that comes with an unwanted sunburn.
This gel moisturizer doesn't mattify the skin, so it may not be the best option if that's what you're after. However, it's super lightweight and hydrating, and it won't leave the skin excessively greasy.
Best for normal, combo, oily skin.
RELATED: Best Moisturizers for Acne-Prone Skin.
iS CLINICAL – Active Serum – $138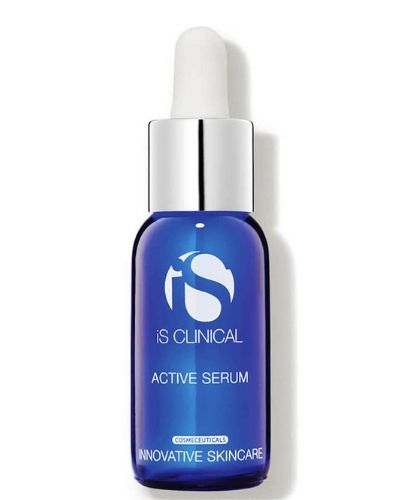 The Active Serum by iS CLINICAL is a lightweight solution that contains several active ingredients to target various skin concerns, including acne, hyperpigmentation, texture, dullness, and dehydration.
This is a beautiful product, and although quite pricey, it lasts for a long time when used properly, and it gives amazing results over the span of only a few weeks, particularly focusing on minimizing active acne and smoothing rough, bumpy texture.
I've been using this product for well over six months now, and I have an in-depth review of it in case you want to learn more about how to use it for the best results.
Other than that, due to its very lightweight texture and the addition of alcohol (which is why you should use it in moderation), the Active Serum leaves the skin mattified and evened out.
Best for combo, oily, acne-prone skin.
Paula's Choice – Super-Light Wrinkle Defense SPF 30 – $33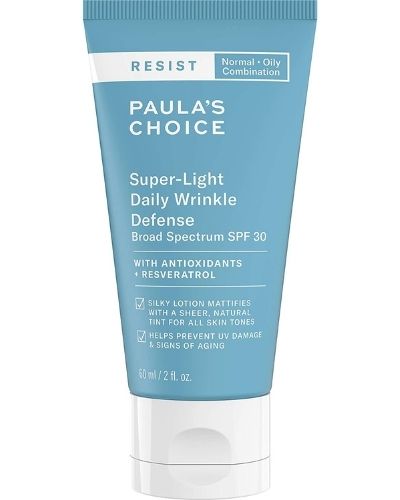 Paula's Choice Super-Light Wrinkle Defense SPF 30 is the sunscreen I always recommend to anyone looking for a full-on matte finish to prevent the skin from becoming excessively greasy throughout the day.
It is incredibly lightweight, and it also sits wonderfully under makeup, creating a perfect matte base for any foundation, including those with satin and glowy finish.
The only thing I don't like about it is that it's tinted, so the tint may not suit every skin tone, which is why you will likely have to cover it with something once it dries down.
I wish Paula's Choice comes up with a clear version of this because the formula is absolutely unbeatable.
Best for oily, acne-prone skin.
RELATED: Paula's Choice Super-Light Wrinkle Defense SPF30 Review.
Jane Iredale – Powder-Me Dry SPF30 – $50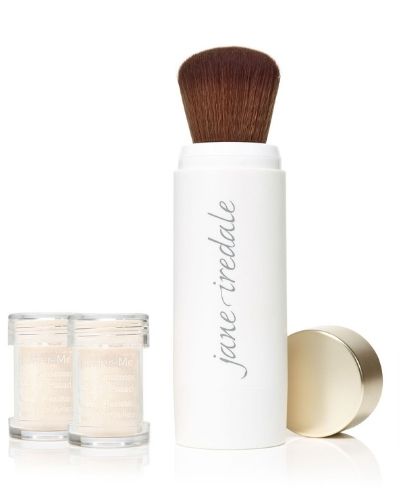 Jane Iredale's Powder-Me Dry is a loose powder sunscreen that comes in refillable packaging, making it convenient to use for daily reapplication.
The powder is dispensed via a luxurious, ultra-soft brush head that comes off easily when it's time to clean it.
The formula is fully matte, and it's perfect for anyone who has very oily skin as it will fully absorb the oil throughout the day. Most of the time, I don't even have to blot throughout the day, which is quite impressive for my excessively greasy skin.
The formula is also reef-safe and water-resistant for up to 40 minutes.
Best for excessively greasy skin.
RELATED: Best Powder Sunscreens with High SPF.
My name is Simone and I am a certified skin specialist. I created this website to teach my readers how to take great care of their skin and I also like to occasionally share my honest opinions on skincare products I've tried. You can learn more about me here.
The Acne Solution: Your Ultimate Guide To Flawless Complexion
An extensive, no-nonsense course showing you how to never have acne again, from a licensed Esthetician specializing in oily/acne-prone skin.