Even though there are many great acne products on a budget, we all love a little treat every now and again.
As I already mentioned in my last article, there are a few differences between high-end and budget-friendly products.
For example, high-end products usually contain a combination of ingredients to boost the effectiveness of the active ingredient, while budget options usually focus on the active ingredient only.
Other than that, high-end products typically come in a nicer, more aesthetically pleasing packaging, they have a more luxurious texture, and they tend to have a mild fragrance to seal the entire experience.
Lastly, high-end products are typically made with more expensive raw ingredients, and they tend to be regarded as higher quality ingredients due to their price.
So, if you have been on the hunt for a luxurious potion that'll help prevent breakouts, here is a list of the ten best high-end skincare products for acne.
iS CLINICAL – Cleansing Complex
Vivant Skincare – Green Tea Antioxidant Cleanser
Jan Marini – Bioglycolic Bioclear Lotion
Jan Marini – Age Intervention Duality
Vivant Skincare – 15% Mandelic Acid Serum
iS CLINICAL – Active Serum
SkinCeuticals – LHA Toner
SkinCeuticals – Blemish + Age Defense
SkinCeuticals – Retinol 0.5
Vivant Skincare – Sulfur Clay Mask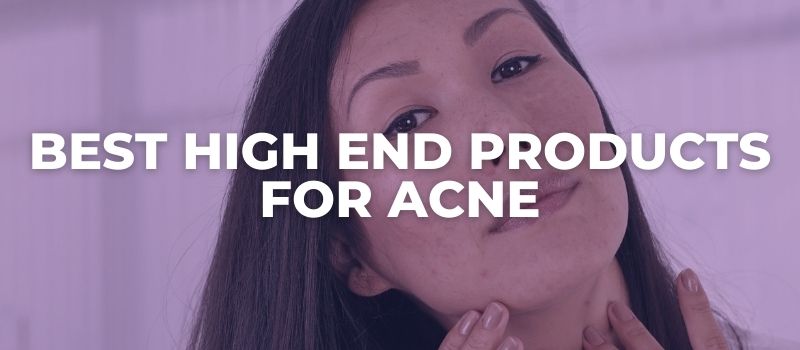 NB: If you're someone with oily/acne-prone skin, you need my new book "The Ingredients Handbook for Acne-Prone Skin". Download it here.
iS CLINICAL – Cleansing Complex – $44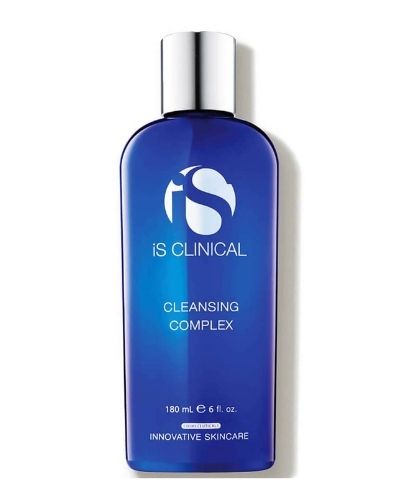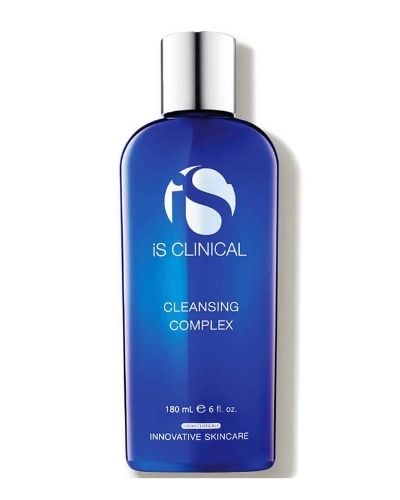 iS CLINICAL Cleansing Complex contains quite a few beneficial ingredients; however, the star of the show in this gel cleanser is salicylic acid that goes deeper into the pores and dissolves the gunk causing clogs and pimples.
Besides salicylic acid, the Cleansing Complex also contains chamomile extract, which is soothing for the skin, and Centella Asiatica, which is known for its soothing and antioxidant properties.
Additionally, the Cleansing Complex also contains sugarcane extract, which can be exfoliating, but it's also a handy moisturizing ingredient with humectant properties to help the skin attract moisture and hold onto it.
Still, this is an exfoliating cleanser, and it shouldn't be used daily, even less so twice a day, so $44 is worth it since it's going to last you for a long time with controlled use.
Best for combo/oily/mature skin.
Vivant Skincare – Green Tea Antioxidant Cleanser – $20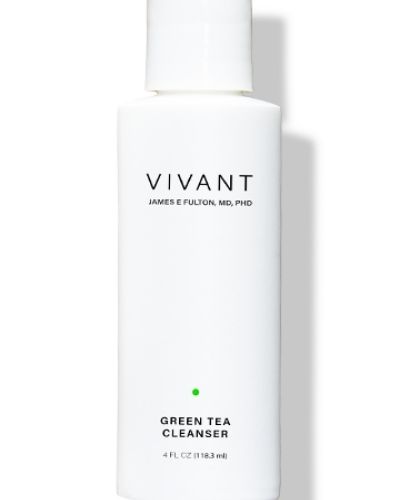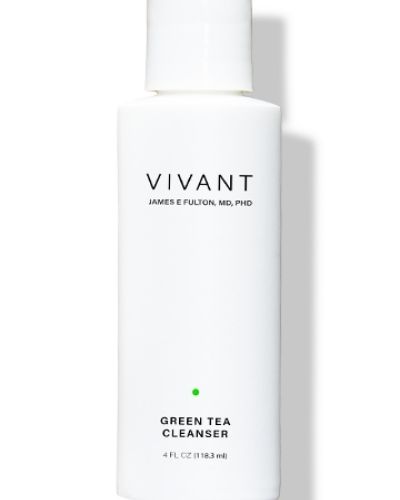 The Vivant Skincare Green Tea Cleanser is an antioxidant-packed cleanser that contains nourishing and calming ingredients such as green tea, grape seed, kiwi, etc.
The cleanser also contains glycerin, a powerful humectant, and honey, which is the best natural humectant you can use on your skin.
This gentle formula is designed to dissolve makeup, dirt, and oil without stripping the skin's acid mantle and compromising the moisture barrier.
These properties are super beneficial for skin dealing with acne breakouts because acne usually indicates that the acid mantle and skin barrier have been compromised and something isn't working properly.
A calming cleanser, therefore, won't add more damage to the problem.
Best for sensitive and compromised acne-prone skin.
Jan Marini – Bioglycolic Bioclear Lotion – $80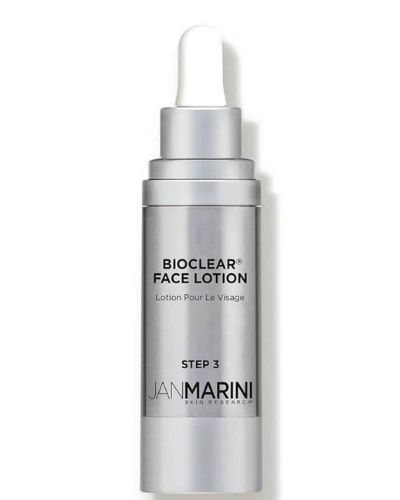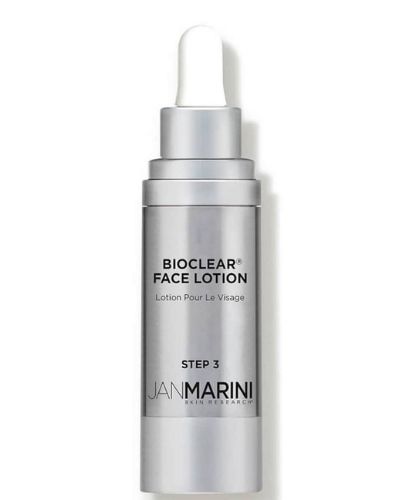 Jan Marini's Bioglycolic Bioclear Lotion is a lightweight serum that targets various skin concerns, including acne, redness, dullness, hyperpigmentation, and uneven texture.
The versatile formula contains several beneficial active ingredients, including glycolic acid, salicylic acid, and azelaic acid, which is a gentle, non-irritating dicarboxylic acid that targets acne and post-acne red marks.
Besides that, the Bioglycolic Bioclear Lotion also contains a form of hyaluronic acid, which is a humectant with hydrating properties.
It's all in all a beautiful product to have in your skincare routine if you are dealing with breakouts, redness, and uneven texture.
RELATED: Best Products for Post-Acne Red Marks.
Jan Marini – Age Intervention Duality – $95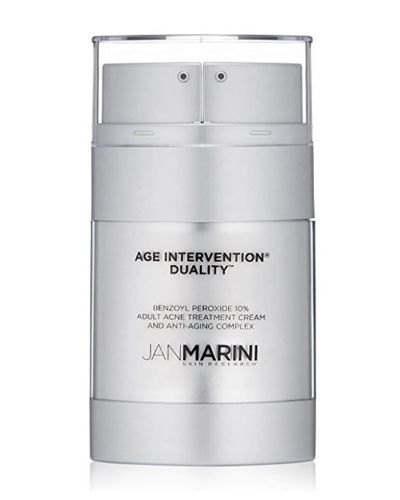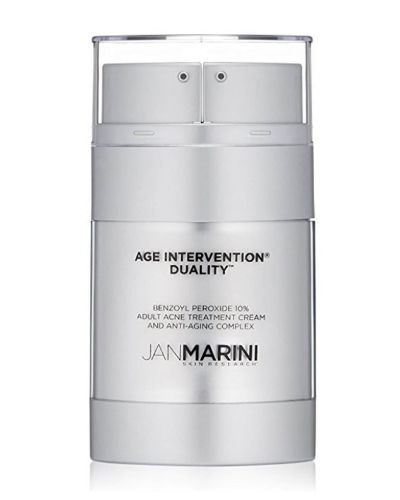 Jan Marini's Age Intervention Duality is a retinol/benzoyl peroxide cream that addresses mild to moderate acne while simultaneously minimizing the appearance of fine lines.
It has a dual-chamber dispensing bottle that combines 10% ultra-micronized benzoyl peroxide and highly concentrated all-trans-retinol.
But besides, the formula also contains soothing green tea extract, anti-aging peptides, hydrating and moisturizing ingredients such as hyaluronic acid and shea butter, as well as antioxidants to eliminate skin damage induced by free radicals.
However, due to the highly concentrated active ingredients, you should avoid overusing the Age Intervention Duality as this can cause some irritation and peeling.
Best for oily and acne-prone skin.
RELATED: Can You Mix Benzoyl Peroxide with Niacinamide?
Vivant Skincare – 15% Mandelic Acid Serum – $85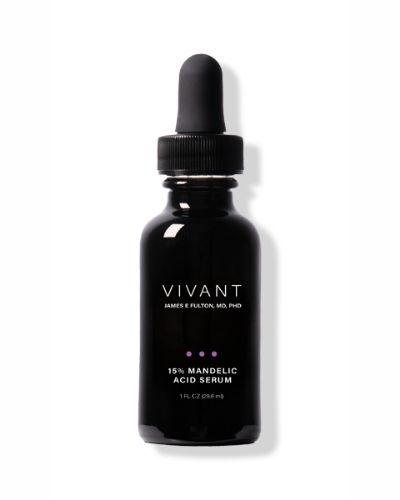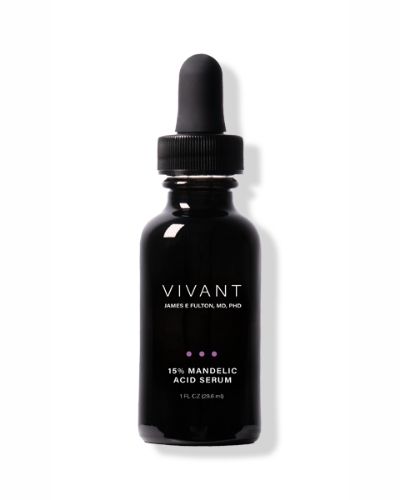 Vivant's 15% Mandelic Acid Serum is a gentle exfoliating serum that contains a blend of mandelic and lactic acid – two AHAs that work to gently exfoliate the dead skin cells, unclog pores, soothe inflammation, and hydrate the skin.
Besides that, this wonder-serum also contains urea which is an organic compound that has hydrating properties and also works very well in combination with AHAs as well as niacinamide and inositol, which are both parts of the vitamin B family known for their anti-inflammatory and brightening properties.
Last but not least, the serum also contains Sodium PCA, which is one of the skin's natural moisturizing factors.
If you need a serum that targets dryness, dehydration, acne, and hyperpigmentation, this is definitely the one for you.
They also have a slightly milder version with the same ingredient list but a slightly lower concentration of mandelic acid at 8%, which is a more suitable option for sensitive skin.
Best for dry/combo/acne-prone skin.
iS CLINICAL – Active Serum – $138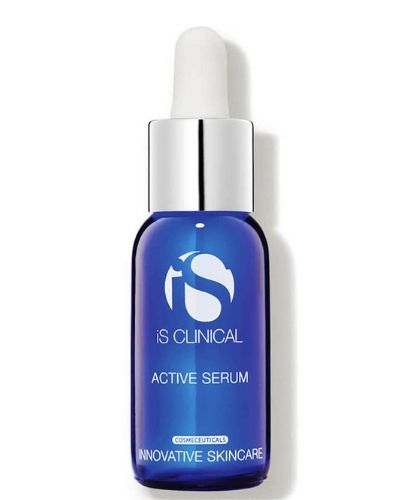 The Active Serum by iS CLINICAL is a lightweight solution that contains several active ingredients to target various skin concerns, including acne, hyperpigmentation, texture, dullness, and dehydration.
This is a beautiful product that also lasts for a long time when used properly, and it gives amazing results over the span of only a few weeks, particularly focusing on minimizing active acne and smoothing rough, bumpy texture.
I've been using this product for well over six months now, and I have an in-depth review of it if you want to learn more about how to use it for the best results.
Other than that, due to its very lightweight texture and the addition of alcohol (which is why you should use it in moderation), the Active Serum leaves the skin mattified and evened out.
Best for oily/acne-prone skin.
RELATED: Best Products for Skin Texture.
SkinCeuticals – LHA Toner – $49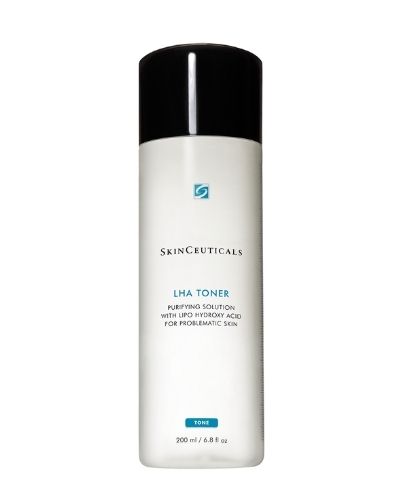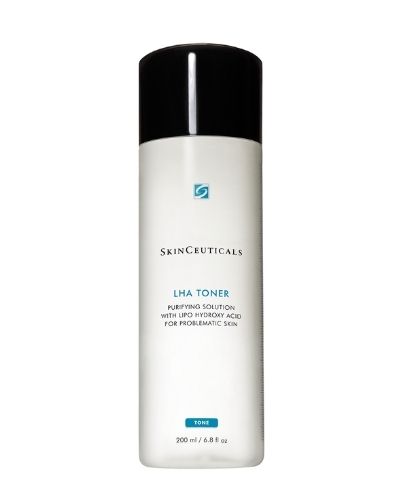 SkinCeuticals LHA Exfoliating Toner is an exfoliating toner that acts as the second step in your cleansing routine.
The toner contains lipo hydroxy acid (LHA), salicylic acid, and glycolic acid to help gently exfoliate the skin and improve tone and texture.
The ingredients work synergistically to unclog pores, slough off dead skin cells and minimize the appearance of fine lines and wrinkles.
Specially formulated for those looking to address adult acne, this toner also helps to refine and revitalize aging skin.
Best for younger, more resilient, oily skin with acne issues.
SkinCeuticals – Blemish + Age Defense – $92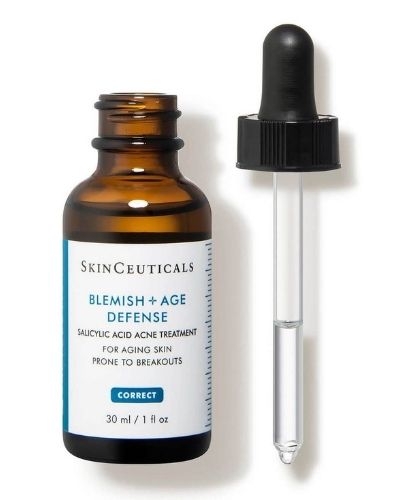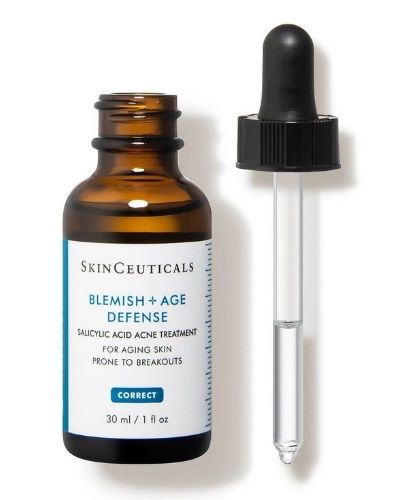 The SkinCeuticals Blemish + Age Defense Serum is a targeted treatment for people that want to treat both acne and signs of aging.
Designed for mature skins that are still dealing with unwanted breakouts – the serum combines 2% dioic acid with an optimal alpha + beta-hydroxy acid formulation that helps to exfoliate the pores and dissolve the gunk that's causing them to become clogged while also improving the appearance of fine lines, uneven skin tone, and skin texture.
Besides that, the Blemish + Age Defense Serum contains both salicylic acid and capryloyl salicylic acid, which is known as an LHA – a gentler derivative of salicylic acid that essentially helps promote cell turnover via targeted exfoliation without the potential irritation salicylic acid can deliver.
And lastly, the serum contains 3.5% glycolic acid, a super low yet efficient concentration that can be well tolerated by sensitive skin types and coarser skins alike.
The serum is advised to be used alongside the above-mentioned LHA Toner; however, I advise against it because it will definitely be too much exfoliation and can lead to irritation.
While I recommend the toner for younger, more resilient skin, the serum will be a perfect addition to a mature skin regimen.
Best for all skin types/mature skin.
SkinCeuticals – Retinol 0.5 – $76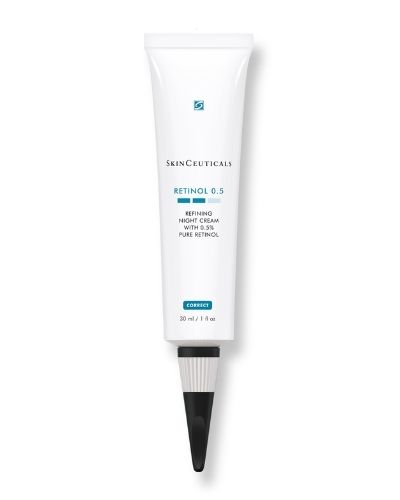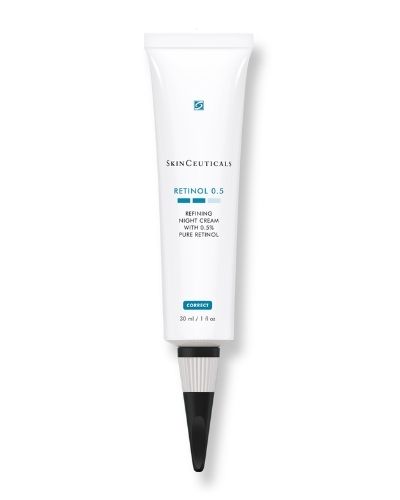 SkinCeuticals Retinol 0.5 is ideal for more hearty and resilient skin types dealing with acne breakouts, oiliness, enlarged pores, and maturing symptoms such as lines, wrinkles, and loss of elasticity.
The purpose of this product is to promote peeling and cellular turnover to help skin cells travel to the surface of the skin faster and shed rapidly to achieve a healthier, clear, and evened-out complexion.
So, if you still want to start out with this product, you should know that peeling will most definitely occur; therefore, you need to follow it up with rich, nourishing moisturizers to help prevent irritation.
Best for oily/acne-prone/aging skin.
Vivant Skincare – Sulfur Clay Mask – $58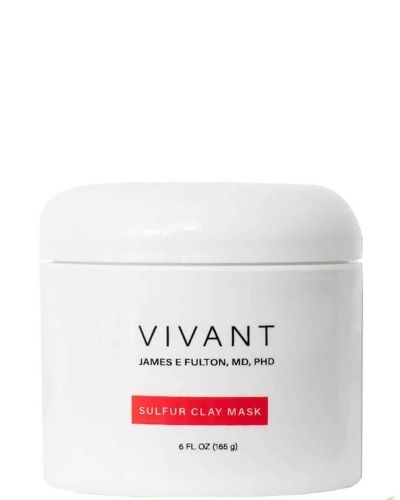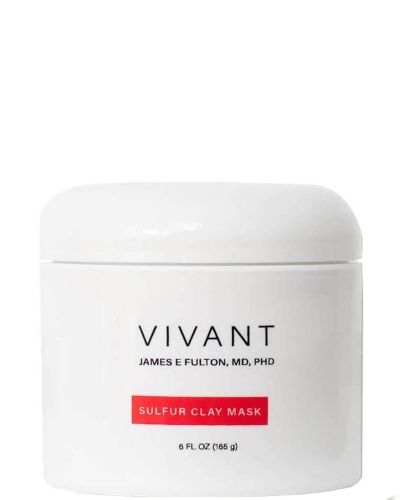 Vivant's Sulfur Clay Mask is a weekly treatment designed to purify the skin, dissolve the gunk inside the pores, and neutralize the growth of acne bacteria.
The main active ingredient in the mask is 10% sulfur, a mineral that fights bacteria and aids in shedding dead skin cells that could be stuck inside the pores.
Besides that, the mask also contains salicylic acid, a superb exfoliating agent ideal for acne-prone skin, as well as zinc sulfate to reduce inflammation and speed up wound healing.
However, since it's a clay mask, the treatment also contains bentonite clay, which is a clay that's rich in minerals; however, it can be drying to the skin.
This means that you should stick to using this treatment once a week as a purifying boost and have a complete skincare routine that consists of other leave-on actives if your acne issue is moderate to severe.
Best for oily/acne-prone skin.
My name is Simone and I am a certified skin specialist. I created this website to teach my readers how to take great care of their skin and I also like to occasionally share my honest opinions on skincare products I've tried. You can learn more about me here.
OILY SKIN PRONE TO CONSTANT ACNE-BREAKOUTS?
I've coached hundreds of clients just like you helping them tame their oily and acne-prone skin.
I've had my battle with acne. I know what it's like when your skin seems to be conspiring against you
The good news is, I can now show how to manage it!
My new book will help you understand your skin better so you can make informed decisions about what products would work best for your specific needs.