Meet multi-acid peels, a boosted version of exfoliating products that contain a combination of several acids and are designed to target more than one skin concern at once.
These may sound scary, but with responsible use, they will definitely make incredible improvements to your skin, and will actually decrease the risk of irritation.
For example, when dealing with acne and hyperpigmentation, you will likely have to use at least two products: one with salicylic acid for acne and another active to target hyperpigmentation and this could potentially lead to irritation due to overuse or improperly combining of actives.
With multi-acid peels, as with any other product, the risk of irritation is still there (which is why you have to use these products responsibly) but it's drastically decreased while still working on improving more than one skin concern.
Besides that, it usually costs less because instead of buying multiple products, you can invest in a good quality product that will improve your skin concerns.
I am a big lover of multi-acid peels because they truly transformed my coarse, oily, and acne-prone skin. So, if you have the same issue, here's a list of the 10 best multi-acid peels for acne-prone skin: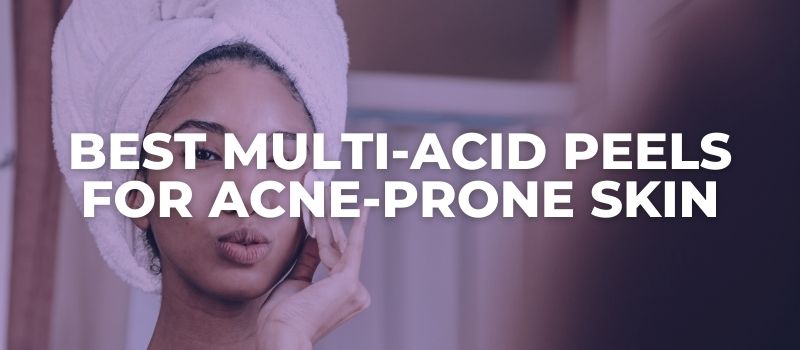 NB:
I can show you how to never have acne again.
If you have acne and want it gone
,
read this message
.
OTZI – Multi-Acid Drip AHA/PHA Serum – $35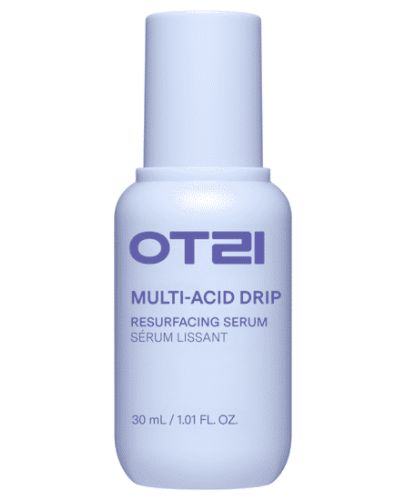 Multi-Acid Drip by OTZI is a concentrated treatment designed for anyone dealing with acne, dryness, irritation, sensitivity, and pigmentary issues.
As it says in its name, the serum contains a multi-acid blend of 2.6% AHA and 7% PHA to gently lift dead skin cells from the skin's surface and reveal a smoother and glowier complexion from beneath.
Besides that, the serum also contains 0.49% willow bark, which is considered to be the milder alternative to salicylic acid, effective in clearing out the pores from acne-causing gunk.
Lastly, the serum is boosted with a soothing Korean tea blend, including cherry blossom, green tea, chrysanthemum, cedarwood, and adlay, to deliver a potent antioxidant punch into the skin and calm irritations.
Best for all skin types, including sensitive, rosacea-prone skin.
Paula's Choice – 25% AHA + 2% BHA Exfoliant Peel – $39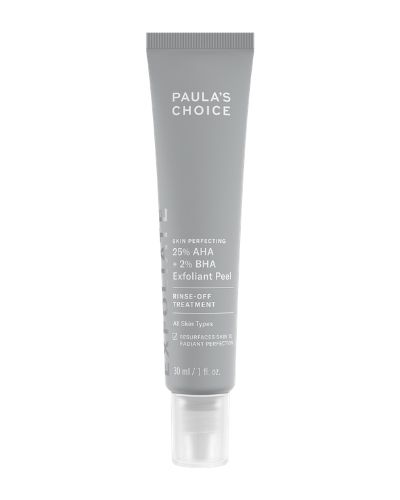 Paula's Choice AHA + BHA Peel is a multi-acid, rinse-off exfoliating treatment that dramatically resurfaces skin to visibly smooth wrinkles, refine rough, bumpy texture, brighten the skin tone & unclog congested pores.
The violet gel-serum contains 2% salicylic acid in addition to a potent AHA blend of 8.4% glycolic, 7% lactic, 5% mandelic, 2.5% malic, and 2% tartaric acid, and it can be used once a week, ideally in the evenings when you are not using other actives such as retinol or anti-acne medication.
Peter Thomas Roth – AHA/BHA Clearing Gel – $48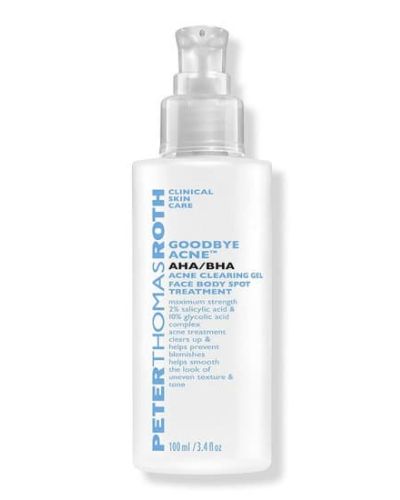 Peter Thomas Roth's AHA/BHA Clearing Gel is a treatment designed to soothe active acne by clearing out the gunk causing clogs inside the pores and encouraging dead skin cells to shed faster.
The treatment is quite potent, containing 2% salicylic acid as well as 10% glycolic acid complex, which is quite strong for an over-the-counter product; therefore, you have to be careful when using this.
Besides the main actives, the gel also contains soothing ingredients such as licorice, arnica, and aloe vera extracts which help decrease irritation.
It can be used both on body areas affected by acne as well as the face; however, since the skin on the face is more sensitive, it's best to use it once or twice a week only.
Best for coarse, oily skin, and body acne.
SkinCeuticals – Blemish + Age Solution – $50
SkinCeuticals Blemish + Age Solution is a toner version of their Blemish + Age Defense Serum.
At the time of writing this article, I am actually using the solution and it will take me a bit longer to be able to give my complete opinion on it, however, so far, my skin really seems to like it.
However, things are a bit confusing with this toner as it doesn't seem like it's available in the US and Canada and it's difficult (and expensive) to find in Europe, too.
I've already messaged SkinCeuticals and hopefully I will have an answer for this by the time I write my review, however, here are the things I like about the Blemish + Age Solution in a few simple sentences.
First of all, the solution is very lightweight and it only contains a few ingredients, including a combination of glycolic, salicylic, and capryloyl salicylic acid, which is an advanced and gentler formula of salicylic acid.
It works right away and it drastically reduces pimples after only one use, which is quite amazing.
Lastly, the thing I don't like is that it contains alcohol denat and it can be drying to the skin, which is why using it only 2-3 times a week is more than enough to keep blackheads, breakouts, texture, and pigmentation under control.
Best for coarse, oily, and acne-prone skin.
RELATED: Best SkinCeuticals Products for Acne.
Vivant Skincare – 8% Mandelic Acid 3-in-1 Serum – $64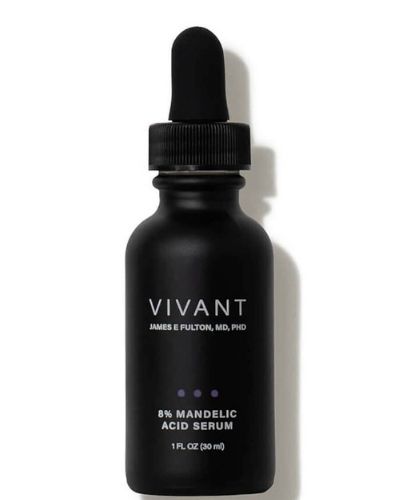 Vivant's 8% Mandelic Acid Serum is a gentle exfoliating serum that contains a blend of mandelic and lactic acid – two AHAs that work to gently lift the dead skin cells, unclog pores, soothe inflammation, and hydrate the skin.
Besides that, this wonder-serum also contains urea which is an organic compound that has hydrating properties and also works very well in combination with AHAs as well as niacinamide and inositol, which are both parts of the vitamin B family known for their anti-inflammatory and brightening properties.
Last but not least, the serum also contains Sodium PCA, which is one of the skin's natural moisturizing factors.
If you need a serum that targets dryness, dehydration, acne, and hyperpigmentation, this is definitely the one for you.
Best for all skin types, including sensitive skin.
Jan Marini – Bioglycolic Bioclear Lotion – $80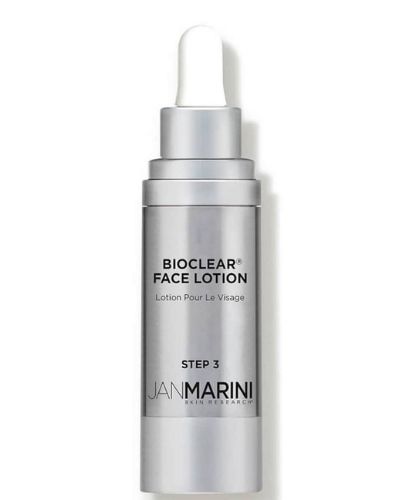 Bioglycolic Bioclear Lotion by Jan Marini is a lightweight serum that targets various skin concerns, including acne, redness, dullness, hyperpigmentation, and uneven skin texture.
The versatile formula contains several beneficial active ingredients, including glycolic acid, salicylic acid, and azelaic acid, a gentle, non-irritating dicarboxylic acid that targets both acne and post-acne red marks (post-inflammatory erythema).
Besides that, the Bioglycolic Bioclear Lotion also contains a form of hyaluronic acid, a humectant with hydrating properties.
RELATED: 10 Best Products for Post-Inflammatory Erythema.
Renée Rouleau – Triple Berry Smoothing Peel – $90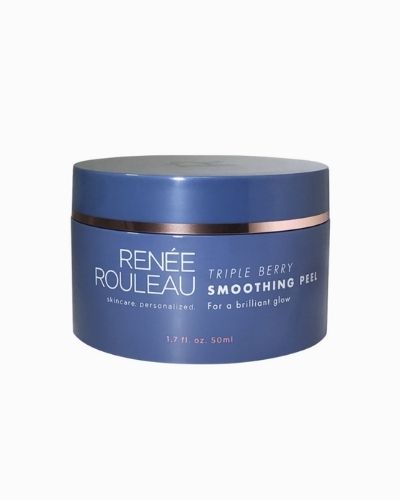 The Triple Berry Smoothing Peel is a product packed with a combination of exfoliating acids that work to reveal a smooth, glowy, and radiant skin layer from underneath.
The product contains mandelic, lactic, salicylic, tartaric, and malic acids, as well as bromelain (an enzyme derived from pineapple), which is a combo I haven't seen in another over-the-counter product.
Even professional chemical peels usually use a combo of only 2-3 acids.
However, these acids are at a low concentration, and although this product doesn't come anywhere near to a professional peel, it's still very efficient in targeting multiple skin concerns, including acne, congestion, hyperpigmentation, dullness, uneven skin tone, photodamage, and texture.
It also makes the skin look and feel smooth, plump, and very soft.
But besides that, the mask also contains antioxidant and anti-inflammatory agents such as blueberry, grape seed, and pomegranate extracts, raspberry seed oil, and strawberry.
It also smells delicious but doesn't have added fragrance or perfume.
Best for all skin types, but sensitive skins should use it with caution.
RELATED: 6 Best Exfoliating Face Masks.
SkinCeuticals – Blemish + Age Defense – $92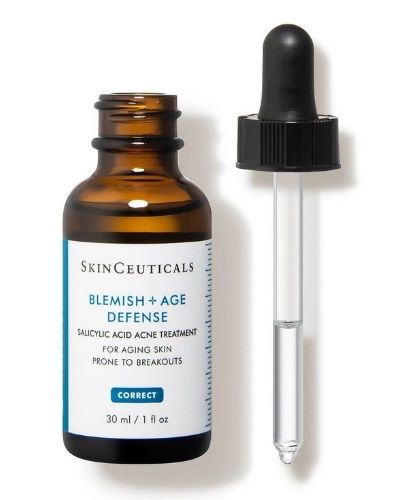 The Blemish + Age Defense is a targeted serum for people that want to treat both acne and signs of aging.
The product is designed for mature skins who are still dealing with unwanted breakouts and it combines 2% dioic acid with an optimal alpha + beta-hydroxy acid formulation that helps exfoliate the pores and dissolve the gunk causing them to become clogged while also improving the appearance of fine lines, uneven skin tone, and skin texture.
Dioic acid is an effective and highly tolerated ingredient that reduces hyperpigmentation.
It has been tested on 96 women with melasma, and during these studies, it has shown decent brightening results and no irritation compared to hydroquinone, which is an extremely efficient brightening agent but unfortunately cannot be tolerated by everyone.
Although further research is definitely needed, for now, dioic acid remains a very promising ingredient in skincare, and we will probably see more of it in the future.
Besides that, the Blemish + Age Defense Serum contains both salicylic acid and capryloyl salicylic acid, which is known as an LHA – a gentler derivative of salicylic acid that essentially helps promote cell turnover via targeted exfoliation without the potential irritation salicylic acid can deliver.
And lastly, the serum contains 3.5% glycolic acid, a well-tolerated concentration by both sensitive skins and coarser skins alike.
RELATED: Best Serums for Cystic Acne.
iS CLINICAL – Active Serum – $138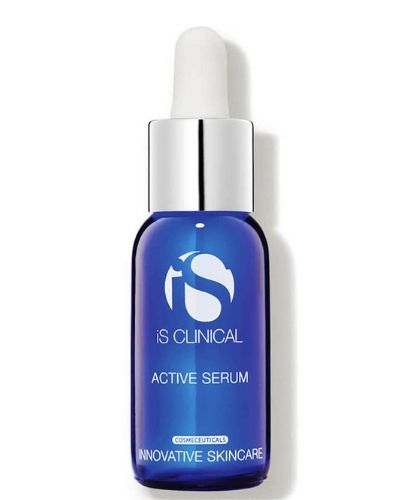 iS CLINICAL's Active Serum is a lightweight solution that contains several active ingredients to target various skin concerns, including acne, hyperpigmentation, texture, dullness, and dehydration.
This is a beautiful product that also lasts for a long time when used properly, and it gives amazing results over the span of only a few weeks, particularly focusing on minimizing active acne and smoothing rough, bumpy texture.
Read my in-depth review of the Active Serum here.
Best for oily, acne-prone skin.
Dr. Dennis Gross – Alpha Beta Extra Strength Daily Peel – $150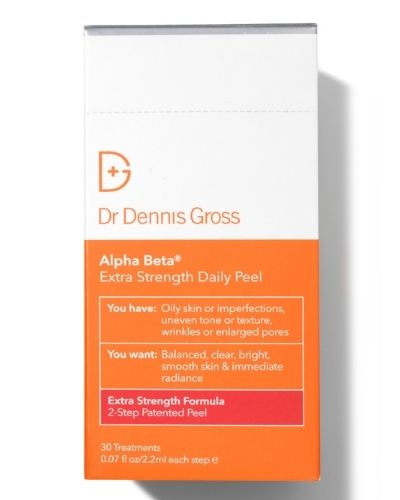 The Alpha Beta Extra Strength Daily Peel by Dr. Dennis Gross is a multi-acid peel treatment enriched with a combo of mandelic, salicylic, lactic, and glycolic acid to target various skin concerns, including acne, hyperpigmentation, rough skin texture, discoloration, sun damage, and scarring.
However, due to the potent combo of actives, it's best to use this treatment weekly instead of daily cause this method will make the product last longer and won't increase the risk of irritation that comes with daily exfoliation.
Best for skins used to exfoliating acids.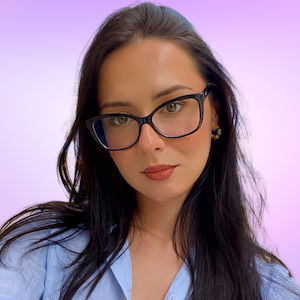 My name is Simone and I am a certified skin specialist. I created this website to teach my readers how to take great care of their skin and I also like to occasionally share my honest opinions on skincare products I've tried. You can learn more about me here.
The Acne Solution: Your Ultimate Guide To Flawless Complexion
An extensive, no-nonsense course showing you how to never have acne again, from a licensed Esthetician specializing in oily/acne-prone skin.