Dermstore is an online skincare and beauty store founded by a dermatologist back in the late 90s.
Today, the store offers a huge variety of budget-friendly and high-end products for all skin types, skin concerns, and skin needs.
Therefore, this article will be a continuation of the two previous articles on Ulta and Sephora, and in this article, I will list the 20 best Dermstore products for acne.
But before we jump in, I just want to give two short disclaimers.
Number one, I don't recommend using a huge number of products for acne.
As I always like to mention, 4-5 products are more than enough for a complete skincare routine to address acne and maintain healthy skin.
And number two, at the time of writing this article, I am not affiliated with Dermstore, so I won't make money from your purchases. These recommendations are based on my experience trying out different products that worked for me and my clients.
With all that being said, let's jump right in: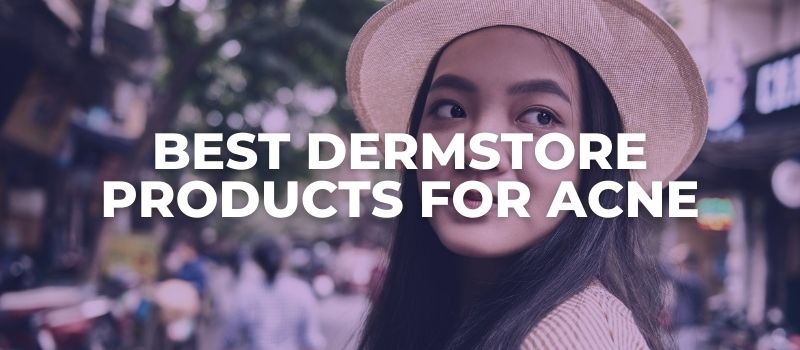 NB:
What if I told you I can show you how to never have acne again?
If you have acne and want it gone
,
read this message
.
COSRX – Low PH Good Morning Gel Cleanser – $14
The COSRX Low pH Good Morning Gel Cleanser is a gentle and delicate cleanser formulated with a low pH that almost mimics the skin's natural state.
The superstar ingredient in it is a healthy dose of antibacterial tea tree along with Saccharomyces ferment, which is a fermented yeast partly responsible for the bright and hydrated glow after using it.
Additionally, it contains Betaine Salicylate, a natural chemical exfoliant that keeps your pores in check and mildly helps remove the dead skin cells hiding in the walls of your pores.
The cleanser works great for acne-prone and oily skin types, due to the antibacterial and pore-cleansing ingredients. The result is a refined complexion, thoroughly cleansed, and hydrated skin that feels soft and plump.
Best for oily/acne-prone skin.
RELATED: COSRX Low pH Good Morning Gel Cleanser Review.
NeoStrata – PHA Facial Cleanser – $36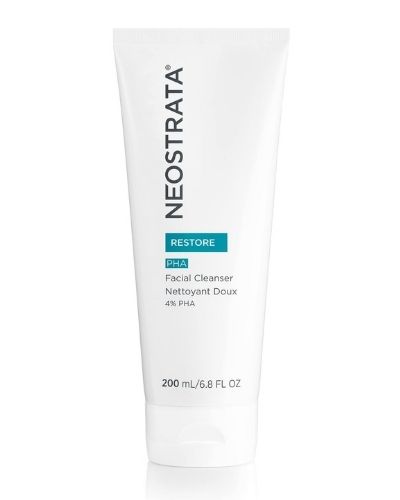 The NEOSTRATA PHA Hydrating Gel Facial Cleanser is a soap-free, non-foaming cleanser that's extremely gentle on the skin.
It is formulated with 4% Gluconolactone, a PHA (poly-hydroxy acid), which is the gentlest exfoliating acid compared to AHAs and BHA.
The cleanser will leave your skin clean, plump, hydrated, lightly exfoliated, and prepped for the next step into your skincare routine.
Best for all skin types, including sensitive and rosacea-prone skins.
RELATED: Best Cleansers for Clear, Glowing Skin.
PCA Skin – BPO 5% Cleanser – $39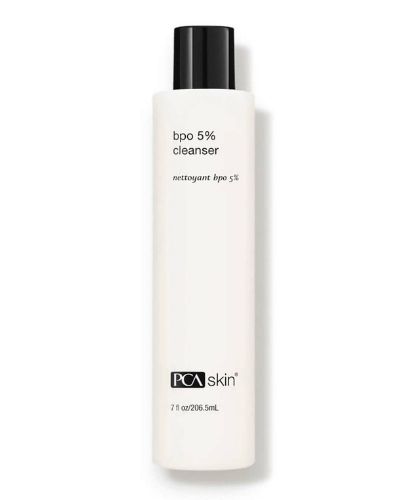 PCA Skin BPO 5% Cleanser is a gentle, foaming cleanser whose main purpose is to eliminate the overgrowth of the acne-causing bacteria without irritating and dehydrating the skin.
Its main active ingredient is 5% benzoyl peroxide, an antibacterial agent that neutralizes the overgrowth of bacteria by infusing the pores with oxygen.
Besides that, the cleanser also contains soothing agents such as aloe, cucumber, nettle, and chamomile extracts to calm inflammation and prevent redness and irritation.
Best for oily/acne-prone skin.
SkinCeuticals – LHA Cleanser Gel – $41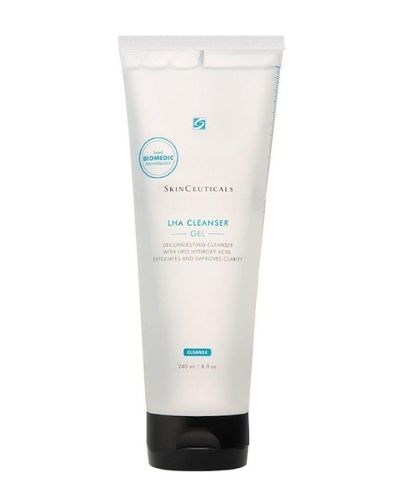 The Skinceuticals LHA Cleansing Gel is a good option for aging and problematic skin.
This thick gel contains a 12% concentration of active ingredients combining lipo-hydroxy, glycolic, and salicylic acids to lift away dirt, excess oil, and any impurities that are clogging the pores and causing breakouts.
Glycolic acid is a great anti-aging ingredient that will leave your complexion smooth, glowing, and hydrated after using the cleanser.
However, since this is an exfoliating cleanser, it is best to use it no more than a few times a week, in the evenings.
Best for mature/acne-prone skin.
RELATED: Best Products for Acne by SkinCeuticals.
iS CLINICAL – Cleansing Complex – $44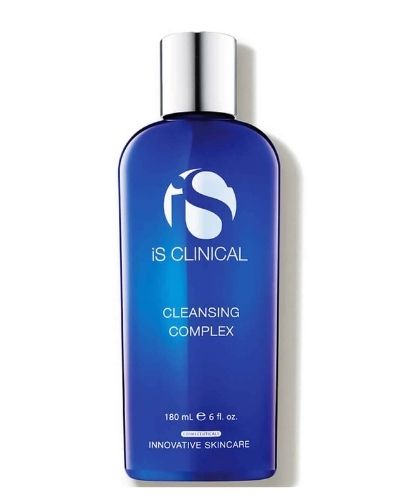 iS CLINICAL Cleansing Complex is a product I've talked about many times and I will always recommend it to anyone who is trying to get light exfoliating action on their skin without using a ton of extra products.
Besides salicylic acid for acne and decongestion, the Cleansing Complex contains chamomile extract and Centella Asiatica, which are ingredients known for their soothing and antioxidant properties.
Additionally, the Cleansing Complex also contains sugarcane extract, which can be exfoliating. Still, it is also a handy moisturizing ingredient used as a humectant to help the skin attract moisture and hold onto it.
RELATED: The Best Skincare Products for Open Pores.
Paula's Choice – 25% AHA + 2% BHA Exfoliant Peel – $39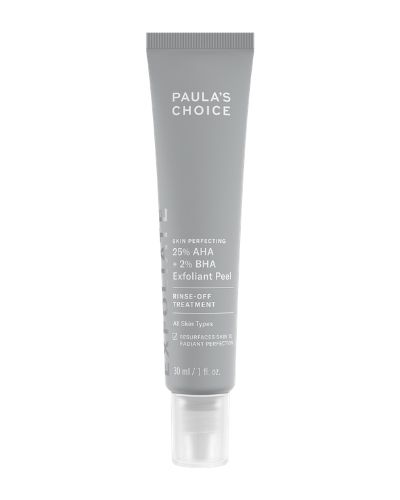 The 25% AHA + 2% BHA Exfoliant Peel is a multi-acid, rinse-off exfoliating treatment that dramatically resurfaces skin to visibly smooth wrinkles, refine rough, bumpy texture brighten the skin tone & unclog congested pores.
The concentrated gel-serum contains 2% salicylic acid in addition to a potent AHA blend of 8.4% glycolic, 7% lactic, 5% mandelic, 2.5% malic, and 2% tartaric acid, and it can be used once a week, ideally on evenings when you are not using other potent actives such as retinol or anti-acne medication.
RELATED: Best Paula's Choice Products for Acne.
Paula's Choice – 10% Niacinamide Booster – $44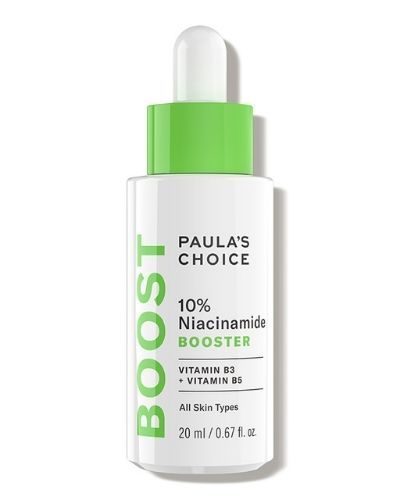 Paula's Choice 10% Niacinamide Booster is one of the best and most popular products in the market as it contains the brand's signature blend of actives, antioxidants, and soothing ingredients.
However, it is a pricey product; therefore, if you want to introduce niacinamide into your skincare routine but don't want to break your bank, here's a list of ten best niacinamide serums under $30.
Other than that, you can use the 10% Niacinamide Booster in combination with other products for acne and hyperpigmentation, including exfoliating acids, benzoyl peroxide, and retinoids.
Paula's Choice – 2% BHA Liquid Exfoliant – $30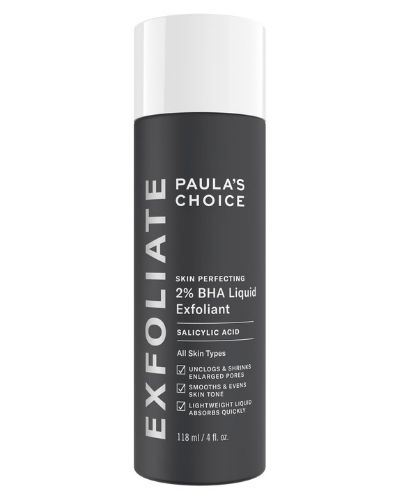 Paula's Choice 2% BHA Liquid Exfoliant is another product I've talked about before and I have a full review of my experience using it on oily and acne-prone skin.
You've probably heard of this product since it's definitely one of the most popular and most purchased skincare products out there.
Nevertheless, the 2% BHA Liquid Exfoliant is an exfoliating toner that can be used to decongest and refine the skin, targeting issues such as blackheads, acne, enlarged pores, and even mild hyperpigmentation.
It is very gentle and contains soothing extracts such as green tea alongside other antioxidants and hydrators and it can be used up to 3-4 times a week.
Best for all skin types, including dry and sensitive skin.
TULA – Acne Clearing Tone + Correcting Gel – $36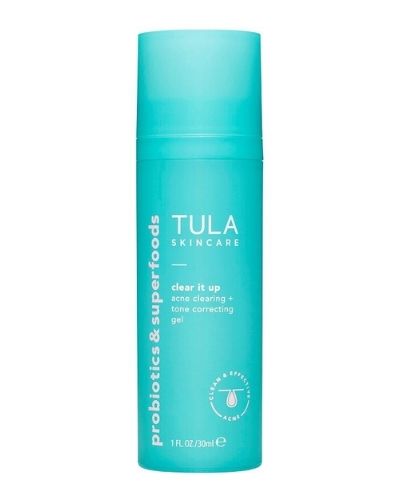 TULA Acne Clearing Tone + Correcting Gel is an exfoliating gel that targets acne, hyperpigmentation, and rough skin texture.
The main active ingredient is 2% salicylic acid alongside a combination of probiotic extracts to keep the skin microbiome balanced and healthy.
Besides that, the powerful formula also contains azelaic acid, which minimizes the appearance of acne scarring, especially those red spots that remain for a long time after a pimple has healed.
Lastly, the product also contains Zinc PCA, a beautiful anti-inflammatory ingredient that instantly soothes and helps the skin heal while balancing out excess oil production.
Best for acne-prone skin.
COSRX – BHA Blackhead Power Liquid – $25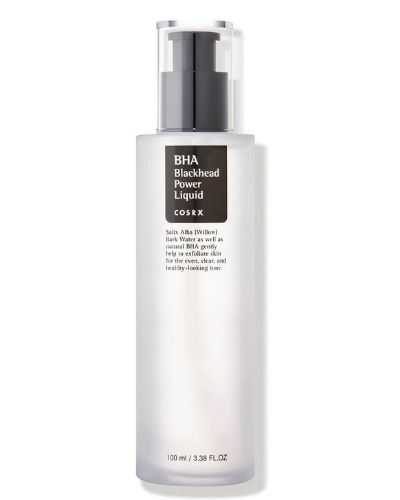 COSRX BHA Blackhead Power Liquid is an essence formulated for oily and problematic skin types that struggle with blackheads, acne, and enlarged pores.
It is a low-irritation formula, formulated with 4% Betaine Salicylate, a milder form of salicylic acid that helps clear out the pores and prevent the acne-causing bacteria from overgrowing.
Because it is gentle and hydrating, the formula is still suitable for drier skin types that also suffer from occasional blackhead formation as well as enlarged pores.
Glytone – Acne 3P Treatment Gel – $32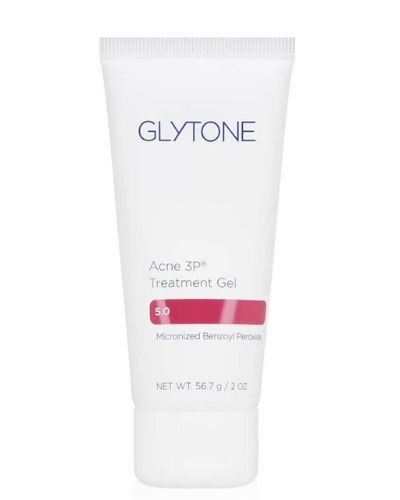 Glytone Acne 3P Treatment Gel is a very simple treatment that contains only a few ingredients.
The main active ingredient is 5% micronized benzoyl peroxide that penetrates the pores to infuse them with oxygen and prevent the overgrowth of acne-causing bacteria.
Alongside the main active ingredient, a hydrogel matrix complex helps your skin hold moisture, aiding in fending off dryness. Formulated not to leave a white residue on the skin, Acne 3P Gel finishes with a matte appearance.
Although this formula is relatively well tolerated by oilier and more resilient skin types, it may be a bit too drying for someone whose skin is dry or has already been nuked with other drying acne treatments, therefore, use it with caution.
It's also excellent for body acne.
Best for oily/acne-prone skin and body acne.
Jan Marini – Bioglycolic Bioclear Lotion – $80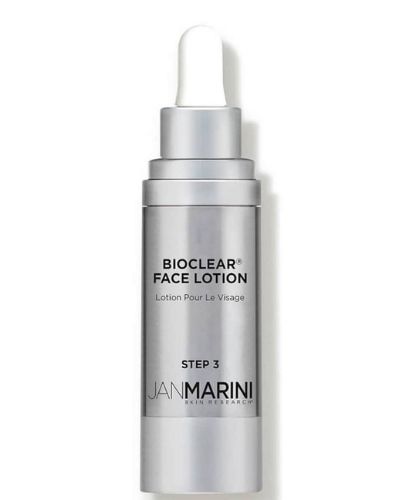 Jan Marini's Bioglycolic Bioclear Lotion is a lightweight serum that targets various skin concerns, including acne, redness, dullness, hyperpigmentation, and uneven texture.
The versatile formula contains several beneficial active ingredients, including glycolic acid, salicylic acid, and azelaic acid, a gentle, non-irritating dicarboxylic acid that targets acne and post-acne red marks.
Besides that, the Bioglycolic Bioclear Lotion also contains a form of hyaluronic acid, a humectant with hydrating properties.
iS CLINICAL – Active Serum – $138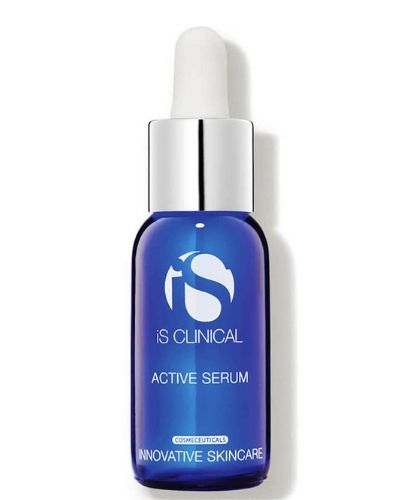 The Active Serum by iS CLINICAL is a lightweight solution that contains several active ingredients to target various skin concerns, including acne, hyperpigmentation, texture, dullness, and dehydration.
This is a beautiful product that also lasts for a long time when used properly, and it gives amazing results over the span of only a few weeks, particularly focusing on minimizing active acne and smoothing rough, bumpy texture.
I've been using this product for nearly a year now, and I have an in-depth review of it if you want to learn more about how to use it for the best results.
SkinCeuticals – Retinol 0.5 – $76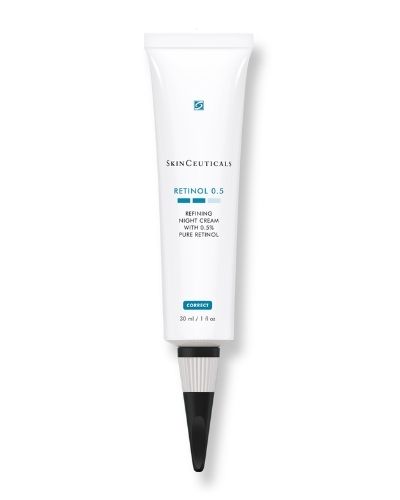 SkinCeuticals Retinol 0.5 is ideal for more hearty and resilient skin types dealing with acne breakouts, oiliness, enlarged pores, and maturing symptoms such as lines, wrinkles, and loss of elasticity.
The purpose of this product is to promote peeling and cellular turnover to help skin cells travel to the surface of the skin faster and shed rapidly to achieve a healthier, clear, and evened-out complexion.
Best for mature/oily/acne-prone skin.
RELATED: Best High-End Skincare Products for Acne.
PCA SKIN – Intensive Clarity Treatment 0.5 Pure Retinol Night – $111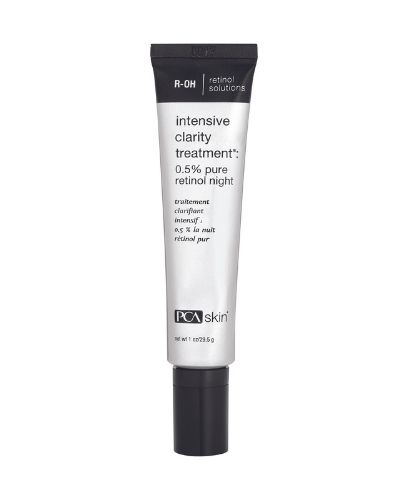 PCA Skin Intensive Clarity Treatment is an exfoliating treatment that contains 2% salicylic acid to clear out the pores from cellular debris and acne-causing bacteria.
But besides the main active, the treatment also contains 0.5% retinol that works to speed up cellular turnover and target issues such as hyperpigmentation, rough, uneven skin texture, and acne scarring.
RELATED: Can You Mix Retinol and Salicylic Acid?
Dr. Dennis Gross – Alpha Beta Extra Strength Daily Peel – $150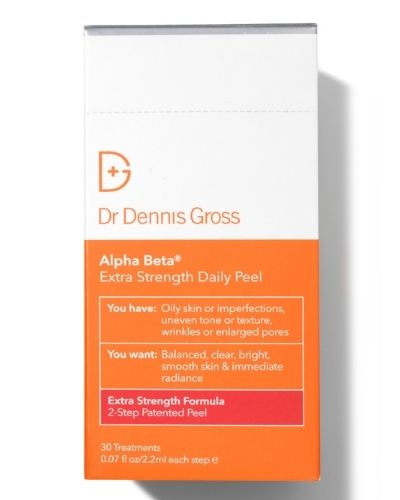 Dr. Dennis Gross Alpha Beta Extra Strength Daily Peel is a multi-acid peel treatment enriched with mandelic, salicylic, lactic, and glycolic acid to target various skin concerns, including acne, hyperpigmentation, rough skin texture, discoloration, sun damage, and scarring.
However, due to the potent combo of actives, it's best to use this treatment weekly instead of daily cause this method will make the product last longer and won't increase the risk of irritation that comes with daily exfoliation.
Best for mature/oily/acne-prone skin.
Vivant Skincare – 8% Mandelic Acid 3-in-1 Serum – $64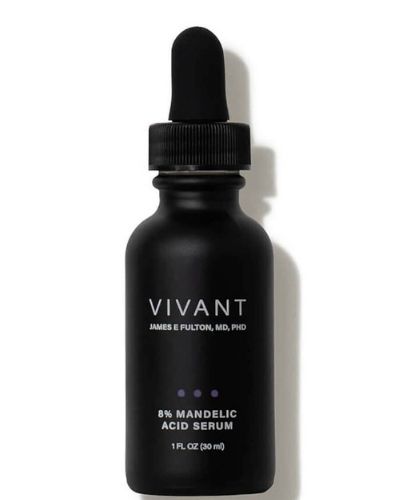 Vivant's 8% Mandelic Acid 3-in-1 Serum is a gentle exfoliating serum that contains a blend of mandelic and lactic acid – two AHAs that work to gently exfoliate the dead skin cells, unclog pores, soothe inflammation, and hydrate the skin.
Besides that, this wonder-serum also contains urea which is an organic compound that has hydrating properties and also works very well in combination with AHAs as well as niacinamide and inositol, which are both parts of the vitamin B family known for their anti-inflammatory and brightening properties.
Last but not least, the serum also contains Sodium PCA, which is one of the skin's natural moisturizing factors.
If you need a serum that targets dryness, dehydration, acne, and hyperpigmentation, this is definitely the one for you.
La Roche-Posay – Effaclar Adapalene Gel 0.1% – $30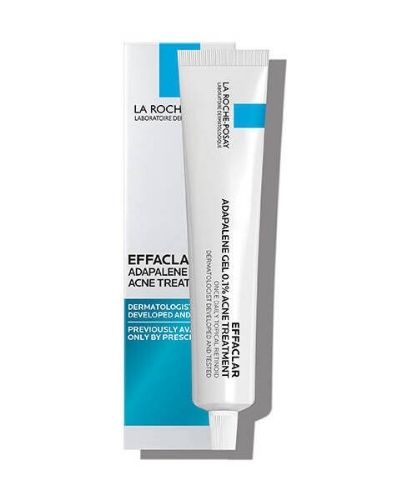 La Roche Posay's Adapalene Gel is a strong anti-acne medication that works great on moderate to severe cystic acne.
It can be extremely beneficial, but it is unfortunately linked to initial dryness, irritation, peeling, and sensitivity, which usually lasts for a few weeks until your skin gets used to it.
Make sure to use any retinoid but especially Adapalene in the evenings, followed by a good moisturizer and a high SPF in the morning.
Best for acne-prone skin.
RELATED: Best La Roche Posay Products for Acne-Prone Skin.
SENTÉ – Bio Complete Serum – $118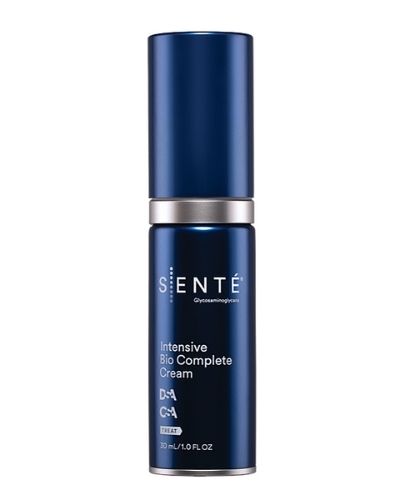 SENTÉ Bio Complete Serum is a retinol product containing a .5% true, time-released retinol with two of Sente Skincare's patented Glycosaminoglycans (GAGs): DSA (Dermatan Sulfate Analog) & CSA (Chondroitin Sulfate Analog).
Combining both the retinol with the unique, patented GAGs can do wonders for the skin since retinol acts as a vehicle to push the glycosaminoglycans deeper into the skin and improve its appearance on cellular and not just a superficial level.
Additional benefits due to the GAGs in the serum are the hydrating and soothing effect on the skin to help combat some of the retinol side effects, like irritation and flaking.
Best for dry/mature/acne-prone skin.
SkinMedica – Essential Defense Mineral Shield SPF 35 – $38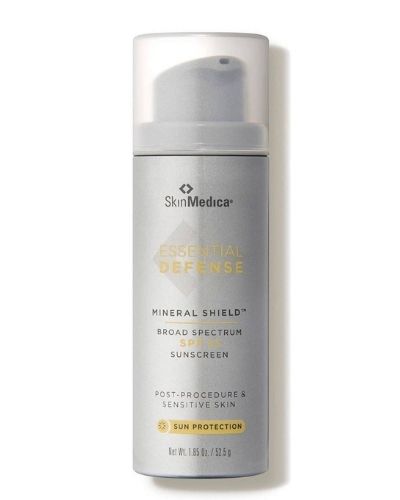 Finding a good SPF that won't make you look greasy and break you out is hard, but what's even harder is finding a good SPF while you are doing a course of acne medication or using tretinoin for acne because this is when the skin is extremely vulnerable and rebels against everything.
Which is why I'm mentioning SkinMedica's Essential Defense Mineral Shield, a product that provides advanced sun protection while also improving the skin's tone and texture.
The product is formulated especially for sensitive and post-procedure skin types, and it has a sheer and lightweight texture that won't make your skin greasy or irritate it further.
It contains green tea and caffeine to help to calm, soothe and reduce redness and discoloration while providing good sun protection for when the skin is at its most vulnerable.
Best for sensitive and post-procedure skin as well as skin that's currently being treated with acne medication.
My name is Simone and I am a certified skin specialist. I created this website to teach my readers how to take great care of their skin and I also like to occasionally share my honest opinions on skincare products I've tried. You can learn more about me here.
The Acne Solution: Your Ultimate Guide To Flawless Complexion
An extensive, no-nonsense course showing you how to never have acne again, from a licensed Esthetician specializing in oily/acne-prone skin.