So, you've started using Differin, and suddenly, your skin is changing, and it can no longer tolerate your old trusty cleanser.
Be it dryness, redness, peeling, or irritation, your skin is desperately trying to tell you that it needs a new cleanser – one that's gentle, non-irritating, and won't strip away the little moisture it has left.
So, to help you out, I've compiled a list of the best cleansers to use with Differin. From budget-friendly options to indulgent picks, here are some of my favorites: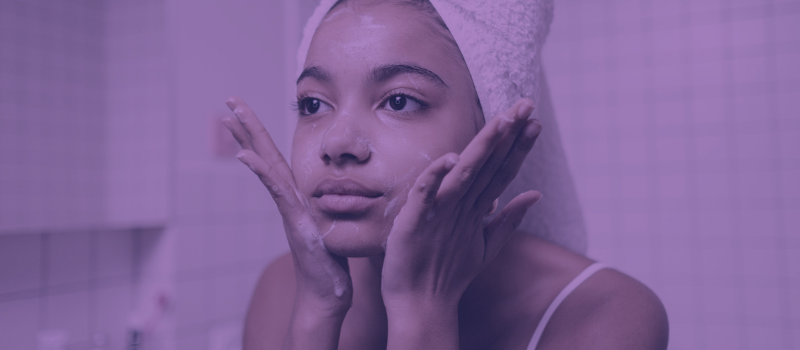 NB:
What if I told you I can show you how to never have acne again?
If you have acne and want it gone
,
read this message
.
Aveeno – Calm + Restore Nourishing Oat Cleanser – $10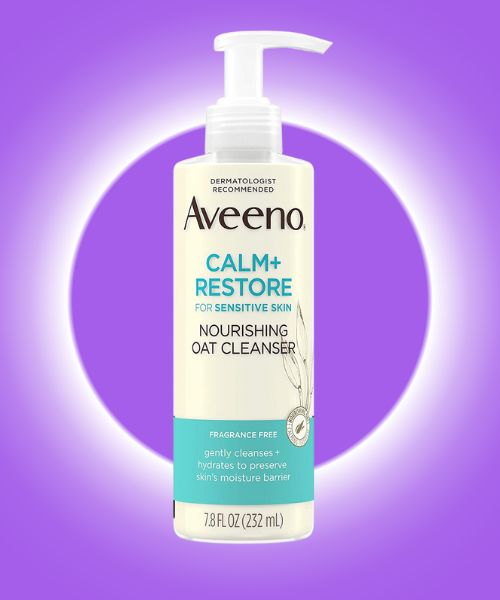 The Aveeno Nourishing Oat Cleanser is an excellent choice for those with sensitive skin or who are going through the Differin ickies.
Formulated with soothing and nourishing ingredients like oat, feverfew, and glycerin, this milky gel cleanser will help restore your skin's natural barrier while still getting rid of any makeup, dirt, and pollution built up during the day.
Affordable, gentle, and effective, the Aveeno Calm + Restore Nourishing Oat Cleanser is a no-brainer for anyone with sensitive skin – or anyone who wants to give their skin a little extra TLC.
Cetaphil – Redness Relieving Foaming Face Wash – $12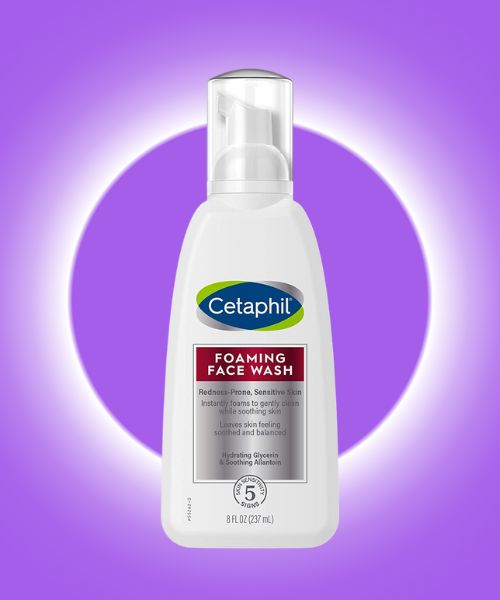 Cetaphil's Redness Relieving Foaming Face Wash has the consistency of a soft foam that's gentle enough for everyday use and perfect for those with sensitive, irritated, and rosacea-prone skin.
The face wash is formulated with soothing licorice extract, hydrating allantoin, and invigorating caffeine; the cleanser works to visibly reduce redness and hydrate the skin.
The low-foaming formula is also non-comedogenic (meaning it won't clog pores), so you can use it without worry if you're also using Differin Gel.
Bioderma – Sensibio Foaming Gel – $17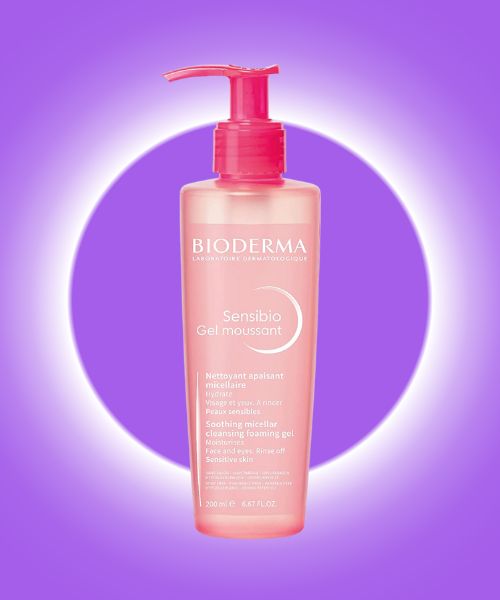 The Bioderma Sensibio Foaming Gel is one of my favorite cleansing gels for dry, sensitive, and irritated skin from using strong acne actives like Differin.
The cleanser is fragrance-free and has a short list of mild surfactants that gently lift impurities from the skin and leave it feeling clean and hydrated.
Easily accessible, simple, and efficient, the Sensibio Foaming Gel is an excellent choice for anyone on a budget or with sensitive skin.
La Roche Posay – Toleriane Hydrating Gentle Cleanser – $16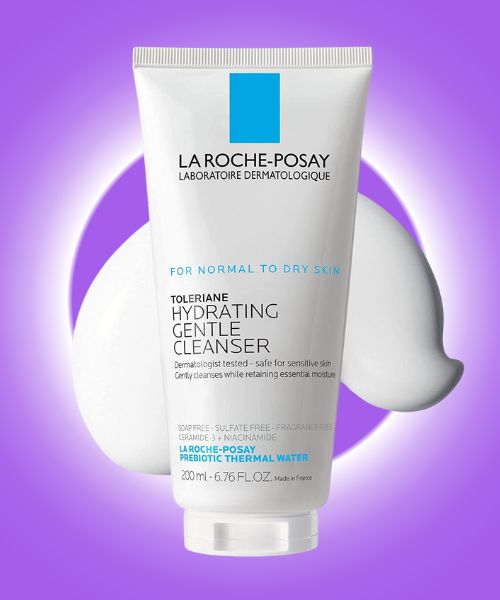 The Hydrating Gentle Cleanser from La Roche Posay's Toleriane range is an excellent cleanser for everyone that struggles with excessively dry and irritated skin.
It is perfect for people undergoing procedures such as lasers or microneedling and those currently getting used to strong prescription treatments such as Differin and tretinoin.
Besides that, it can be used as a first cleanser to remove makeup, as it is incredibly gentle and won't sting the eyes.
The Hydrating Gentle Cleanser contains LRP's exclusive Prebiotic Thermal Water as well as skin-replenishing ceramides, hydrating glycerin, and soothing niacinamide.
It has a milky texture that transforms into a soothing lather when applied and worked on the skin.
Fresh – Soy Face Cleanser – $19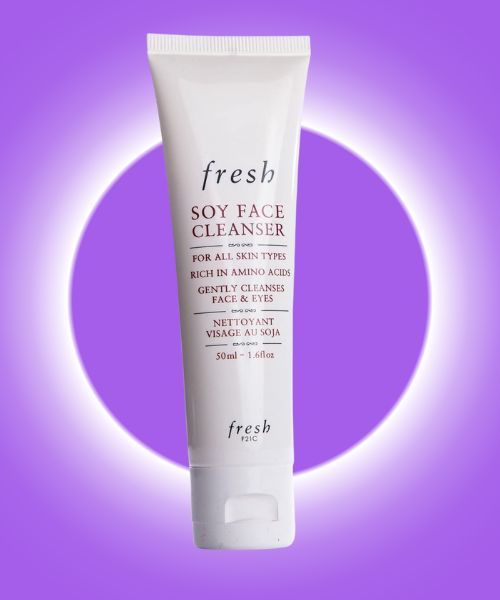 The Fresh Soy Face Cleanser is a gentle gel cleanser that creates a rich lather when in contact with water and works to remove makeup, dirt, and oil without stripping the skin of its natural moisture.
It's formulated with soy proteins, which work to tone and brighten the skin, as well as cucumber extract and aloe vera, both of which have soothing and redness-relieving properties.
The Fresh Soy Face Cleanser is an excellent choice for normal, combination, and oily skin as well as sensitive skin that's currently getting used to harsh anti-acne products like Differin.
Real Barrier – Cream Cleansing Foam – $20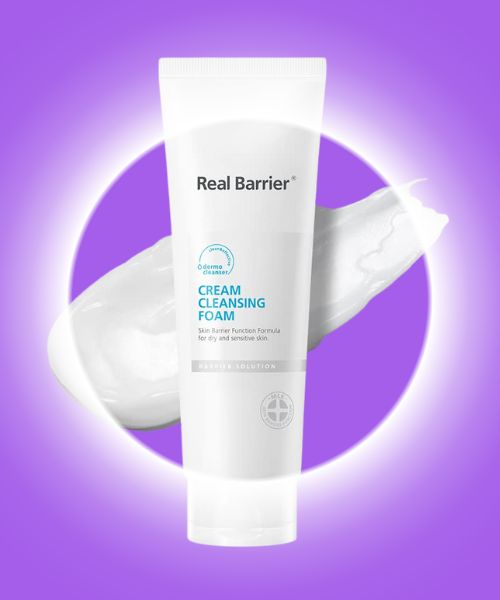 Excellent for those with dry, dehydrated, sensitive, and irritated skin, the Real Barrier Cream Cleansing Foam is a non-irritating cleanser containing ceramides and skin-softening oils like sweet almond as well as soothing components like Centella Asiatica.
Creamy, luxurious, and satisfying, the Real Barrier Cream Cleansing Foam is excellent for anyone who wants to give their skin a bit of extra nourishment while using harsh anti-acne treatments like Differin or tretinoin.
First Aid Beauty – Pure Skin Face Cleanser – $24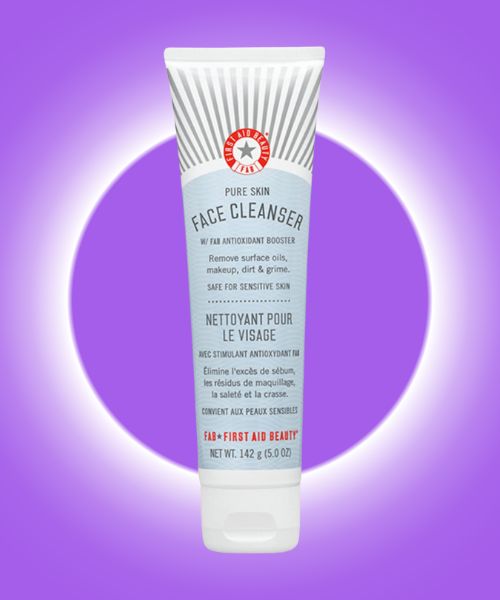 The Pure Skin Face Cleanser is the ideal creamy goodness for anyone who deals with excessively dry skin that typically comes with aging or those that use harsh drying acne treatments such as benzoyl peroxide, salicylic acid, Differin, and tretinoin.
It has a lightweight, whipped texture that transforms into a cream when mixed with water, and it is supercharged with antioxidants and soothing ingredients such as vitamin E, chamomile, allantoin, licorice extract, and aloe vera extract.
The cleanser gently removes daily impurities from your skin while leaving it clean, hydrated, and nourished.
Elemis – Superfood Cleansing Wash – $25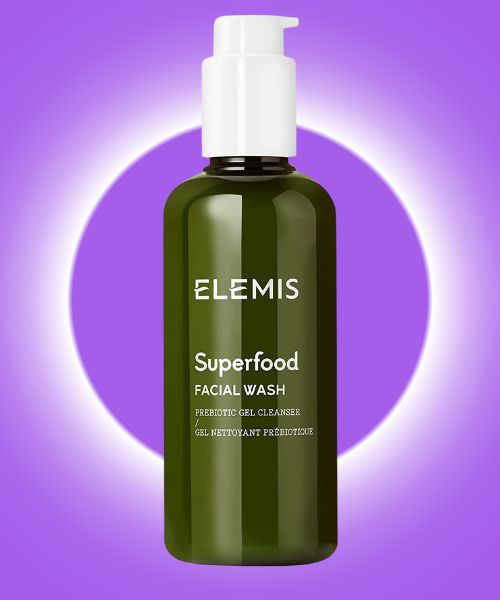 The Superfood Cleansing Wash by Elemis is a nutrient-rich cleanser best for when the skin craves a deep cleanse and a purified feel.
Exceptionally gentle and suitable for all skin types, as well as dehydrated and irritated skin that's currently using retinoids such as Differin, the formula utilizes a cocktail of green superfoods, including wheatgrass, kale, and nettle, to gently lift impurities and feed the skin with essential nutrients.
In addition, broccoli seed, avocado, and pumpkin seed oils are combined with a natural sugar derivative prebiotic to ensure your skin feels healthy, clean, and balanced.
Youth To The People – Superfood Cleanser – $36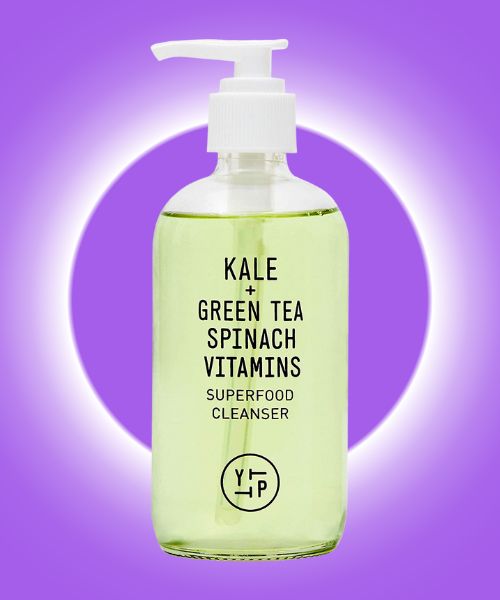 The Superfood Cleanser by YTTP is a gentle daily wash with a gel texture formulated with skin-nourishing superfoods such as kale, spinach, and green tea to provide you with the ultimate comfort and, above all–clear skin.
It is 100% vegan, cruelty-free, and free of sulfates and drying alcohols that will definitely insult your irritated skin even further while getting used to an aggressive acne treatment such as Differin.
The only con is that it's a bit out there with the price, but for the benefits it offers, who can really blame the price?
Kate Somerville – Goat Milk Moisturizing Cleanser – $44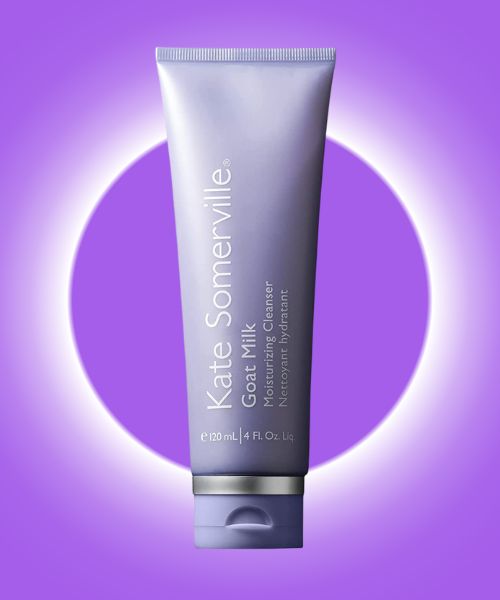 The last and most expensive cleanser on this list is Kate Somerville's Goat Milk Moisturizing Cleanser, a gentle cream cleanser that hydrates and nourishes the skin with each wash.
It is formulated with goat milk and antioxidants to soothe, repair, and protect the skin while deeply cleansing it of impurities.
However, although fantastic for dry, irritated, and tired skin, the Goat Milk Moisturizing Cleanser isn't the best choice for those with acne-prone skin.
Packed with softening and nourishing oils such as avocado and coconut oil, this cleanser contains more than just a few comedogenic ingredients that can clog the pores and worsen breakouts.
And while you may be asking why this cleanser is on the list, I made sure to include it because although Differin is a famous anti-acne treatment, many people use it because it's gentler than tretinoin but still offers some anti-aging benefits.
So, if this is the case, and if your skin tends to be on the dry side, and you only use Differin for its anti-aging benefits, the Goat Milk Moisturizing Cleanser is a fantastic option if you don't mind the price tag.
---
---
What is Differin?
Differin is an acne medication that belongs to a class of drugs called retinoids. It comes in a gel-cream form and is available by prescription only in Europe and over the counter in the US.
How Does Differin Work?
Differin is one of the most effective topical treatments for acne and works by increasing cellular turnover, unclogging pores, and destroying a habitable environment for acne-causing bacteria.
Differin also gives relatively fast results, and most people will see a noticeable difference in their skin within 3-6 months of using the medication.
What Are Differin Side Effects?
Although Differin is an effective acne treatment, using it comes with a few common side effects, such as skin dryness, redness, peeling, and irritation.
To combat these side effects, it is important to use gentle skincare products that won't further irritate the skin or strip it of its natural oils, which will only worsen the side effects.
My name is Simone and I am a certified skin specialist. I created this website to teach my readers how to take great care of their skin and I also like to occasionally share my honest opinions on skincare products I've tried. You can learn more about me here.
The Acne Solution: Your Ultimate Guide To Flawless Complexion
An extensive, no-nonsense course showing you how to never have acne again, from a licensed Esthetician specializing in oily/acne-prone skin.