This is my Inkey List Niacinamide vs. The Ordinary Niacinamide review.
The Ordinary's Niacinamide has been a cult favorite and a staple for every person that deals with oily and acne-prone skin ever since it launched nearly four years ago.
And it's really not that difficult to see why.
The brand is ridiculously affordable, uses simple and clean ingredients to formulate, they have products for every skin type and skin concern, and most importantly – their products work amazingly well.
What's not to love about it?
But, competition in the market is always a good thing, because this is how we, the consumers, get to have a much broader choice when it comes to products, certain ingredients, and different price points.
I've talked about the Inkey List on this blog before and this brand is relatively new as it only made its baby steps on the scene back in 2018, however, lo and behold, they definitely took the world by storm since then.
The Inkey List is also a brand that prides itself on producing affordable, clean, simple, and amazingly good products, so when I saw their Niacinamide serum, I just knew this review had to happen.
So without any further ado, let's jump into my Inkey List Niacinamide vs The Ordinary Niacinamide review that will show you everything you need to know about these two products.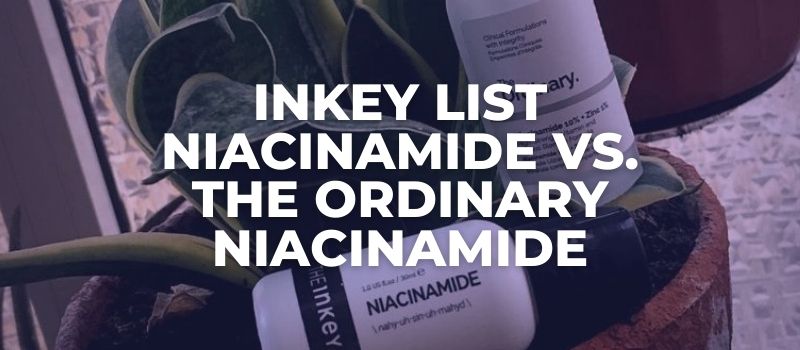 NB:
I can show you how to never have acne again.
If you have acne and want it gone
,
read this message
.
What Does Niacinamide Do For The Skin?
Otherwise known as vitamin B3, niacinamide is one of the most potent anti-inflammatory ingredients in the skincare game that offers plenty of benefits for the skin.
Niacinamide is an ideal ingredient that helps treat all sorts of blemishes on the skin. Its powerful anti-inflammatory properties can suppress the skin's inflammatory responses and help calm redness, sores, inflammatory acne, etc.
Additionally, niacinamide is extremely useful due to its brightening properties and many people use it for mild hyperpigmentation that can sometimes be the result of acne or sun damage.
Moreover, niacinamide is a very hydrating ingredient that has a lot to offer when it comes to oily and dry skin types.
The benefits of moisture retention are extremely useful for oily skins because sufficient hydration will regulate the amount of oil the sebaceous glands produce and prevent them from going into overdrive, thus potentially creating skin concerns like acne, enlarged pores, etc.
So, niacinamide does a hell of a lot for the skin and it can be beneficial for every skin type and pretty much any skin concern.
The Ordinary Niacinamide 10% + Zinc 1%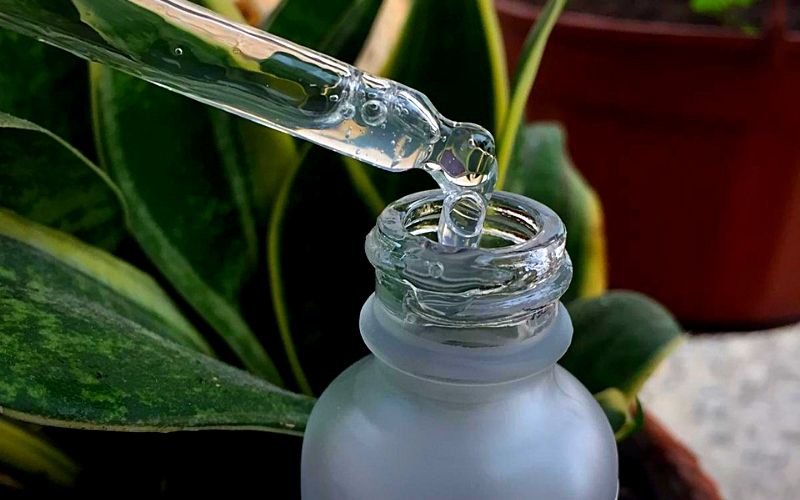 Several studies back up niacinamide and zinc as decent solutions to support oily, breakout-prone skin, enlarged pores, and pigmentation due to sun damage or post breakouts.
This lightweight serum by The Ordinary contains 10% niacinamide and 1% zinc, which tells us that there is a decent amount of both ingredients to work effectively and address several skin concerns, therefore, it's quite obvious why it quickly became a staple in every oily person's daily skincare regimen.
Let's take a closer look.
Ingredients
"Aqua, Niacinamide, Pentylene Glycol, Zinc PCA, Tamarindus Indica Seed Gum, Xanthan Gum, Isoceteth-20, Ethoxydiglycol, Phenoxyethanol, Chlorphenesin"
If you're a first-timer here, you probably don't know that a short ingredient list in a product pleases me more than anything else.
I simply don't like it when a product has a super-long ingredient list because no matter how good the ingredients are, a long ingredient list still leaves more space for potential irritations.
Not every skin gets along with every ingredient and no matter how "good" or "clean" the ingredient is, it can still cause a problem or potential irritation for someone.
But a short ingredient list definitely minimizes that risk as you expose your skin to less potentially irritating ingredients.
Anyhow, moving on. The main ingredients besides niacinamide in this are:
Zinc PCA
Zinc is an excellent ingredient that can be useful in normalizing sebum production but it has also shown promising results against acne-causing bacteria.
Besides having promising anti-microbial activity against acne, Zinc is also an excellent anti-inflammatory ingredient and it is also a decent antioxidant.
The PCA or L-PCA stands for pyrrolidone carboxylic acid and this is a key molecule in the skin that helps with hydration processes. It is considered an NMF (natural moisturizing factor).
Tamarindus Indica Seed Gum
Tamarindus Indica seed gum is a polysaccharide that has great moisturizing and smoothing benefits for the skin. It can also improve skin elasticity and is recognized for leaving that pleasant, velvety feeling on the skin.
Consistency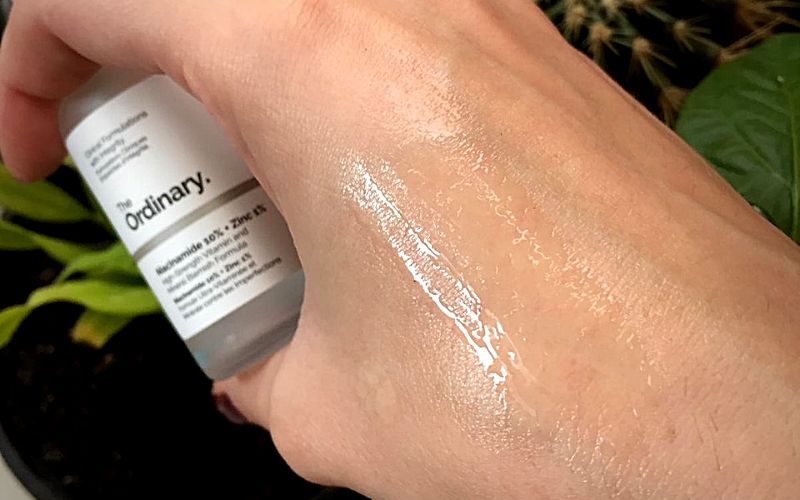 TO's Niacinamide has a slightly slimy consistency that can sometimes be a little bit of a disaster, especially when trying to spread the product on dry skin.
However, this isn't a huge problem when the skin is damp, although, the product can sometimes foam up, for whatever reason.
Scent
TO's Niacinamide has no added fragrance and this product smells like absolutely nothing, like most TO's products.
Performance
Oh boy, I and this one had quite the ride since I first tried it back in 2018.
In the beginning, my skin wasn't getting along with it because I was using it on dry skin instead of damp and I hated how it would foam up on my face.
Then I learned to apply my products on damp skin and after I started doing this, I started noticing the benefits everyone was talking about.
My skin started loving it and after some three weeks of using it both morning and evening I noticed my complexion became brighter and looked healthier, my pores appeared refined. My face was getting less oily throughout the day.
But, then I started using Avene's Cleanance SPF 50 for oily skin and experienced very intense burning from the first day I applied it on my face.
Yes, I followed my niacinamide with a moisturizer and then sunscreen on top, but every time I applied the sunscreen on my face, my skin would just start burning.
Interestingly, this wasn't happening when the niacinamide wasn't present on my face. I don't know why, but that's how it was. I ditched the sunscreen and continued using the niacinamide, but unfortunately, this wasn't the only flaw there was.
I don't know if anyone else has noticed or experienced this, but TO's niacinamide sometimes causes other products to pill up on the surface and this was especially annoying when I was combining it with one of my favorite moisturizers by Medik8 and Bioderma.
I am pretty sure this is due to the silicone it contains, but I could be wrong. Let me know in the comments if you've experienced something like this.
TO Niacinamide 10% + Zinc 1% Pros
Affordable price
Lasts for a long time
Helps with refining pores, balancing oil production, and subsiding breakouts
Excellent for oily skin types
Easily accessible through various websites
TO Niacinamide 10% + Zinc 1% Cons
Causes pilling
Foams up
It doesn't mix well with some products and can cause burning
Where to buy it?
You can get The Ordinary's Niacinamide delivered right to your door by the following websites:
The Inkey List Niacinamide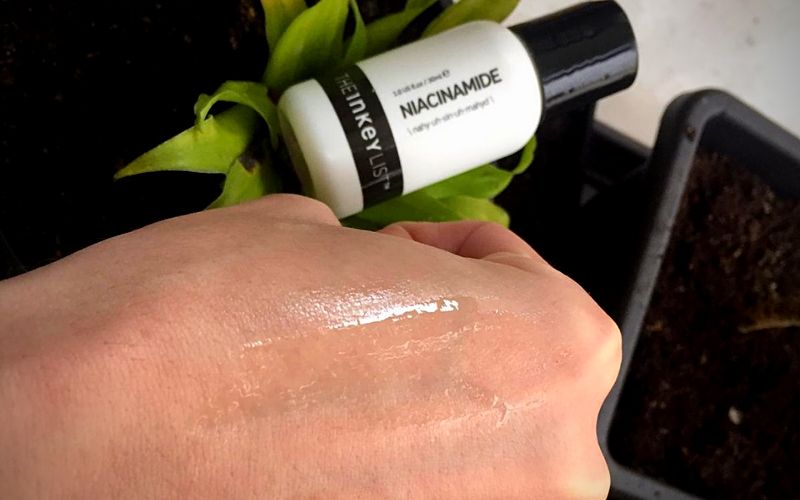 I was so excited about trying this product simply because whenever I tried to snatch it from Cult Beauty – this little thingy was out of stock.
Anyhow, I was thinking to myself "Damn, if it's always out of stock and people are running to buy it, it must be doing something, right?".
And I was pleasantly surprised when I started using this product because yes, it really does something! Let's dig a bit deeper into it.
Ingredients
"Aqua, Niacinamide, Glycerin, Propanediol, Butylene Glycol, Squalane, Leuconostoc/Radish Root Ferment Filtrate, Hyaluronic Acid, Phenoxyethanol, Hydroxyethyl Acrylate/Sodium Acryloyldimethyl Taurate Copolymer, Hydroxyethylcellulose, Phospholipids, Xanthan Gum, Glycine Soja (Soybean) Extract, Allantoin, Disodium Edta, Polysorbate 60, Panthenol, Glycolipids, Glycine Soja (Soybean) Sterol, Disodium Phosphate, Citric Acid, Sodium Phosphate"
So, the Inkey List Niacinamide has a little bit of a longer list than TO's, however, the ingredients are fairly safe, clean, and non-irritative.
Besides niacinamide as the main ingredient, the serum contains plenty of other hydrating and moisturizing ingredients including hyaluronic acid, allantoin, propanediol, glycolipids, etc.
Panthenol
Panthenol is the alcohol form of the B vitamin pantothenic acid and is used in skincare products as a humectant due to its ability to attract and hold moisture.
This is not the same thing as volatile, drying alcohols such as alcohol denat in skincare, but this is considered the "good alcohol" in skincare products.
Sometimes called pro-vitamin B5, panthenol mixes with many different types of ingredients, making it a versatile ingredient to be used in formulas because it improves the look and feel of skin.
Glycine Soja (Soybean) Sterol
A sterol is solid complex alcohol derived from plants and animals. However, the sterol isn't the same alcohol as some drying alcohols (alcohol denat, for example), rather, it serves to lubricate and create an emollient texture on the skin.
Consistency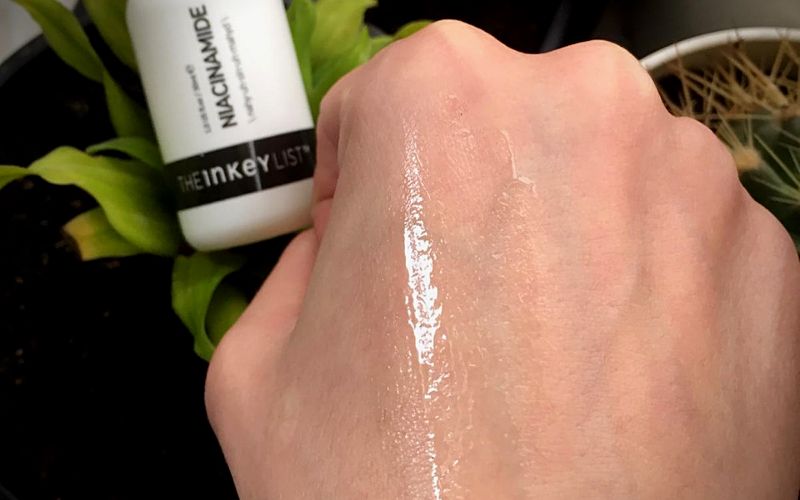 The Inkey List Niacinamide also has a slightly slimy consistency, however, it is much less tacky and lighter than TO's niacinamide.
It absorbs quickly into the skin when I apply it on my damp face and neck, and I haven't experienced any foaming.
Scent
The Inkey List niacinamide does have a little bit of a scent, however, it doesn't have any added fragrance to it, and since the scent isn't all that pleasant, I would assume that this is how the ingredients smell.
It's not overwhelming, but it's there. It does, however, disappear after a short time.
Performance
I don't know if it's because my skin is used to niacinamide, or this is just an excellent product, but my oily, acne-prone skin absolutely loved this serum and it showed immediate results for me.
I've been using it for a whole week now and I know that's not enough to see the full benefits of a product, however, I am pretty sure that it's only going to get better from where it is now.
I also noticed that some pigmentation I had on my temples due to picking my tiny spots there had started to fade and I am sure this is due to the niacinamide.
My skin looks and feels very hydrated every time I combine the niacinamide serum with TO's Marine Hyaluronics. It's just a fantastic combo that delivers that always-needed shot of hydration.
All in all, it's an excellent product, and I really think I've found the one when it comes to affordable niacinamide serums.
The Inkey List Niacinamide Pros
Affordable price
A little goes a long way
Helps with refining pores, hyperpigmentation, and balancing oil production
Excellent for oily and dry skin types as well as dehydrated and sensitive skin
Easily accessible through various websites
The Inkey List Niacinamide Cons
Honestly, the only complaint I have is that I wish this product were available in larger bottles, so hopefully, The Inkey List reads my review and gets on it.
Where to buy it?
Getting the Inkey List Niacinamide can be a real challenge as I have been chasing it on two websites for several months and it was always out of stock whenever I checked.
Check these two out, but you might have to sign up on the waiting list and wait for it a little:
Related Questions:
Can You Use Niacinamide Everyday?
Yes, you can and it is also recommended to use niacinamide every day for best results.
Out of all ingredients out there
, niacinamide is one of the safest ingredients and it generally gets along with pretty much anything, including actives.
Additionally to that, niacinamide is an excellent ingredient that benefits all skin types and also addresses many skin concerns at once.
Can Niacinamide Be Used With BHA?
Yes! Niacinamide is one of the safest ingredients out there and it gets along with pretty much anything, including active ingredients such as
exfoliating acids and retinols
.
Using it with BHAs such as salicylic acid or betaine salicylate is also recommended if you have oily skin and you are also prone to breakouts as BHAs will exfoliate and soothe the skin while minimizing and preventing breakouts, while niacinamide will deliver that necessary shot of hydration BHAs can sometimes deprive the skin of.
---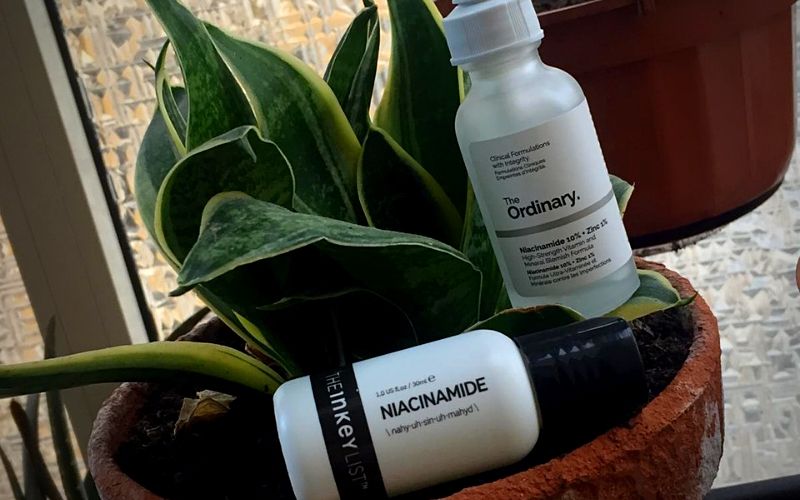 Niacinamide is one of my favorite ingredients in skincare products, therefore, I was super excited to find out that there's another super affordable niacinamide serum on the market that can potentially replace everyone's staple.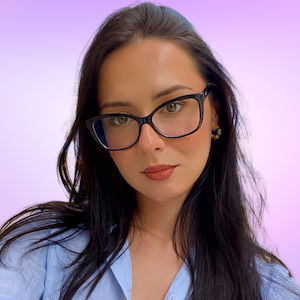 My name is Simone and I am a certified skin specialist. I created this website to teach my readers how to take great care of their skin and I also like to occasionally share my honest opinions on skincare products I've tried. You can learn more about me here.
The Acne Solution: Your Ultimate Guide To Flawless Complexion
An extensive, no-nonsense course showing you how to never have acne again, from a licensed Esthetician specializing in oily/acne-prone skin.