Dry skin is a common skin type characterized by a lack of natural oil in the most superficial layer of the skin, the epidermis.
If left untreated, dry skin can become unbearably tight and uncomfortable and if this persists for a long time it can lead to serious epidermal damage like cracking and infections.
Keeping your dry skin hydrated is important, but do you really have a way of knowing if the expensive products you're buying will be effective in treating your problem?
As an esthetician who has studied dry skin extensively, I want to share with you these…
4 (Very Simple) Remedies For Dry Skin:
Use face masks to increase cellular regeneration.
Incorporate vitamins into your diet
Exercise to boost your acid mantle
Avoid damaging your skin with harsh textiles.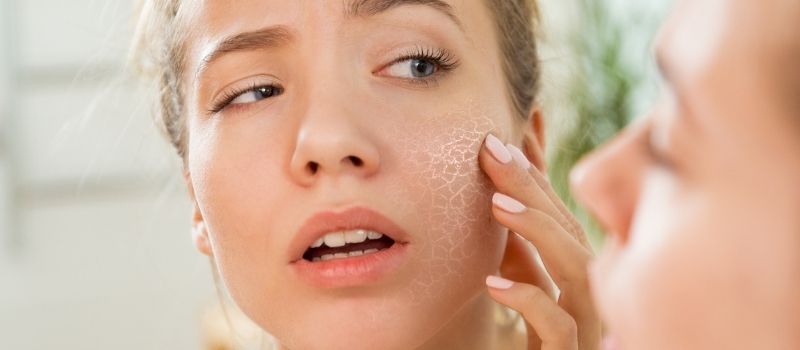 NB:
What if I told you I can show you how to never have acne again?
If you have acne and want it gone
,
read this message
.
1. Face masks.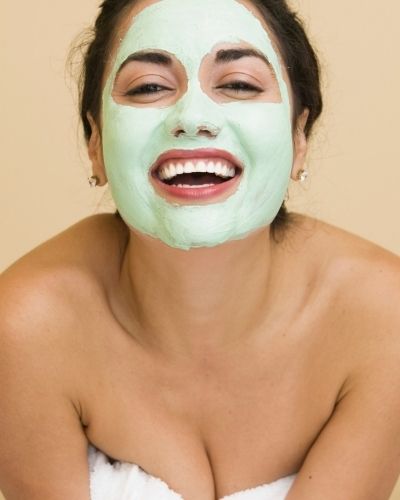 Natural face masks are highly effective because they are gentle and non-irritating and refine the skin texture.
The plant enzymes trigger a beneficial reaction in the skin's cells and this will increase cellular regeneration, balance in the skin's water content, stabilized action on the skin's pH, and even soothe certain conditions like redness and peeling.
Masks can be used by any skin type and are especially beneficial for dry skins because they have the ability to stimulate, moisturize and promote a healthy glow.
The skin is left feeling fresh and soft, free from dead skin cells, and with a fine texture.
2. Vitamins.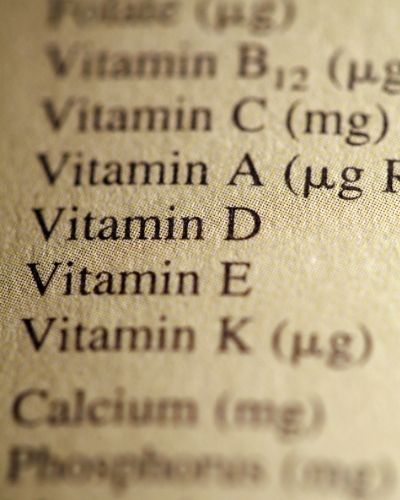 Vitamins are essential nutrients for the overall functionality of our bodies.
We need vitamins to strengthen our immune system, nervous system, bones, muscles but also our hair, nails, and skin.
There are many causes of dry skin, and one of the most frequent causes may be a deficiency of certain vitamins in your body.
Eating a healthy diet remains the best way to get sufficient amounts of the vitamins your body needs but vitamins are now available in the form of supplements. They are also found in many
skincare products
.
Here are some vitamins that are known to promote healthy skin amongst other health benefits.
Vitamin E
Vitamin E is a powerful antioxidant.
As an antioxidant, its main function in skincare is to protect against pollution and sun damage.
Vitamin E in our bodies is produced through the ability of the sebaceous glands to produce sebum, the oily substance that keeps our skin conditioned and moisturized.
Vitamin E is particularly beneficial for dry skins, as it can promote the right balance of sebum production.
Besides the supplemental form, you can find vitamin E in almonds, hazelnuts, and sunflower seeds.
Omega-3
High-quality fish-oil supplements are packed with omega-3 fatty acids that can hydrate your skin from within and restore the skin's natural oil barrier.
Moisture evaporates when the natural barrier is compromised, and this leaves the skin dry and rough, as well as prone to irritation.
Increasing your omega-3 intake will help you strengthen that barrier and increase the skin's hydration.
This, in turn, will leave the skin feeling smooth and looking supple and noticeably less sensitive.
Zinc
Zinc is proven to have many health benefits and it is one of the essential nutrients your body needs.
It strengthens our immune system, releases allergies and besides that, it may help you sleep and focus better.
Like all that isn't enough, zinc also promotes skin renewal, has excellent anti-inflammatory properties and soothing effect on the skin and it is a terrific acne-buster.
Due to its anti-inflammatory properties, zinc can prevent skin dryness and redness and relieve more persistent skin conditions like rashes and eczema.
Some of the foods high in zinc are red meats like beef, lamb, pork, shellfish, seeds like sesame and pumpkin seed, peanuts, almonds and cashews, dairy, eggs, and even dark chocolate.
3. Exercise.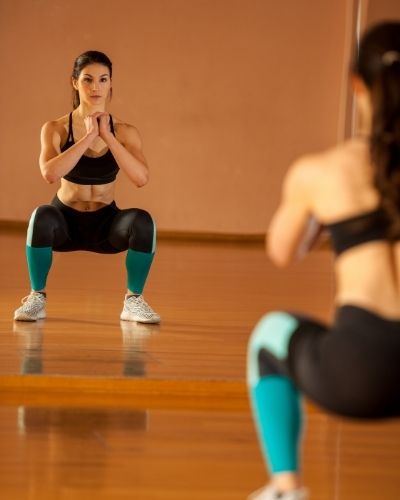 Sweat regulates your body temperature and signals your body's ability to hydrate.
It is good for the skin. The water hydrates while minerals and salts naturally exfoliate and urea and uric acid combat dry skin.
Exercise is a great way to promote sweating and sweating will remove the bacteria, dirt, oils, and impurities from the skin.
The sebaceous glands secrete sebum and when mixed with sweat, becomes the acid mantle.
The pH balance of healthy skin is between 4.5 and 6.0 and it is the same as the pH factor of the acid mantle.
Shower and cleanse shortly after your workout. It's important to reduce the number of impurities that could be reabsorbed by the skin.
4. Avoid damaging your skin with harsh textiles.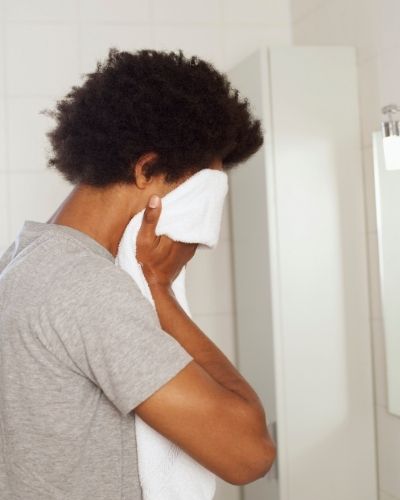 Washing your face and keeping it clean is the best way to boost hydration. Regular facial cleansing with lukewarm water helps in maintaining the right level of hydration.
To avoid further damage to your delicate, dry skin you should consider minimizing the use of bath sponges and harsh scrubbing brushes.
Avoid using towels to rub your face dry. Damp towels trap bacteria from the atmosphere and are the perfect environment for bacteria to thrive and reproduce.
Rubbing your face instead of patting it dry can contribute to stretching of the skin as well as scratching which will inevitably lead to redness and possible inflammation.
Your facial skin is really delicate and you need to handle it with utmost care.
Replacing the vigorous movements of rubbing with a gentler touch of patting your face dry using a paper towel instead will decrease your chances of skin irritation.
---
---
My name is Simone and I am a certified skin specialist. I created this website to teach my readers how to take great care of their skin and I also like to occasionally share my honest opinions on skincare products I've tried. You can learn more about me here.
The Acne Solution: Your Ultimate Guide To Flawless Complexion
An extensive, no-nonsense course showing you how to never have acne again, from a licensed Esthetician specializing in oily/acne-prone skin.