The Inkey List is an affordable skincare brand making a name for itself due to their high-quality products, excellent formulations, and ridiculously low price points (most of their products are available for under $15).
They offer a huge variety of products for all skin types and various skin concerns.
As someone with oily and acne-prone skin, I've tried quite a few of their for-acne products from them, and I've also done a few in-depth reviews as well as comparison reviews here on my blog.
In this article, I will be sharing with you my 10 best Inkey List products for acne-prone skin, which I'm sure will be helpful if you are looking for good maintenance products at a low price.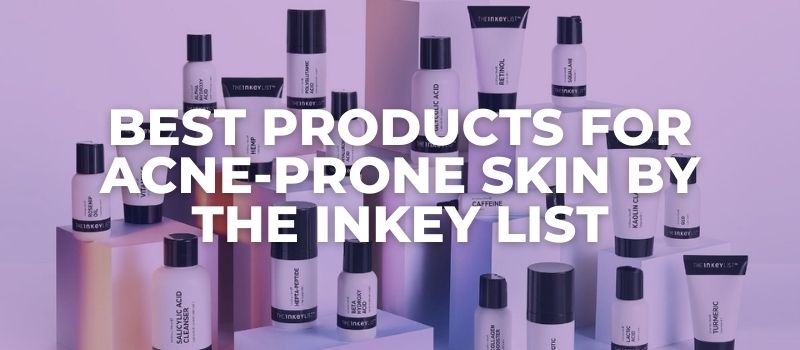 NB:
What if I told you I can show you how to never have acne again?
If you have acne and want it gone
,
read this message
.
2% Salicylic Acid Cleanser – $10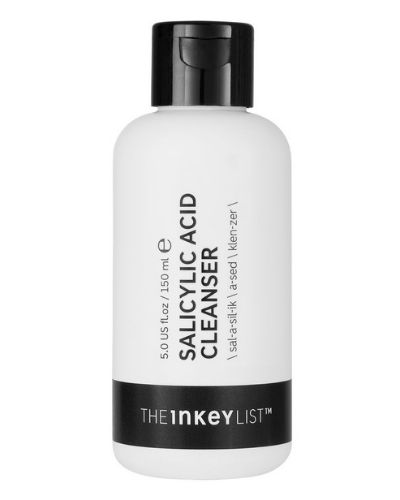 The 2% Salicylic Acid Cleanser is a gentle, lightly foaming cleanser that helps remove daily impurities off the skin's surface while also traveling deeper into the pores to dissolve the gunk that's causing a clog.
I already mentioned in one of my previous articles that exfoliating products work best when they are left on the skin for a longer time; therefore, getting a toner or serum can be a more effective solution.
However, if you are on a budget and aren't sure where to start, it's better to do something than nothing, so an exfoliating cleanser can be a good option in that circumstance.
But besides 2% salicylic acid, the Inkey List cleanser also has an added zinc compound to help reduce inflammation and balance out oil production.
Lastly, it also contains allantoin, a soothing and calming agent to help with redness and irritation.
That being said, avoid using this cleanser more often than a few times a week as dryness and irritation may occur.
Best for oily/acne-prone skin.
Fulvic Acid Brightening Cleanser – $11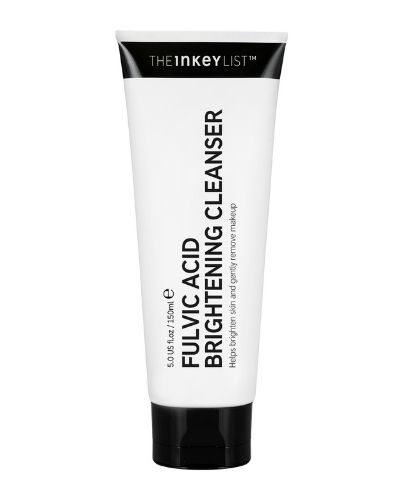 The Fulvic Acid Brightening Cleanser is a gel cleanser with a luxurious texture that gently exfoliates to reveal a brighter, healthy-looking complexion.
Its main ingredient is Nordic Peat, which is naturally high in Fulvic Acid, a strong antioxidant with anti-inflammatory properties.
Besides that, the cleanser also contains Kakadu plum complex, which is rich in Vitamin C, as well as soothing Liquorice root extract and calming Aloe Vera.
Best for all skin types, including sensitive/rosacea-prone skin.
10% Niacinamide Serum – $7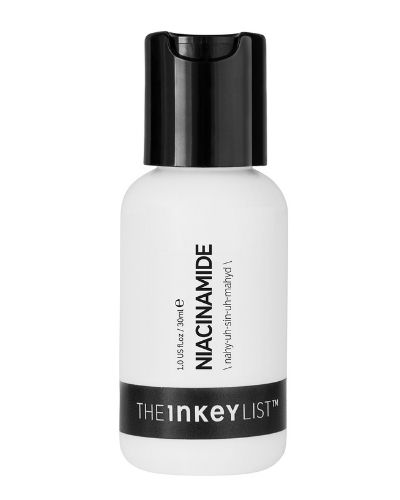 The 10% Niacinamide Serum is by far my favorite product by The Inkey List.
It's simple, hydrating, soothing, and does a great job balancing my oily skin, especially in summer.
Besides niacinamide as the main ingredient, the serum contains plenty of other hydrating and moisturizing ingredients, including hyaluronic acid, soothing allantoin, barrier-repairing propanediol, glycolipids, etc.
Best for combo/oily/acne-prone skin.
RELATED: The Inkey List Niacinamide vs. The Ordinary Niacinamide Review.
2% Hyaluronic Acid – $8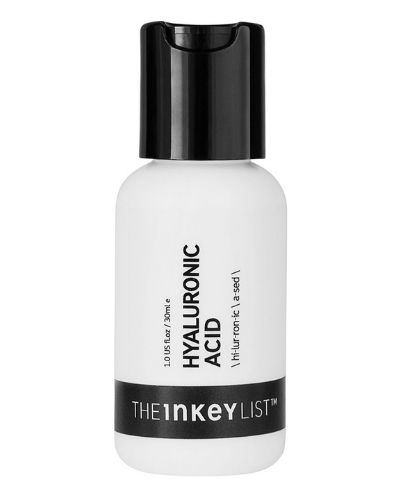 The 2% Hyaluronic Acid is an easily-absorbed serum containing 2% Multi molecular Hyaluronic Acid that specifically works across multiple layers of the skin, bringing a dollop of hydration, plumpness, and smoothness.
But besides that, the serum also contains Matrixyl 3000™, a peptide that mimics what natural collagen would do to your skin, essentially making the skin look plumper, fuller, and bouncier.
Best for dry/dehydrated/oily/acne-prone skin.
2% Succinic Acid Acne Treatment – $9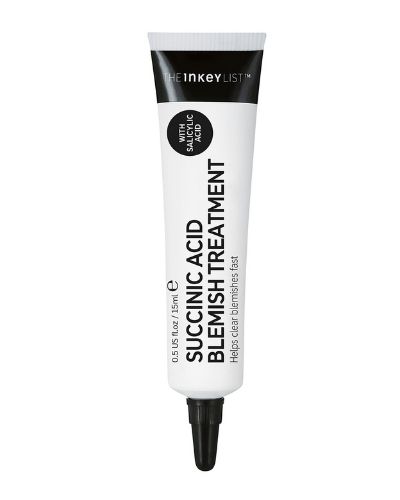 The Inkey List 2% Succinic Acid Acne Treatment is another good budget-friendly product that you can use as a spot treatment or in larger areas.
It contains 2% succinic acid, which is usually used in cosmetic products as a pH adjuster or a chelating agent, and although there aren't any actual peer-reviewed studies that show succinic acid to be effective against acne, it's still not a bad ingredient in skincare products.
However, this product does contain two other ingredients that are effective against acne, and these are 1% sulfur and 1% salicylic acid, as well as hyaluronic acid to help hydrate the skin and retain moisture.
I'm not sure why The Inkey List decided to market this product by the ingredient that may not be all that helpful against acne, but I would assume they wanted to stand out in a market that's saturated with salicylic acid products.
All that aside, the 2% Succinic Acid Acne Treatment is still a good product for mild to moderate pimples and is also suitable for sensitive skin and affordable, too.
PHA Toner – $10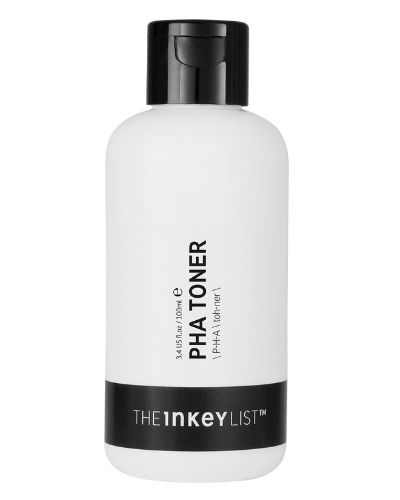 PHA Toner is a gentle chemical exfoliant that's most suitable for sensitive and reactive skin.
The main active ingredient is 3% Gluconolactone, a PHA that works to gently exfoliate the surface of the skin and lock in moisture.
Besides that, the PHA Toner also contains 3% niacinamide to brighten and even out the skin and Aloe leaf juice to soothe and calm irritated skin.
Best for all skin types, but mainly sensitive/rosacea & acne-prone skin.
1% Retinol – $10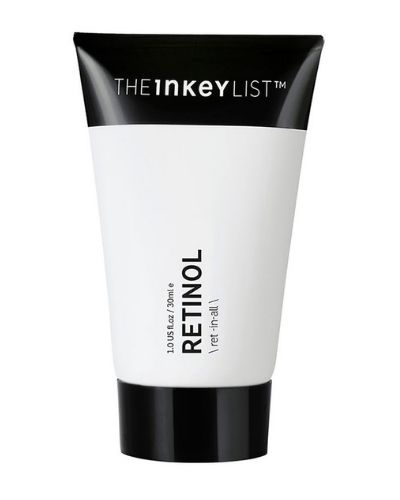 The 1% Retinol by The Inkey List is one of the most affordable retinols in the market, and this product has a beautiful formulation and aims to even out the skin's surface and promote a brighter and more uniform complexion.
Besides the 1% retinol, the formula also contains 0.5% Granactive Retinoid, which can be great for acne.
And lastly, the product also contains squalane, a lipid naturally found in our sebum that helps soften the skin, strengthen the skin barrier, and prevent dryness and irritation often associated with retinol.
Snow Mushroom Moisturizer – $10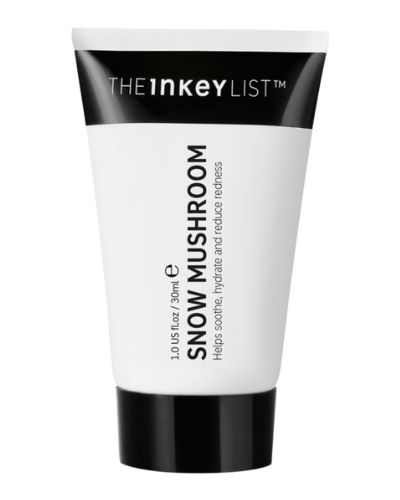 Formulated with 0.3% Tremella Fuciformis (or snow mushroom), the Snow Mushroom Moisturizer aims to soothe, calm, and reduce the appearance of redness while providing an instant cooling effect on the skin.
But besides its main active ingredient, the product also contains 2% amino acid based humectants to hydrate the skin as well as 0.2% madecassoside, which is a component often found in moisturizers due to its anti-itching, anti-inflammatory, and anti-redness properties.
The moisturizer is lightweight and provides an instant soothing effect to the skin while also being free of alcohol and fragrance.
Beta Hydroxy Acid – $11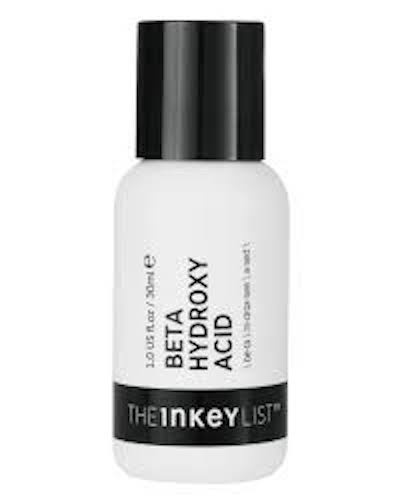 The Beta Hydroxy Acid by The Inkey List is another great option if you are dealing with more stubborn acne and need something to stay on your skin for longer than a cleanser.
This lightweight serum contains 2% salicylic acid as well as 1% low molecular hyaluronic acid to help retain moisture in the skin.
It's very simple, lightweight, and easy to use. However, avoid using it more frequently than a few times a week as overusing salicylic acid could potentially lead to dryness and irritation.
Best for oily/acne-prone skin.
2% Apple Cider Vinegar Peel – $15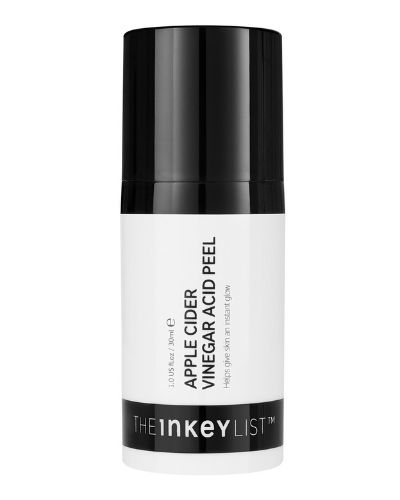 The 2% Apple Cider Vinegar Peel is my least favorite product for acne by The Inkey List, but that doesn't mean it's bad, by all means, which is why I decided to include it in this list, even though; personally, I wouldn't say I like it.
The two main reasons I didn't like this product were the god-awful smell of it and how strong it was for my skin. I was using many different actives when I tried this one out, so it just made my skin super sensitive and irritated.
All in all, it's a pretty potent product that contains 10% glycolic acid alongside apple cider vinegar and another 5% of multi-fruit acid blend to exfoliate and clarify the skin and reveal a smoother complexion from underneath.
However, I would suggest you stay away from this product if you have very sensitive skin or use other acids, retinoids, benzoyl peroxide, or other acne medications because the 2% Apple Cider Vinegar Peel may be too much for your skin.
Also, try to use it no more than once or twice a week (in the evenings) and always follow it up with sunscreen in the morning.
Best for oily/resilient/acne-prone skin.
---
---
My name is Simone and I am a certified skin specialist. I created this website to teach my readers how to take great care of their skin and I also like to occasionally share my honest opinions on skincare products I've tried. You can learn more about me here.
The Acne Solution: Your Ultimate Guide To Flawless Complexion
An extensive, no-nonsense course showing you how to never have acne again, from a licensed Esthetician specializing in oily/acne-prone skin.