From excessive dryness, flakiness, peeling, sunburns, and even nosebleeds due to its ability to make the skin crack from being so dry to the more serious potential side effects of headaches, joint pain, and birth defects in pregnant women, chances are that you will have to make crucial changes in your daily routine while taking Accutane.
The food you eat, how much alcohol you drink, how long you expose yourself to direct sun, and your skincare routine should all be altered to reduce the risk of any potential side effects.
This is why using strong ingredients helpful in treating acne scars, such as exfoliating acids, retinoids, hydroquinone, etc., should be avoided, as they can increase the risk of side effects and even cause permanent skin damage.
Instead, if you want to start reducing the appearance of acne scars while still on Accutane, you need to opt for gentler yet effective ingredients that will nourish the skin, strengthen its barrier, and help it repair itself so that the scarring left behind from old pimples isn't so prominent when Accutane is finished.
Therefore, if you are looking for effective products for acne scars that won't exacerbate the side effects caused by Accutane, here are my best recommendations: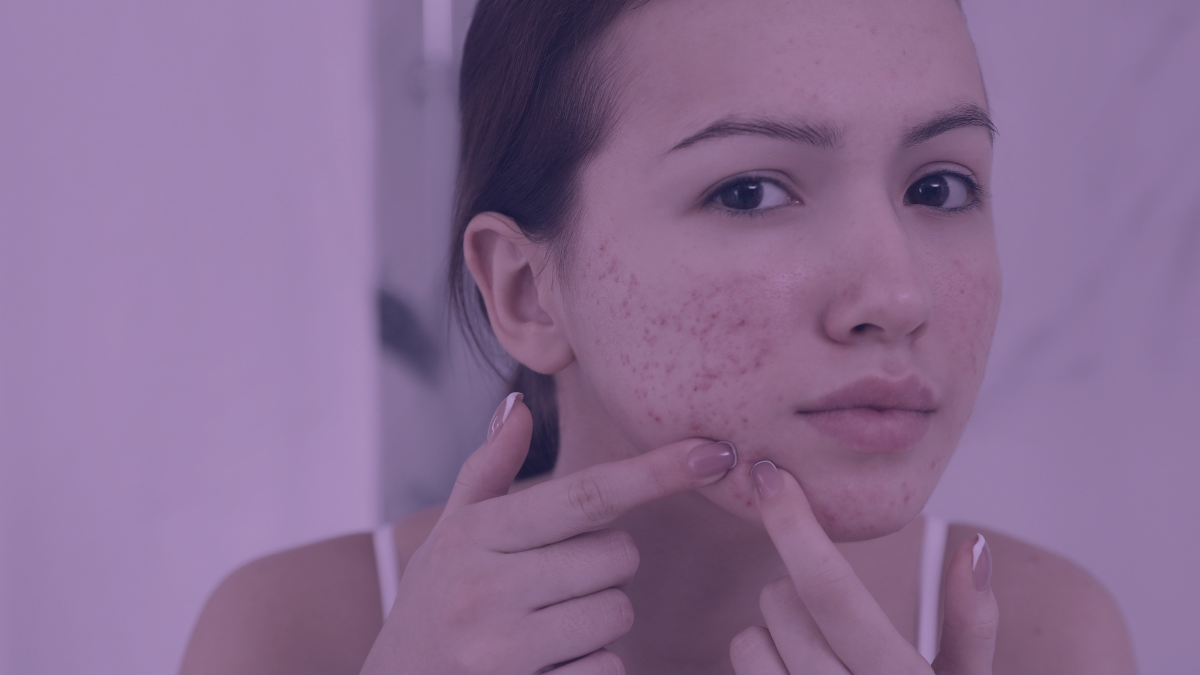 NB:
What if I told you I can show you how to never have acne again?
If you have acne and want it gone
,
read this message
.
Beauty of Joseon – Glow Serum Propolis+Niacinamide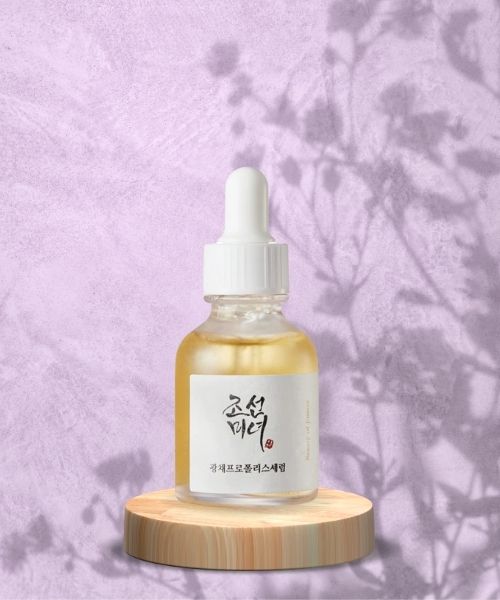 The Glow Serum Propolis + Niacinamide is a lightweight and hydrating serum packed with antibacterial propolis and low percentage niacinamide to refine the skin's texture and boost its hydration levels.
This particular serum is a fantastic option for those on Accutane dealing with acne scars because it contains a low percentage of active ingredients that will help fade discoloration and hyperpigmentation without irritating the skin, as some stronger options might.
Additionally, the mild antibacterial effect of propolis helps reduce bacterial overgrowth on the skin and promotes a clear and healthy complexion from the outside, while Accutane works from the inside.
Derma E – Vitamin C Concentrated Serum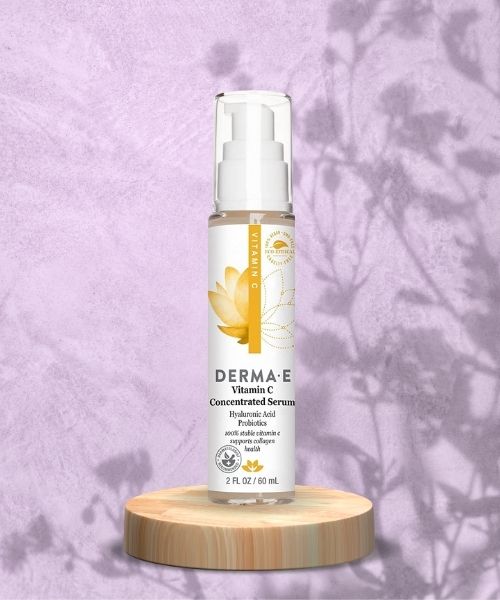 The Derma E Vitamin C Concentrated Serum is a milky emulsion powered by hydrating and soothing ingredients such as hyaluronic acid and aloe vera, as well as potent antioxidants such as vitamins C and E that help reduce hyperpigmentation and dark spots from acne while helping the skin heal from inflammation.
Perfect for those looking for an affordable and effective brightening serum that can be used even while on Accutane, this option helps restore an even skin tone and refined texture while giving the complexion an extra boost of hydration for a dewy and glowing appearance.
Finally, thanks to its lightweight, non-greasy formula, this serum can be used both morning and night without feeling heavy or greasy on the skin.
COSRX – Snail Mucin 96% Power Repairing Essence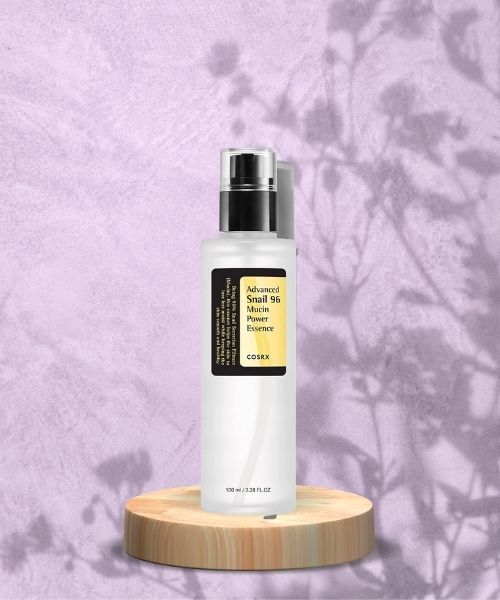 The Snail Mucin 96% Power Repairing Essence is an ultra-hydrating serum that helps repair the skin barrier by infusing the skin with hydration and strengthening components to help it better retain moisture and combat the drying effects of Accutane.
This will help the skin repair itself and resist the powerful side effects that come with taking the drug, including flaking, peeling, redness, and irritation.
Additionally, a strong skin barrier also means that the skin is functioning optimally, meaning that scarring caused by inflammation or acne will diminish on its own.
Enriched with 96.3% skin-boosting ingredient snail secretion filtrate, this restorative essence will help soothe, protect, and nourish the skin while allowing it to retain moisture better and resist damage.
First Aid Beauty – Facial Radiance Niacinamide Dark Spot Serum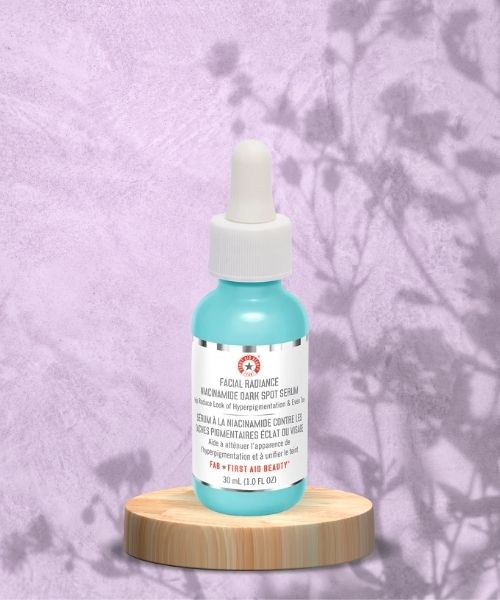 The Facial Radiance Niacinamide Dark Spot Serum is a fantastic treatment for discoloration and post-inflammatory hyperpigmentation due to containing a low percentage of niacinamide that won't irritate the skin and will help repair affected cells in the innermost layers of the epidermis.
By stopping the overactivity of the enzyme tyrosinase responsible for triggering excessive production of the brown pigment as a response to inflammatory conditions, this serum will help reduce the appearance of dark spots, acne scars, and redness.
The addition of hydrating and nourishing ingredients such as panthenol, licorice extract, and soothing Centella Asiatica makes it safe to use in combination with Accutane, as the low percentage of active ingredients means that you won't end up irritating your skin even further and can actually restore its healthy glow.
Paula's Choice – C15 Super Booster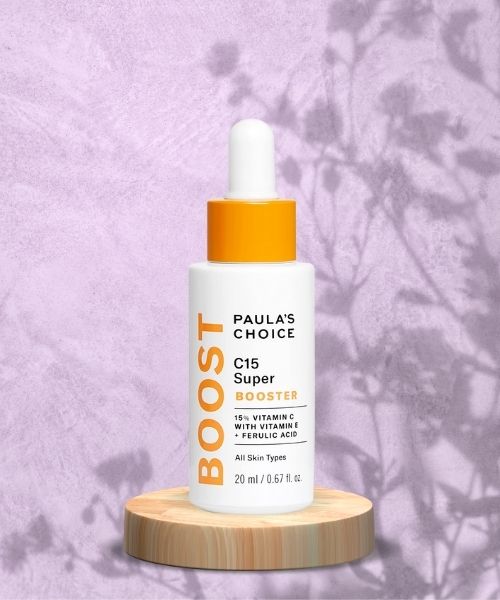 Paula's Choice C15 Super Booster is a fantastic vitamin C serum that can be used in combination with Accutane to brighten dull skin, even out uneven tone, and reduce the appearance of post-inflammatory hyperpigmentation.
Additionally, the C15 Super Booster also contains vitamin E, a powerful antioxidant that reduces free radical damage and has been shown effective in soothing wounds and skin traumas and preventing further damage.
Finally, the lightweight serum also contains hydrating hyaluronic acid, soothing panthenol, and brightening rice extract, all of which work together to restore the skin's healthy glow while reducing any irritation or discomfort from Accutane.
Once applied to the skin, the C15 Super Booster will give the complexion an instant glow that will last throughout the day.
Eminence Organic Skin Care – Stone Crop Serum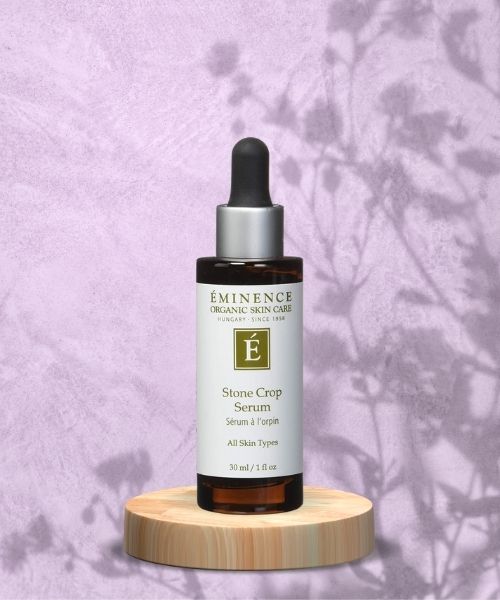 The Eminence Stone Crop Serum is an ultra-nourishing serum with various antioxidants and soothing components that help reduce irritation, minimize redness, and calm the skin's inflammatory response to bacterial overgrowth and harsh medications.
Formulated with stone crop, an antioxidant that hydrates the skin and reduces redness and blotchiness, along with bearberry extract and soothing green tea, this serum gives the skin a much-needed boost of hydration and nutrients to help it heal from within.
The Stone Crop Serum is also enriched with jojoba oil, an emollient that helps prevent water loss and increases the skin's ability to repair itself, while rosehip oil and vitamin E provide nourishment and help reduce the appearance of acne scars.
This potent yet gentle formula can be used both day and night in combination with Accutane treatment to soothe redness, restore hydration levels by preventing moisture loss, as well as minimize the look of hyperpigmentation through gentle antioxidants that won't irritate the skin during the course of this potent medication.
Bloomeffects – Tulip Dew Drops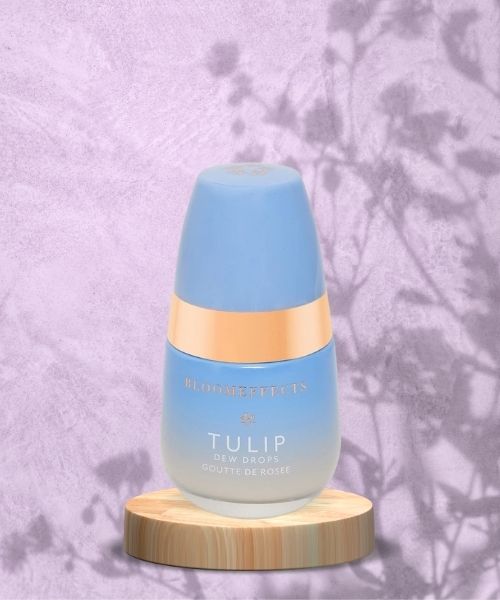 The Bloomeffects Tulip Dew Drops is an ultra-nourishing serum with a milky consistency and a formula enriched with antioxidants, hydrators, and anti-inflammatory ingredients that will nourish and protect the skin from the harsh effect of Accutane.
This serum is powered by the healing properties of tulip, a natural ingredient that soothes redness and irritation while boosting the skin's hydration levels for a plumper, healthier complexion.
The barrier-strengthening power of amino acids helps retain moisture in the skin and prevent further water loss through transepidermal absorption, while antioxidants such as niacinamide, vitamins C, D3, and E protect against environmental pollutants and free radicals that could otherwise cause further damage to delicate skin while on Accutane treatment.
Finally, a blend of skin softeners, such as squalane, creates a lightweight yet nourishing finish that will not only improve the skin's moisture-retaining ability but will also smooth out the appearance of premature signs of aging, such as lines and wrinkles.
Caudalie – Vinoperfect Instant Brightening Moisturiser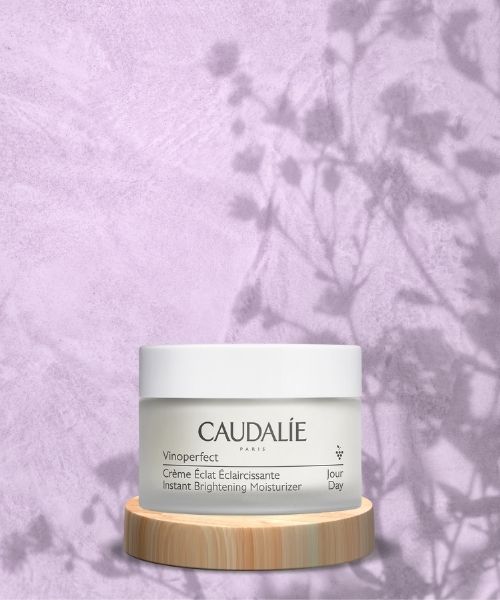 A nourishing moisturizer with antioxidant and brightening properties, the Vinoperfect Instant Brightening Moisturizer contains a blend of Caudalie's patented vine sap Viniferine, a powerful antioxidant that fades existing and prevents the formation of new dark spots for an even and more unified complexion.
The addition of niacinamide helps strengthen the skin barrier and soothes redness and irritation caused by intense medication such as Accutane, making it a perfect in-between product for those with dry and irritated skin.
Finally, the pearlescent minerals included in the formula instantly enhance the complexion with a quick, visible glow, making the Vinoperfect Instant Brightening Moisturizer perfect for daily use when on Accutane to keep your skin looking healthy and radiant!
Vichy – LiftActiv Peptide-C Sunscreen SPF 30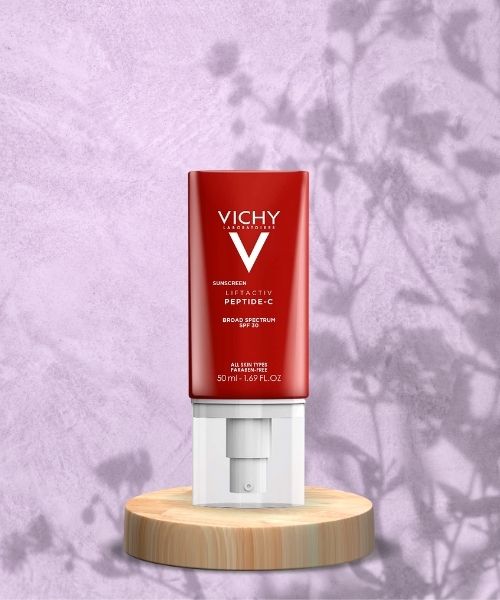 The LiftActiv Peptide-C Sunscreen is a heavy-duty moisturizer containing peptides, which are amino acids with anti-aging properties that help visibly firm the skin and reduce the appearance of atrophic acne scars, which are indentations in the skin caused by severe inflammation that leads to collagen breakdown and a loss of elasticity.
The moisturizer also contains vitamin C, which helps infuse the skin with antioxidant activity and helps fade discoloration and hyperpigmentation left from old pimples.
Finally, the moisturizer also contains Vichy's proprietary Volcanic Water to soothe inflammation and reduce redness, which will mitigate some of Accutane's side effects, as well as an SPF of 30, which is essential for those taking the drug, as it can make skin more sensitive to sunlight and exacerbate pigmentary issues such as dark spots left from acne.
Overall, this moisturizer is an excellent option for those on Accutane who want to keep their skin hydrated and protected from further damage while also targeting existing acne scars and discoloration.
SkinCeuticals – Resveratrol B E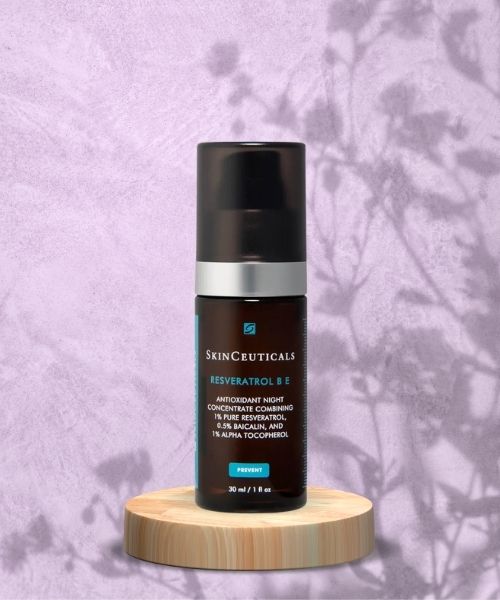 The SkinCeuticals Resveratrol B E is a night treatment that combines a concentration of resveratrol, a powerful antioxidant derived from grapes, with a blend of baicalin, a calming agent derived from skullcap root, and vitamin E to nourish the skin by replenishing its natural lipids and enhance its natural radiance.
The combination of these three potent ingredients helps protect the skin from free radical damage and inflammation while brightening the appearance of dark spots left by acne and visibly plumping atrophic acne scars.
Gentle and fantastic for those who want to tackle their acne scars while on Accutane, the Resveratrol B E will help you get one step closer to an even, glowing complexion without risking further irritation and redness.
FAQs
Will Accutane Remove Acne Scars?
Accutane is the oral a concentrated dose of vitamin A, which is commonly used in skincare products to even out the skin tone; therefore, taking it orally can also help reduce the appearance of acne scars, including hyperpigmentation and red spots left from old pimples, as well as improve the look of atrophic acne scars.
Are Accutane Side Effects Permanent?
Accutane is a powerful drug that comes with several commonly experienced side effects; however, most of the time, these are not permanent, and the skin tends to get back to normal after a few months of finishing the treatment.
Is Accutane Worth it For Mild Acne?
Accutane will clear up mild, moderate, and severe acne; therefore, it is definitely worth it no matter the severity of your acne; however, it is entirely up to you and your dermatologist to decide if this medication is suitable for your lifestyle.
My name is Simone and I am a certified skin specialist. I created this website to teach my readers how to take great care of their skin and I also like to occasionally share my honest opinions on skincare products I've tried. You can learn more about me here.
The Acne Solution: Your Ultimate Guide To Flawless Complexion
An extensive, no-nonsense course showing you how to never have acne again, from a licensed Esthetician specializing in oily/acne-prone skin.