Too much of anything is bad and we all know that.
This is especially true when it comes to oily skin, which is why you are here in the first place, right?
The natural oils on your skin help maintain a healthy skin barrier, thus enabling your skin to do what is it supposed to do – protect you from the outside world, right?
However, it is not uncommon for the sebaceous glands (the glands that produce the natural oil) to go into overdrive for one reason or another and end up producing too much of this oil to the point where it becomes unwanted.
Besides, this can also cause clogging of the pores which can lead to acne breakouts.
One thing that's the first and most important step in keeping your skin fresh, clean, and free of impurities is regular cleansing.
Sounds easy? Yeah, sorta.
But let's talk about the real issue here which is choosing the best cleanser for your skin type. The one that will efficiently clean your skin but still leave it feeling hydrated instead of tight, stripped, and uncomfortable.
Therefore, today, I created an article of some of the best face washes for oily skin and why do I recommend these to be your go-to if you have oily skin.
Additionally, this guide is going to teach you the following:
What is oily skin?
How to control oily skin?
What does a face wash do?
Why do you need a face wash for oily skin?
& of course, suggest some of my favourite face washes that have proven themselves extremely efficient for my oily but sensitive skin.
So, first things first: 
What is Oily Skin?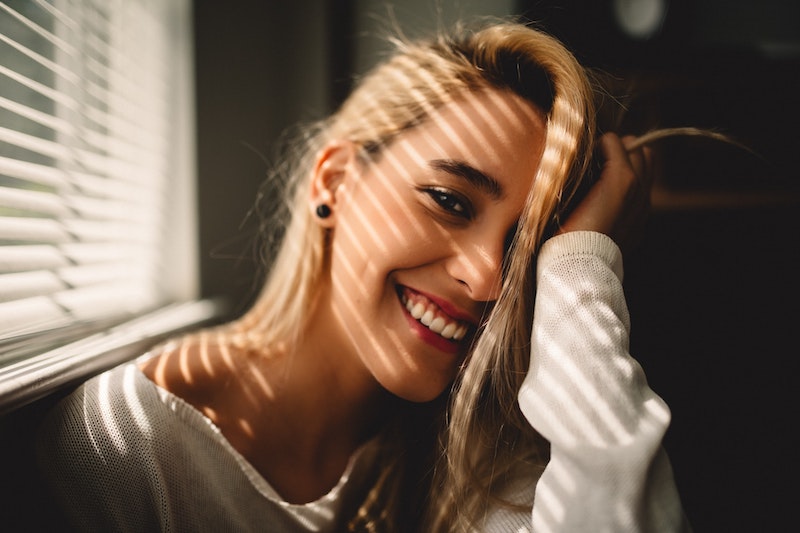 Oily skin is a common skin type that is determined by the number of overactive sebaceous glands present in the area that produce large amounts of sebum.
Sebum lubricates the skin and protects it from drying out and becoming irritated as a result.
However, when overactive sebaceous glands produce excess sebum, your skin ends up looking shiny and your pores can become clogged, leading to acne breakouts and other skin imperfections.
Oily skin is typically hereditary and there is a very high probability that your parents had it too.
It can also be the result of heightened hormone levels and this usually happens during puberty as sebaceous glands that are directly influenced by the hormones become more active during these times.
However, while oily skin is very common for people in their teens and early 20s, for others, it doesn't end there. It is not uncommon to have oily skin in your 30s and beyond.
But, not everything is dark in life, so even is your oily skin is driving you crazy right now, there is good news to this too.
People with oily skin types tend to have more moisture in their skin, and this is exactly what makes them less prone to premature lines and wrinkles.
Which doesn't sound bad at all, right?
Moreover, there are ways to control oily skin and this is exactly what I'm going to be talking about in the next paragraph.
Moving on…
How to Control Oily Skin?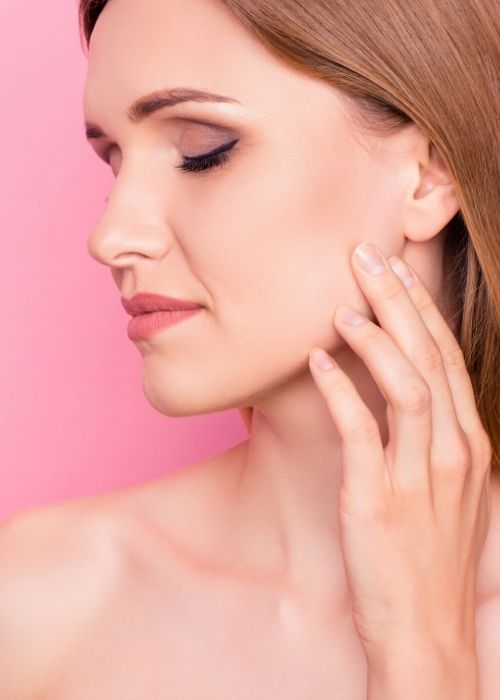 You might find battling the shiny complexion and enlarged pores caused by excess amounts of sebum to be a real challenge.
Especially when everything seems to be a trigger for your skin to start greasing. But although challenging, it is by no means impossible.
However, while oily skin looks like it is a problem created by the skin, there might be something more to it, so let's take a look at some of the things that can be the main cause of the overproduction of sebum.
Poor hydration.
The main trigger for this condition may believe it or not be poor hydration, and it's simple:
Low water intake triggers our system into detecting the problem, and the sebaceous glands are immediately thrown into overwork, producing sebum to compensate the hydration our skin might be missing.
Think of it like this: You are only one big bottle of water away from having well-hydrated skin.
Imbalanced diet.
A poor diet can be the trigger for many serious health-related issues, and while we will by no means count oily skin to be a health issue, our life choices do have a tendency to show on our skin.
Many skin concerns address an imbalanced diet that is bad on eating greasy foods or eating too much sugar, which can lead to not only having oily skin but also acne, sallow skin, dull complexion…etc.
You may want to remember that having your fruits and greens daily will indeed help the overall health of your skin.
In addition, make sure you check out my recent article on the 3 nasty effects of sugar on the skin for more information on how our delicious sweets may be causing harm to our skin and how to prevent it.
Pollution and environmental factors.
A humid climate means that the air is full of water and all that water sits on your skin.
Which is not that big of a deal. But when you imagine all the pollution in the air, and all that polluted, bacteria-filled water sitting on your face, that changes the whole perspective.
This combination is a total nightmare for oily, acne-prone skin and a reason why we should use adequate protection against these daily aggressors.
Using harsh and drying products.
A good skincare regimen will take your skin to a whole different level of looking healthy and absolutely gorgeous.
However, we often tend to fall in the trap of what I like to call "the label phenomena". 
This is because we often read the labels of what a product says it does and unsurprisingly this ends up turning against us and causing all hell on our skin.
Having oily skin means higher maintenance but what we often do is destroy our skin with harsh and drying products in order to combat the unwanted shininess.
Therefore, it is important to get familiar with ingredients that are beneficial for your skin and learn how to recognize these in the ingredient's list at the back of the product instead of just reading the labels on the front.
So, what's the first and most important step in a good skincare regimen? 
A good face wash.
Why Do You Need a Face Wash for Oily Skin?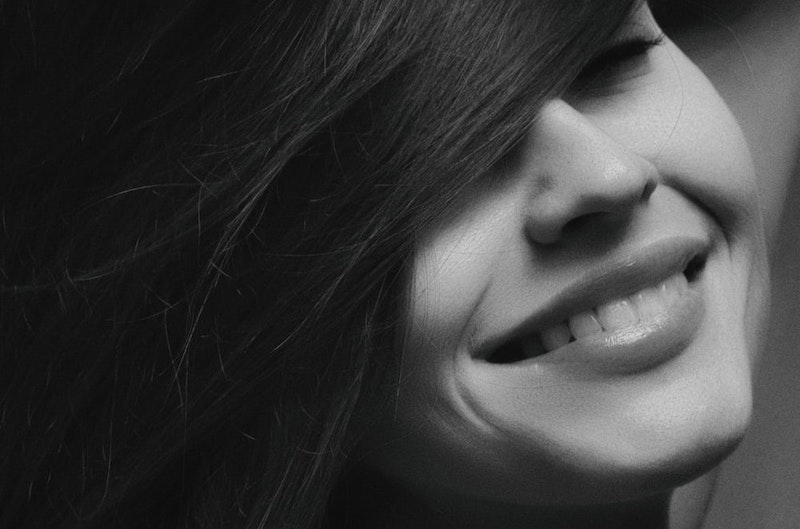 Because how else are you going to remove the daily makeup and all the impurities attached to your face at the end of the day? By using a good face wash, right?
And notice how I said "a good face wash".
Why?
Because having oily skin isn't an excuse for using harsh and drying face washes or cleansers because that is what seems to be the right thing to do in order to get rid of all that oil, right?
Wrong!
Using harsh and overdrying face washes may potentially worsen the condition by stripping your skin and leaving it in need of moisture.
The skin will only produce more oil to compensate for what was lost!
So the desired solution is to always go with a mild, gentle cleanser as this will only complement your complexion without irritating your skin further.
Let's take a look at some of the cleansers that *no joke* can do absolute wonders for your oily skin. 
My Top Face Washes/Cleansers For Oily Skin.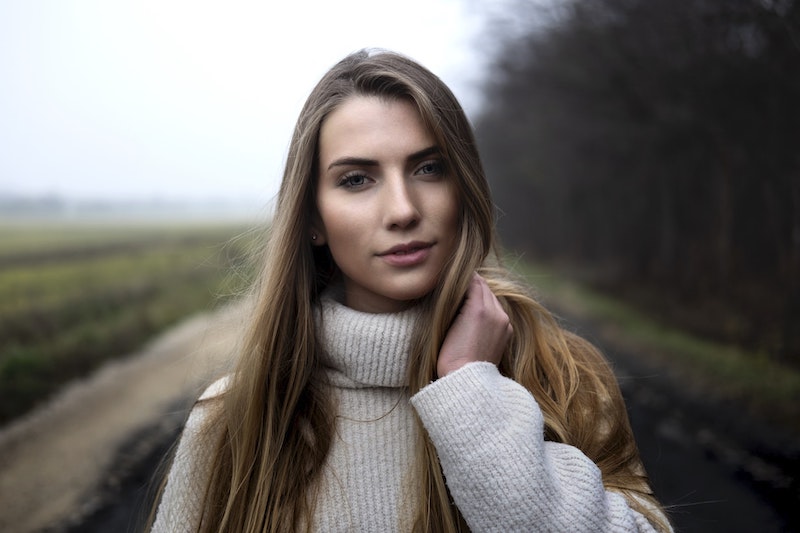 As with any other skincare product, striking the right balance is what usually works, but this is not an easy thing to achieve, and I am sure many of you will agree.
Therefore, I created a list of awesome face washes for oily skin that will not only thoroughly remove the build-up of impurities from your face but will also leave it feeling hydrated and comfortable.
The main ingredients of this cleanser are:
Matcha – One of the most antioxidant-dense sources you could wish for
Hemp seed oil – High in essential amino acids and extremely hydrating and
Vitamin B5 – which is going to strengthen your skin barrier and replenish the lost hydration.
This light gel cleanser will lift the daily impurities while providing your skin with a healthy pH balance without irritating it.
Thi light gel cleanser is actually a product of crowdsourcing feedback from the customers, which I'm not going to lie is the only thing that made me want to give it a try.
After going through their ingredients I have realized why many customers expressed that this is the number one thing they look for in a cleanser.
It has a low pH that almost mimics our skins natural state and it contains a healthy dose of the antibacterial tea tree oil along with many other hydrating ingredients.
It works to reduce the appearance of enlarged pores and control excess sebum production while leaving your skin unharmed in the process of doing so.
All I have to say is that you should really expect a complexion that is refined, hydrated, thoroughly cleanser, and ultra-comfortable.
And of course, my list wouldn't be complete without a product from my favorite skincare brand – Paula's Choice.
An advanced anti-aging cleanser that is formulated to effectively remove excess oil and impurities from your face without disturbing or harming your skin's barrier in the process.
It contains vital skin-repairing ingredients such as ceramides and the insanely hydrating hyaluronic acid that will leave your oily skin feeling polished, smooth, soft, and younger-looking.
It's also good to note Paula's Choice is a cruelty-free brand.
This nutrient-rich cleanser is my go-to whenever my skin craves a deep cleanse and that refreshed and purified feel.
I have oily skin, but I have found this gel cleanser to be exceptionally gentle and am confident to recommend it to anyone from normal to dry and even acne-prone skin.
The formula utilizes a cocktail of green superfoods, including wheatgrass, kale, and nettle to gently lift impurities and feed the skin with essential nutrients.
In addition, broccoli seed, avocado, and pumpkin seed oils are combined with a natural sugar derivative prebiotic to ensure your skin feels healthy, clean, balanced, and hydrated.
This gentle daily face wash has a gel texture and is formulated with superfoods such as kale, spinach, and green tea to provide you with the ultimate comfort and above all – clean skin.
It is 100% vegan and cruelty-free as well as free of sulfates and alcohol.
This baby was the winner of the Allure Reader's Choice Award, 2019. Many customers expressed that it addressed skin concerns such as oiliness, wrinkles, dullness, and the appearance of sallow and dehydrated skin.
It also comes in a recyclable, glass packaging.
The only con is that it's a bit out there with the price, but for the benefits it offers, who can really blame the price?
Final Thoughts
So there you have it, ladies.
My list of the best face washes for oily skin I highly recommend for everyone to try.
I hope you enjoyed reading this article and don't forget to let me know if you have ever tried some of the products I recommended.
I would love to hear about your experience.