Toners used to be acidic agents that worked to dry out your acne and reset your skin's pH balance after cleansing.
Fortunately, that logic no longer applies today, and toners have since evolved into legendary solutions that get rid of remaining grime but they also have the ability to remedy and nourish dry and dehydrated skin.
There is a whole slew of new toners out there promising all kinds of different skincare benefits, however, picking the right toner for your skin can still be overwhelming.
To make things easier for you. I've decided to create this quick guide that will explain the true meaning of using toners in your skincare routine, as well as my suggestions for…
The Best Hydrating Toners For Glowing Skin (Reviewed Below)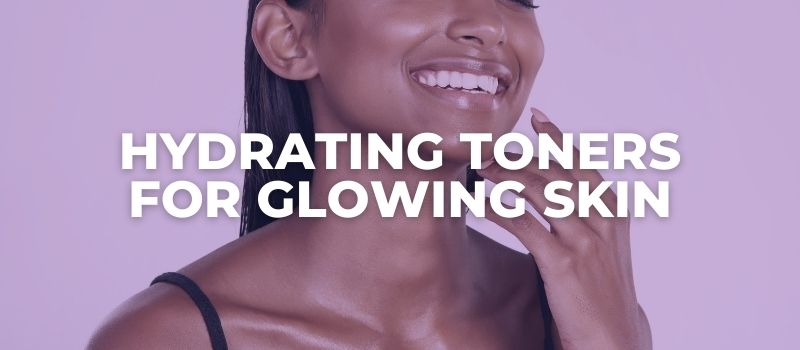 NB:
What if I told you I can show you how to never have acne again?
If you have acne and want it gone
,
read this message
.
[ninja_tables id="6752″]
Here are the best toners that will undoubtedly improve the condition of your skin after as little as several uses:
COSRX Galactomyces Alcohol-Free Toner; $12,80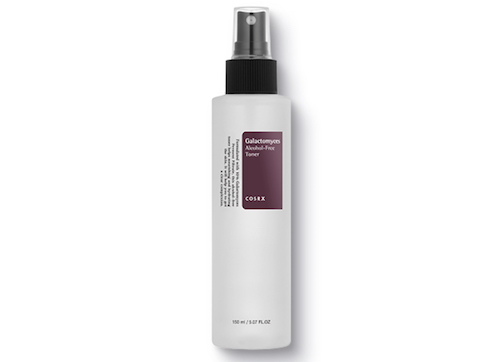 This toner is made with Galactomyces Ferment Filtrate and these fermented ingredients are currently at the heart of some of the best Korean skincare products.
The toner contains 10% Galactomyces Ferment Filtrate which is particularly known for evening out the skin tone and refining the skin texture.
This unique ingredient is combined with hyaluronic acid which provides intense moisture to awaken dull and tired skin.
It's effective in balancing the skin's pH level and it is suitable for all skin types including overly sensitive skin due to it not containing any alcohol or other harsh ingredients.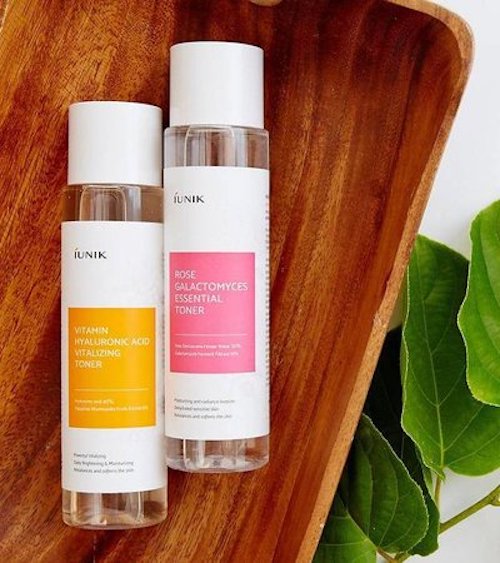 The Vitamin Hyaluronic Acid Vitalizing Toner by iUNIK is extremely effective in moisturizing and nourishing the skin and it comes in a slightly thicker but lightweight formula that easily absorbs into the skin.
It contains 45% Hyaluronic Acid that helps to retain moisture into your skin and leave it looking plump and well hydrated throughout the day.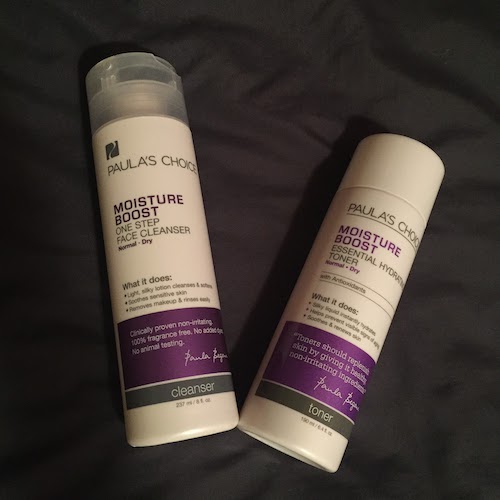 The Moisture Boost Essential Hydrating Toner by Paula's Choice comes in a rich and creamy formula that immediately soothes and rehydrates even the most sensitive skin due to being fragrance and alcohol-free.
It gently eliminates any traces of makeup left after cleansing while leaving your complexion soft, refined, and well hydrated.
It contains green tea and grape leaf extracts which are powerful antioxidants that relieve the appearance of damage caused by environmental factors such as pollution and sun damage.
Additionally, the skin-restoring sodium PCA combined with fatty acids can help replenish and protect the skin's moisture barrier.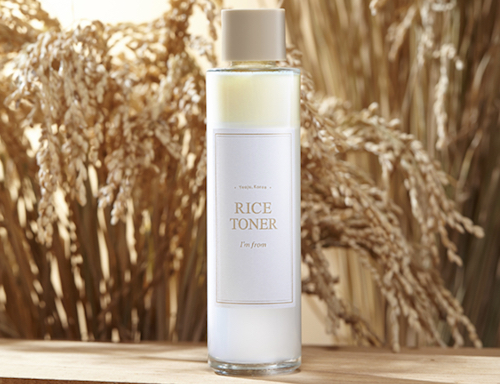 The Rice Tone by I'm From is made with 77% rice extract which is super effective as a mild brightening agent as well as important for elasticity care.
I'm From chooses a high-quality rice extract, Oryza Sativa rice from a region in central South Korea.
Oryza Sativa rice has a higher fiber content than conventional rice and contains active ingredients such as aminosone and lysine, which are protein derivatives and excellent boosters for the health of your skin.
Additionally, this toner contains niacinamide which is a hydrating agent that helps control sebum production, helps with hyperpigmentation, and smooths the skin texture.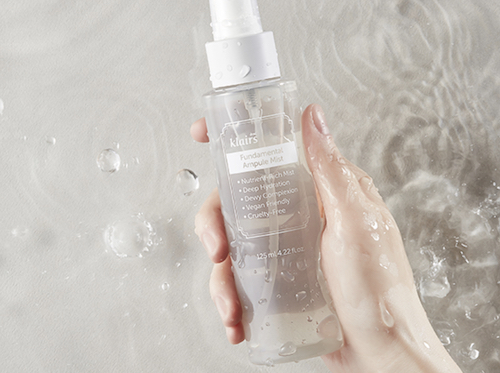 The Fundamental Ampoule Mist by Klairs is a water-based mist formulated with rice, cucumbers, and one of the most powerful antioxidant ingredients – green tea.
With this premium formulation, the Ampoule Mist provides your skin with high-quality nutrients and leaves it looking healthy. dewy. and glowy with just a few spritzes.
The ingredients are also beneficial for locking in the moisture without any layering for a deep level of hydration.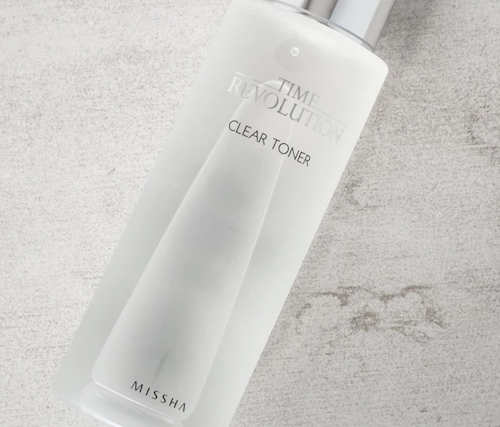 It is rare I say good things about the MISSHA brand, however, I cannot ignore the fact that they killed it with the Time Revolution Clear Toner.
While I rarely promote expensive products because I truly believe that good skincare doesn't have to be expensive, this one example definitely stands out.
The alcohol-free toner has a mild formula that cleans the skin of impurities left behind by your cleanser, while gently exfoliating and removing debris and dead skin cells with mild AHA and BHA exfoliating agents.
Additionally, the toner contains MISSHA's popular fermented yeast extract, which helps encourage cellular turnover and promote clear, bright, and even skin tone.
The only con is that it's a little bit out there with the price in regards to toners, however, it offers great benefits that shouldn't be overlooked because of the price.
---
What Is A Toner (& How Is It Used)?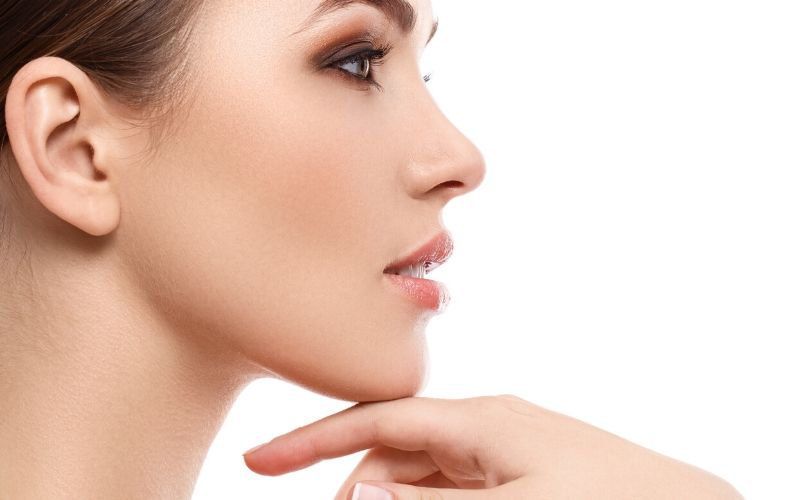 There is a lot of confusion about toners. They are often misunderstood and many people don't know if they should use one or more importantly – how to use it?
Following your facial cleanser, a toner is a quick-absorbing liquid that helps to remove any lingering dirt, traces of oil and makeup, and bring the pH of your skin back to normal.
In other words, a facial toner thoroughly cleanses your skin.
In the old days, people talked about lotions and tonics as the word "toner" was rarely used. The difference between a lotion and tonic back then was that a lotion almost always contained alcohol and a tonic didn't.
Nowadays professionals and consumers use the terms lotion, tonic, and toner interchangeably. The name is no longer important, however, what does matter is exactly what the liquid contains.
Using the right toner is an important part of your daily skincare routine. Your skin needs a product that replenishes its surface after cleansing.
A good toner does exactly that, making sure your skin looks fresh, smooth, radiant, and healthy.
This conveniently brings us to the next question:
What Are The Different Types Of Toners?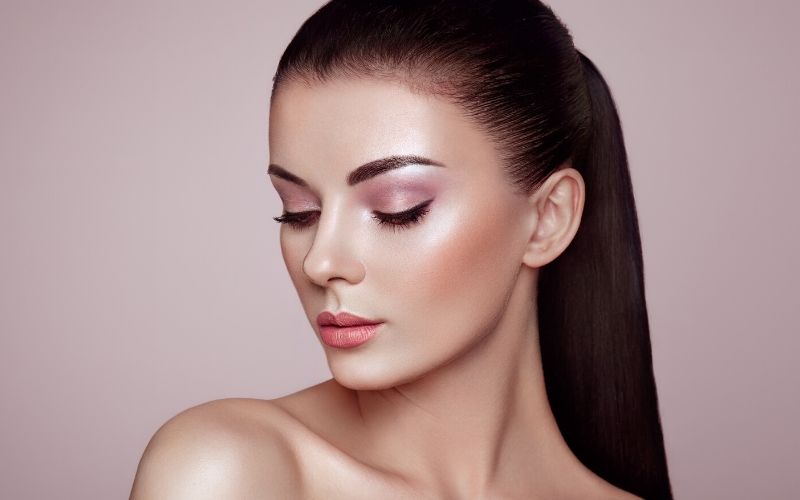 There are several different toners in today's market:
Alcohol-based toners or Astringents.
These often contain ingredients that tighten the skin such as alcohol or witch hazel as a more natural solution. While effective, these toners can damage your skin and cause irritation.
Indeed they help with the tightening effect and feeling, however, using solutions like these can lead to dryness, dehydration, and premature skin aging.
It may be difficult for your skin to heal itself and produce collagen.
Glycerin or Glycol-based toners.
These types of water have water as the main ingredient, but they typically contain scents such as rosewater, citrus, or lavender.
These products are often labeled as refreshing or purifying, but in reality, they are just a little bit more than cologne for your face.
Strongly-scented toners that contain essential oils can cause irritations and sensitive reactions on the skin and may lead to visible damage down the road.
Water-based toners.
Water-based toners that contain healing and soothing ingredients and substances that replenish the skin (think glycerine, fatty acids, and ceramides) as well as antioxidants and other agents that help skin cells communicate.
These ingredients are extremely beneficial for the skin, therefore using a toner like this is most likely to give your skin replenishing effects almost immediately.
What Do Toners Do?
We all know that cleansers cleanse and moisturizers moisturize, but what is the actual function of a toner aside from just being pretty, and perhaps even costly water we apply on our skin?
Toners actually serve a very real purpose in your skincare regimen. They regulate the pH level of the skin after cleansing with tap water that contains chlorine and minerals.
They also replenish the lost moisture after stripping your skin with a cleanser that contains drying sulfates and surfactants.
Additionally, the soothing, hydrating, and healing ingredients in a lightweight and liquid formula can penetrate into the skin easily, providing it with all sorts of benefits.
How To Choose The Best Toner For Your Skin?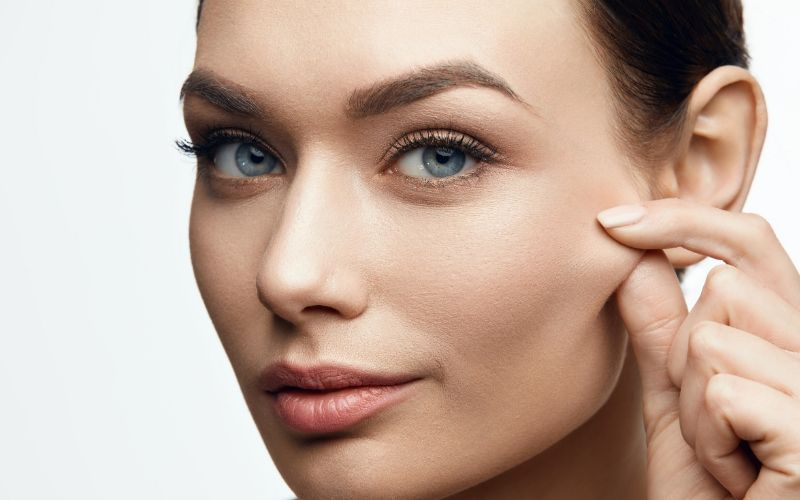 Choosing the right skincare products for your skin type can be a huge challenge on its own. Toners are no exception to this due to the rather bold claims written on most of the packagings you see out there.
Your skin needs a toner that will do a good job in removing the surface grime your cleanser didn't pick up, however, it also needs to be gentle enough not to strip your skin of its natural moisture and leave it feeling dehydrated and looking rough.
So here's what you should do:
Watch the ingredients.
Toners meant to soothe and rehydrate dry and dehydrated skin contain ingredients that work towards this purpose. Here are some of the ingredients you should look for in a good toner:
Sodium Hyaluronate – This version of your standard Hyaluronic Acid is a huge polymer (big molecule) found in the skin that acts as a sponge and helps the skin to hold onto water. Hyaluronic Acid has huge water holding capacity as it can bind up to 1000 times its own size in water.
Propanediol – Propanediol is a natural alternative for propylene glycol. It's produced sustainably from corn sugar and this agent is quite the multitasker. It is often used to boost preservative efficacy but it is also beneficial for improving skin moisturization.
Glycerin – Glycerin is the good old humectant every skin benefits from. It is a moisturizer that is naturally present in our skin and it's a super common ingredient in most skincare products. It also keeps the skin lipids between the skin cells in a healthy state, protects against irritation, and helps to restore the natural skin barrier.
Butylene Glycol – This ingredient helps the product to absorb faster into the skin and therefore acts as a great penetration enhancer. Additionally, it also has humectant properties and it help attract moisture from the atmosphere or the deeper layers of your skin.
---
Finding the right skincare products for your skin type is always a challenge.
Regardless of how well you know your skin, you cannot always predict the external factors such as the weather and pollution and how much damage they can really cause.
Therefore, this article teaches you about the importance of choosing the right toner for your skin type and how to do so.
I hope my list of best toners for glowing skin will help you in tackling your skin concerns.
Additionally, I hope you enjoyed reading this article as much as I enjoyed writing it, so don't forget to let me know if you have ever tried some of the products I recommend and what was your experience with them.
My name is Simone and I am a certified skin specialist. I created this website to teach my readers how to take great care of their skin and I also like to occasionally share my honest opinions on skincare products I've tried. You can learn more about me here.
The Acne Solution: Your Ultimate Guide To Flawless Complexion
An extensive, no-nonsense course showing you how to never have acne again, from a licensed Esthetician specializing in oily/acne-prone skin.