Exfoliation is a great way to improve cellular turnover and reveal clear, radiant, and glowing skin.
This step is especially important for those with acne-prone skin, as regular exfoliation can help reduce breakouts and speed up the healing process for existing blemishes.
However, when it comes to choosing the type of exfoliation that's best for your skin, there are several methods available, which is why it's essential to know the differences between them.
Therefore, in this article, we'll look at different exfoliation methods and explain which one is best to apply when you have acne.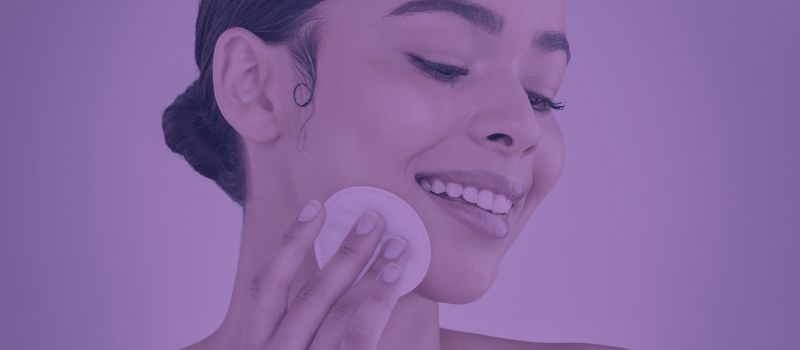 NB:
I can show you how to never have acne again.
If you have acne and want it gone
,
read this message
.
Should You Exfoliate When You Have Acne?
Exfoliation is the best way to soothe inflamed pimples and a crucial step in any skincare regimen intended to fight acne.
For those dealing with acne, exfoliation helps unclog pores by pushing out dirt, debris, and bacteria that are deeply lodged in them.
This action will cause the clogs to travel to the skin's surface and turn into pimples so that they can heal faster.
Regular exfoliation will eventually lead to clearer skin and a healthier complexion over time.
However, exfoliation isn't always a smooth ride, and it's definitely not a foolproof path to clear skin.
There are many ways you can go wrong about it, which can potentially result in even more inflammation, irritation, dryness, and discomfort.
Additionally, not all exfoliation is good for acne, and because there are different methods of exfoliation, it's essential to know which one works best for your skin.
Methods of Exfoliation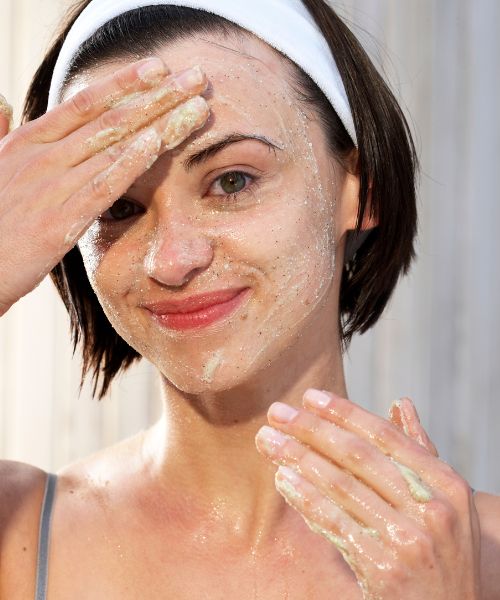 When it comes to exfoliating acne, there are two main approaches you can take: manual or chemical exfoliation.
Here are the differences between the two and what to look for when deciding which is suitable for you.
Manual/Physical Exfoliation
Manual or physical exfoliation is the process of physically removing dead skin cells from the surface of your skin, usually through some kind of abrasive tool or process.
Examples of manual exfoliation include using a washcloth or towel, scrub brush, facial scrub, and dermaplaning.
Manual exfoliation is the method you want to avoid when you have acne.
Every exfoliating option that involves dragging an abrasive tool across inflamed pimples is a no-go, as it can easily cause the pimple to rupture and spill out even more bacteria into your skin.
Chemical Exfoliation
Chemical exfoliation is a gentler approach to exfoliating acne.
It involves using products formulated with ingredients such as alpha and beta hydroxy acids and enzymes that dissolve the bonds between dead skin cells, help them slough away, and make room for new, healthy cells.
Chemical exfoliation can be done with toners, serums, and masks – all of which can be used in a customized skincare routine tailored to your specific skin needs.
Overall, chemical exfoliation is a much safer option for those with acne, as it does not involve physically scrubbing or scraping the skin, which can cause further irritation.
Many exfoliating solutions also contain soothing components that effectively calm redness and inflammation surrounding the pimples.
How to Exfoliate When You Have Acne?
The best way to exfoliate when you have acne is to use a lightweight solution like a toner or serum containing hydroxy acids or enzymes 2-3 times a week.
The solution should be left on the skin for 5-10 minutes before following it up with a moisturizer.
It's important to leave some time between products so that the active ingredients have time to penetrate and do their job.
When exfoliating with a toner or serum, it's essential to make sure you are using a product appropriate for your skin type, as this will help prevent any further irritation.
Additionally, you can also exfoliate by using a cleanser containing exfoliating ingredients like hydroxy acids and enzymes; however, although they can be efficient in some cases, it's always best to use a leave-on product that will remain on the skin for a longer period of time.
Finally, when introducing exfoliation into your routine, you must also become diligent with sunscreen application, as hydroxy acids and enzymes will make your skin more sensitive to the sun and more prone to burning.
Best Exfoliating Products for Acne
Whether you prefer a cleanser, a toner, or a serum, there are many great products out there that can help you exfoliate acne.
Here are some of my favorite exfoliating products that can help you get a clearer complexion:
La Roche-Posay – Effaclar Medicated Gel Cleanser
La Roche Posay Medicated Gel Cleanser is an exfoliating cleanser that contains 2% salicylic acid to penetrate the pores and clear out the oils and gunk that's causing a clog, as well as lipo-hydroxy acid, which is a derivative and a gentler alternative to salicylic acid.
So the Medicated Gel Cleanser gives you a double exfoliating effect without the irritation often associated with using multiple acids.
That said, you should still avoid overusing it because it can dry out your skin and potentially cause irritation due to disrupting the moisture barrier.
Best for oily, acne-prone skin.
SkinCeuticals – Purifying Gel Cleanser
The SkinCeuticals Purifying Cleanser has a very similar gel texture to the La Roche-Posay Medicated Gel Cleanser, but this one is slightly different when it comes to the ingredients.
The cleansing gel is formulated with a mild surfactant system and a 3% concentration of key ingredients combining exfoliating glycolic acid and hydrating glycerin.
The unique technology refines dull skin tone and uneven texture while delivering a splash of hydration to dehydrated skin.
Best for dry, sensitive, oily, and acne-prone skin.
Paula's Choice – CLEAR Regular Strength Anti-Redness Exfoliating Solution
The Anti-Redness Exfoliating Solution with 2% Salicylic Acid is a gentle, leave-on exfoliant that can be used up to 2-3 times a week.
It contains 2% salicylic acid, followed by simpler ingredients focusing on hydration and soothing the skin.
The formula is super lightweight and excellent for oily skin that deals with blackheads, pustules, and even mild cysts.
While it probably won't be enough for more severe acne issues, it's definitely a good place to start, especially if your skin is too sensitive for stronger treatments.
Best for oily, acne-prone skin.
Paula's Choice – 2% BHA Liquid Exfoliant
Paula's Choice 2% BHA Liquid Exfoliant is a lightweight exfoliating solution containing 2% salicylic acid and soothing green tea extract to calm any redness from pimples and inflammation.
It has a slightly heavier and oilier texture than the CLEAR Anti-Redness Exfoliating Solution, which is why it's perfect for those with dry, sensitive, and combination skin dealing with mild to moderate acne.
Best for dry, sensitive, combination, acne-prone skin.
Vivant Skincare – 8% Mandelic Acid 3-in-1 Serum
Vivant's 8% Mandelic Acid Serum is a gentle exfoliating serum containing a blend of mandelic and lactic acid – two AHAs that gently lift dead skin cells, unclog pores, soothe inflammation, and hydrate the skin.
Besides that, this wonder serum also contains urea, an organic compound with hydrating properties, niacinamide, and inositol, both parts of the vitamin B family known for their anti-inflammatory and brightening properties.
Last but not least, the serum also contains Sodium PCA, one of the skin's natural moisturizing factors.
If you need a serum that targets dryness, dehydration, acne, and hyperpigmentation, this is definitely the one for you.
SkinCeuticals – Blemish + Age Defense
The Blemish + Age Defense Serum is a targeted treatment for those who want to treat both acne and signs of aging.
The serum combines 2% dioic acid that helps improve the appearance of fine lines, uneven skin tone, and texture.
Besides that, the Blemish + Age Defense Serum contains both salicylic acid and capryloyl salicylic acid, which is known as an LHA – a gentler derivative of salicylic acid that essentially helps promote cell turnover through targeted exfoliation without the potential irritation of salicylic acid can deliver.
And lastly, the serum contains 3.5% glycolic acid, a well-tolerated concentration by both sensitive and coarser skins.
Best for dry, aging, acne-prone skin.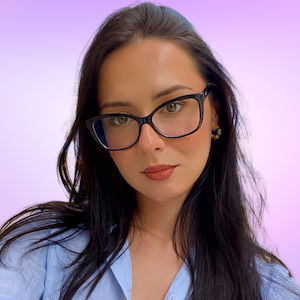 My name is Simone and I am a certified skin specialist. I created this website to teach my readers how to take great care of their skin and I also like to occasionally share my honest opinions on skincare products I've tried. You can learn more about me here.
The Acne Solution: Your Ultimate Guide To Flawless Complexion
An extensive, no-nonsense course showing you how to never have acne again, from a licensed Esthetician specializing in oily/acne-prone skin.