Acne might be stubborn and long-lasting, but our problems don't end when the condition decides to go away eventually.
Often we are left with the aftermath of the inflammation caused by bacterial overgrowth in the form of dark, red, and discolored spots or even permanent scars such as atrophic or indented scarring that can last a lifetime.
Fortunately, there are treatments available to target these post-inflammatory changes and help reduce their visibility and even eliminate them entirely.
And while some scars might require professional treatments to fade away fully, taking good care of the skin by addressing them with the right topical products and ingredients can make a significant difference.
Therefore, in this article, I will list some of the best treatments for stubborn acne scars in each category.
So, if you are dealing with any of these or a combination of the following, read on to find out what you can do about them.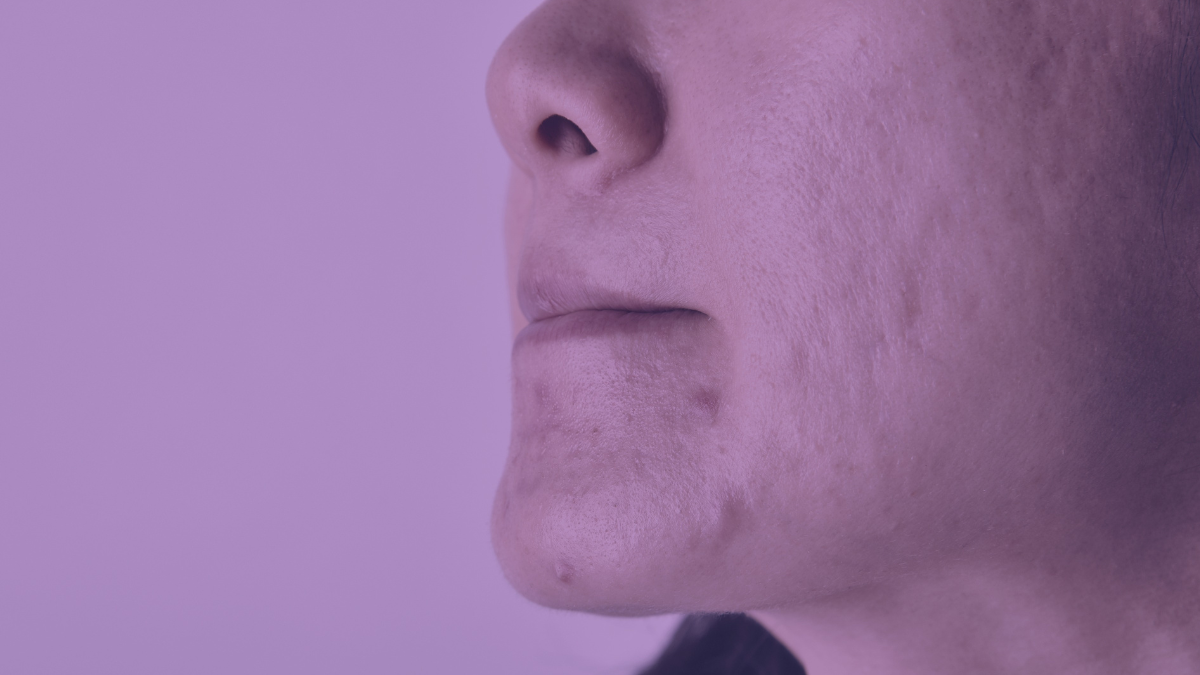 NB:
I can show you how to never have acne again.
If you have acne and want it gone
,
read this message
.
Best Treatments for Post-Inflammatory Hyperpigmentation
Post-inflammatory hyperpigmentation is a type of discolored acne scar that manifests on the skin as a brown spot in the place of a healed pimple and occurs because the inflammation has triggered an enzyme called tyrosinase to increase the release of the brown pigment melanin to protect the skin from further damage.
This will result in uneven melanin deposits in the areas where active inflammation occurred, causing the skin to appear darker than the surrounding areas.
However, although challenging to treat and often sticks around for a long time, plenty of ingredients can directly target the enzyme and interrupt the excess production of melanin, brighten dark spots, and restore even tone.
Here are the best products that contain melanin inhibitors to help fade post-inflammatory hyperpigmentation:
TruSkin – Vitamin C Serum, $30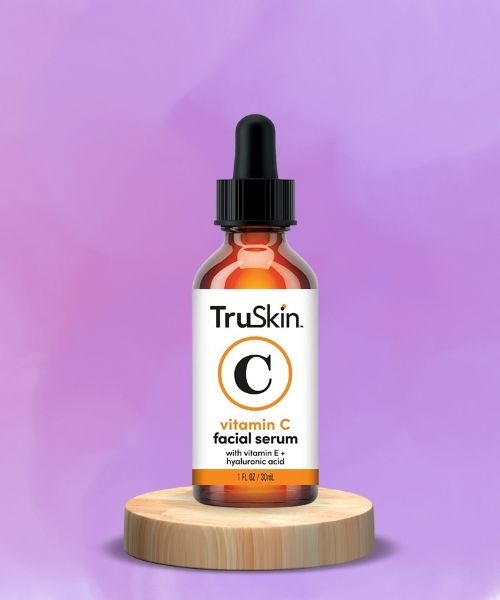 The Vitamin C Serum by TruSkin is an affordable and effective Amazon find with a lightweight consistency, a potent dose of antioxidant vitamin C, and hydrating hyaluronic acid to help brighten dark spots and plump up the skin.
The addition of witch hazel also makes this serum suitable for those with oily and acne-prone skin, as the gentle astringent properties help reduce excess oil production and keep the pores clear of cellular debris.
Vichy – LiftActiv Vitamin C Brightening Skin Corrector, $35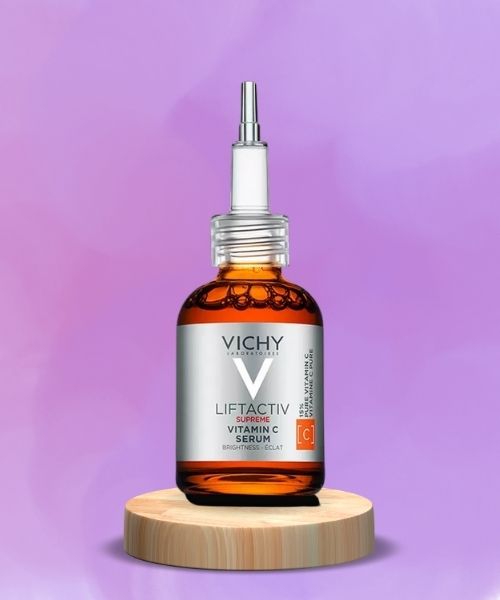 Vichy's LiftActiv Vitamin C Brightening Skin Corrector is a lightweight, silky smooth serum containing 15% vitamin C to help brighten the complexion, improve uneven skin tone, fade stubborn hyperpigmentation, and reduce the appearance of fine lines as its antioxidant properties protect the skin from environmental stress.
Additionally, the addition of pure hyaluronic acid works to plump the skin and visibly reduce fine lines and wrinkles.
Lastly, the lightweight, watery serum also contains Vichy's proprietary Volcanic Water sourced from French volcanoes, which features fifteen essential minerals to help strengthen the skin's barrier and protect skin from damaging environmental factors like UV rays and pollution.
Paula's Choice – 10% Niacinamide Booster, $49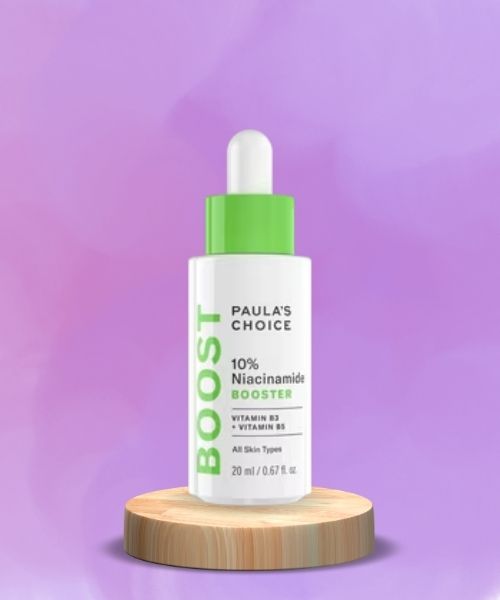 Paula's Choice 10% Niacinamide Booster is a lightweight serum that can be used as a part of your morning and evening routine to fade hyperpigmentation, even out the skin tone, and reduce inflammation.
The booster serum contains 10% niacinamide, a barrier-strengthening component responsible for soothing redness and inflammation and encouraging ceramide production to protect the skin from external aggressors.
In addition, it also contains vitamin C to brighten the complexion, licorice root extract to help decrease redness, and beta glucan to hydrate the skin and plump up fine lines and wrinkles.
A well-rounded and powerful combination of actives, this booster serum is an excellent choice for anyone looking to reduce post-inflammatory hyperpigmentation with long-lasting results.
DMK – Super Serum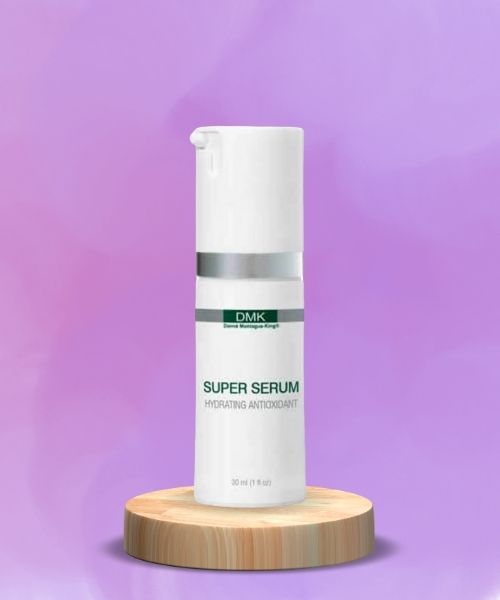 The Super Serum by DMK is one of the best hydrating and skin-repairing serums on the market, and here's why:
Starting strong, the serum contains quite a few hydrating ingredients like glycerin, butylene glycol, caprylyl glycol, and sodium PCA, a naturally occurring component of human skin and part of the "natural moisturizing factors" (NMF) that maintain a healthy epidermis.
Additionally, the Super Serum also contains soothing panthenol and beta-glucan, which is a big molecule composed of many smaller sugar molecules (called polysaccharides) that lock hydration in the skin and prevent moisture loss.
Furthermore, despite their large molecular size, beta-glucans can also deeply penetrate the epidermis and effectively plump fine lines and wrinkles.
The Super Serum is actually a combination of the brand's two bestsellers: Beta Gel and Direct Delivery Vitamin C, which is why it contains both active ingredients to help reduce inflammation, brighten dark spots, and even out uneven skin tone.
Finally, the Super Serum also contains an ingredient called Trifluoroacetyl Tripeptide-2, a three-amino-acid peptide that works by inhibiting the production of progerin, a cell-aging accelerator protein, and bringing back cell activity to a 20-year-old young cell level while also visibly increasing elasticity, firmness and reducing skin-sagging.
Certainly worthy of its name, the Super Serum can currently only be purchased through certified DMK professionals worldwide, as due to its strong active ingredients, it requires professional guidance to use correctly.
Therefore, if you're interested in buying DMK products, all you have to do is look up a certified DMK professional near you and request a consultation.
Vivant Skincare – Pure C + E, $94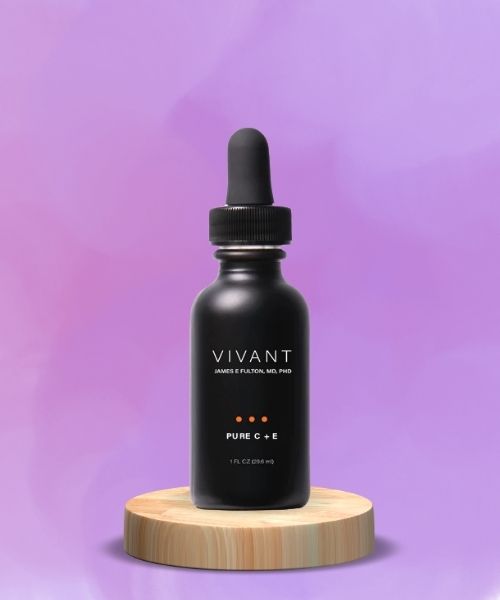 Vivant's Pure C + E is a silky, lightweight serum that brightens the skin, fades hyperpigmentation, repairs environmental damage, and reduces the signs of UV-induced discoloration on the skin.
A blend of antioxidant vitamin C and barrier-repairing vitamin E meet with a combination of mildly exfoliating lactic acid, urea, hydrating inositol, and barrier-repairing niacinamide and glycine to help give the skin a brighter and smoother appearance.
The combination of these ingredients will make the skin look plump, glowy, and silky smooth, even out the skin tone, reduce redness and inflammation in the skin and protect it from environmental factors like pollution and UV rays.
Best Treatments for Post-Inflammatory Red Spots
Post-inflammatory erythema or red spots occur when an inflamed pimple has caused the blood vessels close to the skin's surface to rupture.
This condition is more obvious in those with fair skin tone; however, it can happen to anyone dealing with inflamed acne, regardless of skin tone.
In darker skin, post-inflammatory erythema manifests as dark spots that are much harder to treat than hyperpigmentation caused by an uneven distribution of melanin.
That said, post-inflammatory erythema is much more challenging to treat and can stick around for months and even years if not appropriately addressed.
The key to speeding up the healing and fading of post-inflammatory erythema is using products that focus on hydrating, nourishing and repairing the skin barrier. These include products that contain low concentrations of active ingredients (or no actives at all, as they can sometimes irritate the skin and slow down healing) and ingredients that can help calm superficial redness by soothing the skin.
Here are some of the best products for post-inflammatory erythema:
Face Theory – Lumizela Azelaic Acid Serum A15, £26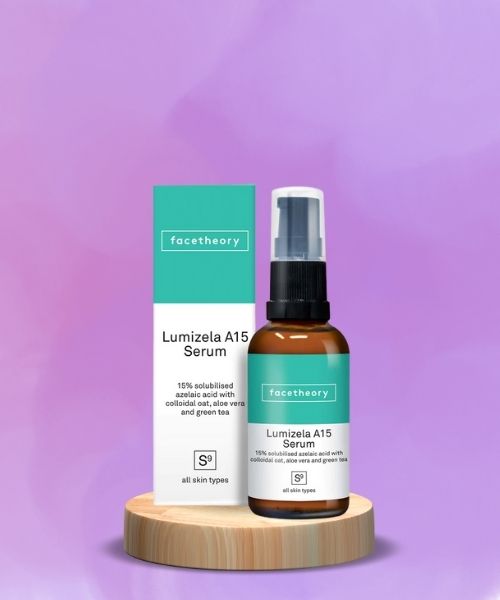 The Lumizela Azelaic Acid Serum A15 by Face Theory is a light and fast-absorbing serum that helps reduce the appearance of blemishes, hyperpigmentation, uneven skin tone, and post-inflammatory redness.
With 15% azelaic acid and enriched with soothing colloidal oatmeal, anti-inflammatory aloe vera, and barrier-repairing green tea extract, this calming serum is an affordable and effective way to get rid of leftover skin woes and keep your skin looking its best.
Dermatica – Azelaic Acid 20%, $30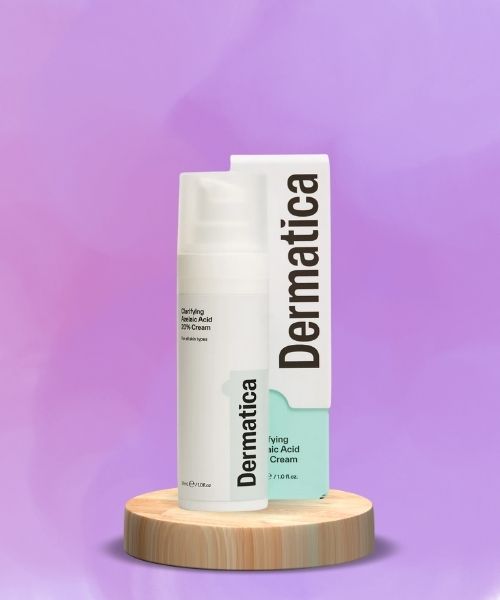 Over-the-counter azelaic acid products usually come in concentrations of up to 10%; therefore, Dermatica's Azelaic Acid 20% is the first over-the-counter azelaic acid with such a strong percentage.
Excellent for diminishing the appearance of skin blemishes, fading post-acne redness, hyperpigmentation, and uneven texture, Dermatica's Azelaic Acid 20% is a lightweight cream that can be used in the mornings or evenings and even combined with other actives, such as exfoliating acids and retinol to boost its results.
Paula's Choice – 10% Azelaic Acid Booster, $39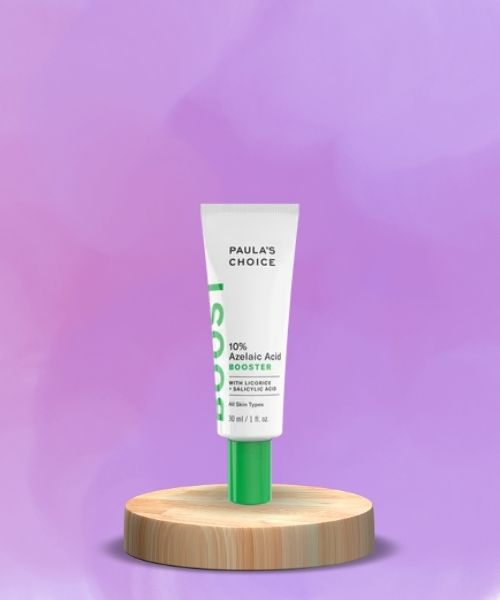 Paula's Choice 10% Azelaic Acid Booster is a serum/lightweight cream that contains a mild percentage of salicylic acid, an exfoliating acid, and 10% azelaic acid to neutralize redness and soothe the skin.
The booster is a fantastic product for anyone dealing with post-inflammatory redness and mild hyperpigmentation as it is super gentle on the skin, and it's safe for use during pregnancy and rosacea-prone skin.
Vivant Skincare – Skin Nourishing Toner, $68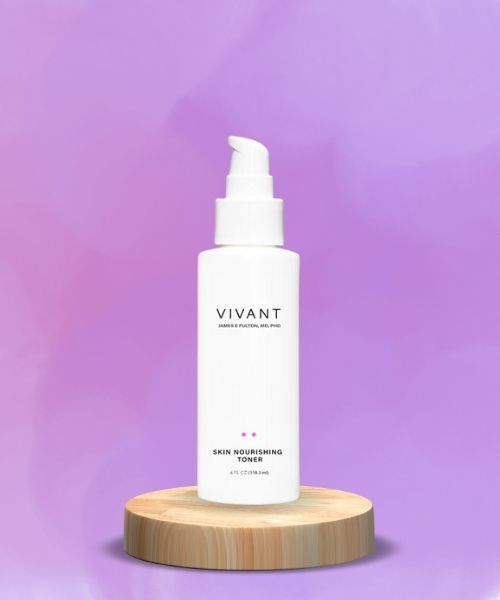 Vivant's Skin Nourishing Toner is a lightweight essence/toner designed to soothe redness and inflammation on the skin while encouraging healing and rejuvenation.
A powerful combination of barrier-repairing niacinamide, anti-inflammatory green tea extract, antioxidant kiwi extract, and hydrating honey to help nourish and protect the skin while reducing redness and irritation will help to restore the skin's natural balance.
Additionally, the toner also contains a few actives, such as a low percentage of mandelic acid to target blemishes, discoloration, and redness, as well as anti-inflammatory zinc ferment and rosehip oil, a botanical extract rich in essential fatty acids, vitamins E and C, and beta-carotene to help nourish the skin and encourage it to repair itself.
This toner is an excellent choice for sensitive, inflamed skin dealing with pesky red spots that remain after an acne breakout. It's a gentle and effective way to restore the skin's balance, calm inflammation, and improve overall texture.
SkinCeuticals – Discoloration Defense, $108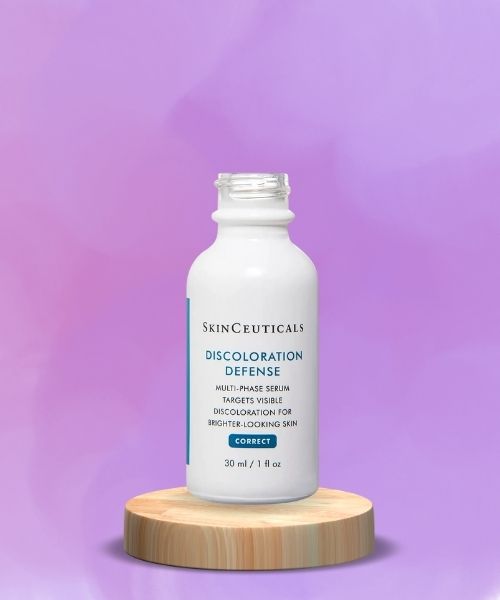 SkinCeuticals Discoloration Defense serum is an excellent option for anyone dealing with leftover hyperpigmentation, redness, and those purplish-brown spots you don't know whether they are hyperpigmentation or erythema.
This multipurpose serum is a powerful treatment that uses a combination of tranexamic and kojic acids as well as niacinamide.
Tranexamic acid is another promising ingredient when it comes to diminishing post-inflammatory redness due to its ability to interfere with blood clotting.
The studies are not quite there yet, but it may be worth a try since it's already an excellent melanin inhibitor that helps brighten dark spots and even out the skin tone.
Additionally, the serum also contains a 5% concentration of HEPES, also called sulfonic acid, to provide even exfoliation, breaking up the dead skin cells on the skin's surface.
Best Treatments for Atrophic Acne Scars
Atrophic acne scars are indented scars that look like a depression in the skin. They occur when the inflammation from a pimple damages the deeper layer of the skin to the point where collagen production is slowed down, and the dent is unable to bounce back and become even with the surrounding skin.
Unfortunately, this type of scarring is permanent and can only be fully treated with procedures such as microneedling or laser, as they can actually stimulate collagen production and help even out the skin.
However, while they likely won't be eliminated with topical products, they can be improved with retinoids, as these components help encourage collagen production.
Prolonged retinoid use can help smooth atrophic scarring and make them slightly less obvious over time.
Therefore, if you are dealing with atrophic acne scars, here are the best retinoids to try:
Differin – Adapalene 0.1% Acne Treatment, $18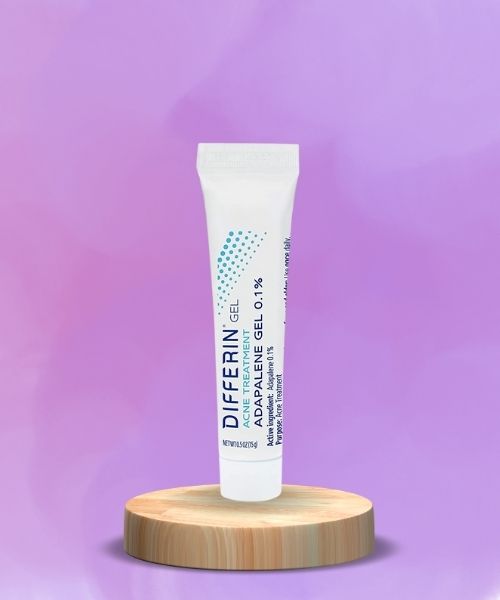 Differin is a popular choice for treating atrophic acne scars, as it is the strongest over-the-counter retinoid you can get.
It's also excellent for active acne, and prolonged use can also target discoloration such as hyperpigmentation, red spots, and indented acne scars.
Differin is also affordable and easily accessible, so if you're on a budget and are looking for something to treat active acne and acne scars, this is a great option.
Alastin Skincare – Renewal Retinol .5, $68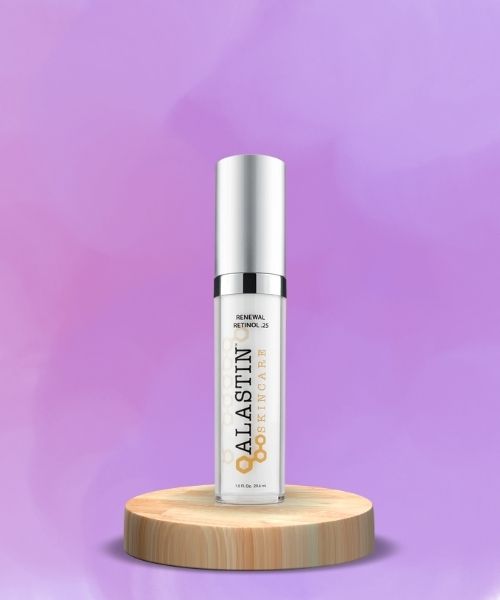 The Alastin Renewal Retinol 0.5 is beginner-friendly retinol that helps improve skin's elasticity, tone, texture, and active breakouts.
It contains encapsulated retinol, which means the active ingredient will be released slowly into the skin and won't cause irritation.
The product also contains ceramides and niacinamide to strengthen and repair the skin barrier and normalize sebum production, as well as antioxidants to neutralize free-radical damage, and oat extract, which is a powerful soothing ingredient that prevents irritation.
Vivant Skincare – Derm-A-Gel, $74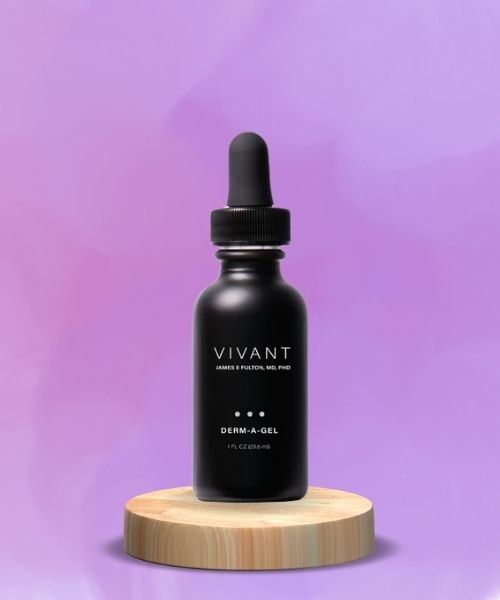 The Derm-A-Gel by Vivant Skincare is a targeted corrector serum that contains vitamin A propionate, a component developed by Dr. James Fulton, the co-founder of Retin-A, that works to gently increase cellular turnover without causing severe side effects often associated with starting a retinoid.
Additionally, the serum also contains pigment-inhibiting kojic acid that helps fade post-inflammatory hyperpigmentation, along with lactic acid to gently exfoliate and hydrate the skin, urea, which is a natural compound that promotes rehydration on a cellular level, as well as niacinamide, a barrier-strengthening antioxidant that helps reduce redness, soothe sensitivity, and minimize breakouts.
This powerful combination of ingredients makes Derm-A-Gel an excellent option for those dealing with acne, discoloration, and uneven skin texture caused by acne scars.
Vivant Skincare – Exfol-A Forté, $84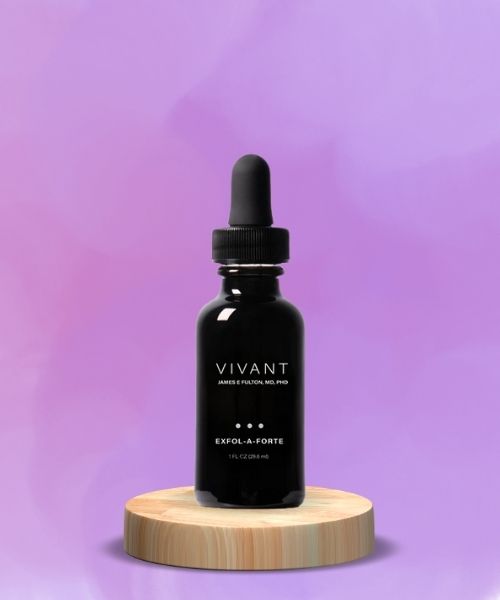 Vivant's Exfol-A Forté is an advanced acid combo and vitamin A complex that helps reduce the appearance of acne scars while also improving aggressive discoloration, active acne, and sun damage.
This potent serum contains a combination of glycolic and salicylic acid to exfoliate the skin, refine uneven tone and texture, and target acne.
The addition of the brand's patented vitamin A targets signs of aging, such as lines, wrinkles, and visible UV damage, while brightening kojic acid helps fade post-inflammatory hyperpigmentation.
The formula also contains humectants and emollients to boost moisture levels, antioxidants to neutralize free-radical damage, and extracts to soothe irritation.
All in all, this is an excellent serum for experienced retinoid users looking to tackle their atrophic acne scars and other common skin concerns.
SkinCeuticals – Retexturing Activator, $90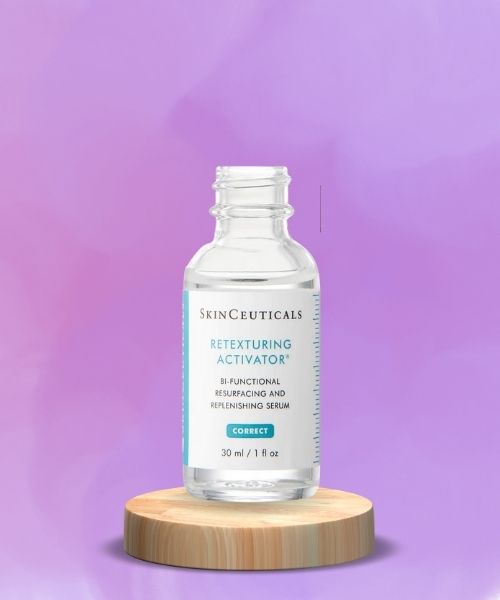 SkinCeuticals Retexturing Activator is a lightweight serum that helps replenish and reinforce the skin's barrier for a healthier, more radiant complexion.
The star of the show in the Retexturing Activator is an ingredient called Hydroxyethyl Urea, which has a similar moisturizing ability to glycerin, but it is more cosmetically pleasing, feels nicer on the skin, and is non-sticky, unlike glycerin that, although efficient, can be tacky and sticky.
Hydroxyethyl Urea is an ingredient that gives the skin a nice and moist feeling, but besides its moisturizing properties, it can gently exfoliate the skin.
Additionally, the Retexturing Activator also contains small amounts of glycerin for texture, black tea ferment that is packed with antioxidants and helps brighten the skin, as well as good old hyaluronic acid, which is a humectant that helps the skin bind and hold onto water.
Super lightweight, oil-free, and fast absorbing, this serum is suitable for all skin types, but it works particularly well on those looking to reduce the appearance of acne scars and uneven texture while improving overall tone.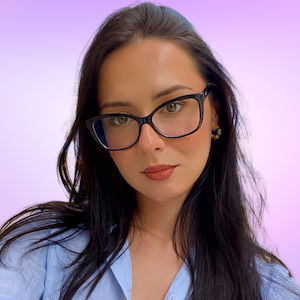 My name is Simone and I am a certified skin specialist. I created this website to teach my readers how to take great care of their skin and I also like to occasionally share my honest opinions on skincare products I've tried. You can learn more about me here.
The Acne Solution: Your Ultimate Guide To Flawless Complexion
An extensive, no-nonsense course showing you how to never have acne again, from a licensed Esthetician specializing in oily/acne-prone skin.